funderbeam
Investment Manager- Jian Loong Low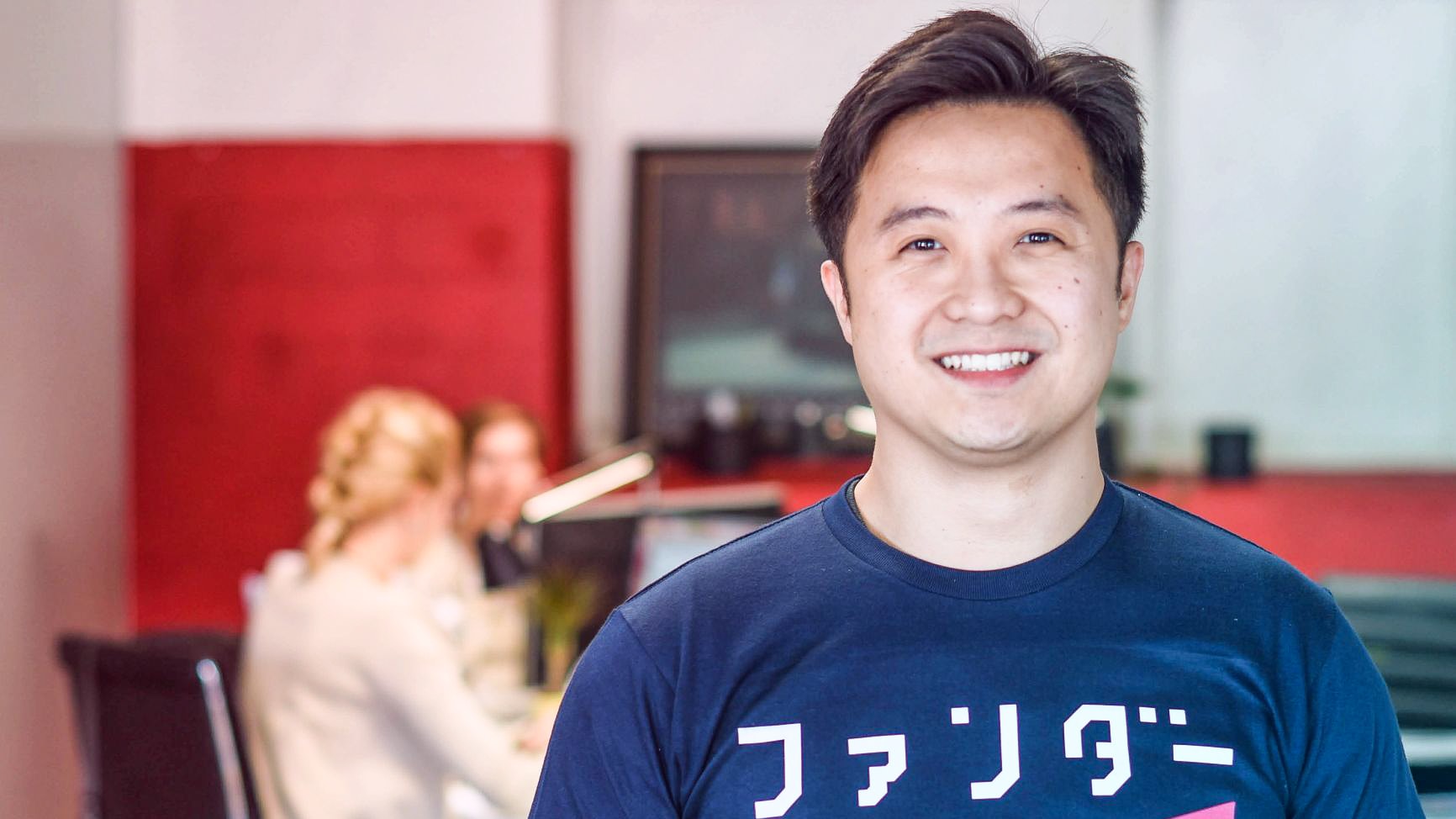 "We don't make mistakes — we just have happy accidents." Bob Ross
It is perfectly fitting that the chosen quote from Funderbeam's ever positive and unwavering beacon of happiness is from someone known for bringing joy to the world. Jian Loong, (or just Jian) was Funderbeam's first step into the Asian market, and helped us get started in Singapore. He has been an integral part of the successful growth of the business and a much loved smile in and around the digital office.
Jian is the first employee in Singapore. After 3 years still with us. No more words needed.

Kaidi Ruusalepp, CEO
Being an adventurous spirit, Jian became an Estonia e-Resident in 2018. This e-Residency provided him a transnational digital identity and access to the EU public e-services. He was excited by the way Estonia embraced the spirit of a digital society with a global mindset.
"When I visited Estonia, what stood out was the optimism and open-mindedness of the people. The outsized impact that Estonian startups have contributed to the world is simply amazing. In some sense I consider Singapore and Estonia similar because they do a lot more with the limited resources they have."
Similar to his example of doing a lot with few resources, Jian has been a master of many hats. As the team grew, he stepped into new roles to deliver on key areas. Be that navigating complex Singapore legal aspects, knowing the right people to get in front of, or supporting great founders in their growth journey. His resourcefulness has and continues to be a source of encouragement.
"Today many startups choose to stay private longer with private capital and to focus on innovation. For this reason, the third option of a private marketplace is a valuable piece for the startup ecosystem." Jian.
He believes in building a private marketplace where stakeholders – existing investors, new investors, employees, customers, and local communities – may get the opportunity to buy and sell private company stocks. Companies that are not ready to be fully public may still benefit from market-driven price discovery and alignment with stakeholders.
"During the tough times due to COVID, Jian has shown doggedness in still seeking and arranging for conversations with prospective partners and customers in efforts to bring deal flow into the Singapore pipeline. Though it's a long journey, Jian has stayed the fight and soldiers on the path, whilst juggling his commitments as a dad to his kids, and keeping in touch with his family in Malaysia throughout the lockdown."

Jason Ow, Head of Trading
Outside of work, Jian is a doting father and family man. In the rare moments he'll have to himself, Jian enjoys reading.
With a mind eagerly seeking more and more knowledge, it perfectly aligns that he recommends "Zero to One" by Peter Thiel, for all readers.
Jian Loong Low is Funderbeam's 'Singaporean Stalwart'. An ever-present fountain of fresh ideas and solutions, whilst located a little further away, he remains a beloved member of the Funderbeam family.
Read Next