funderbeam
Research Lead- Bert Peterson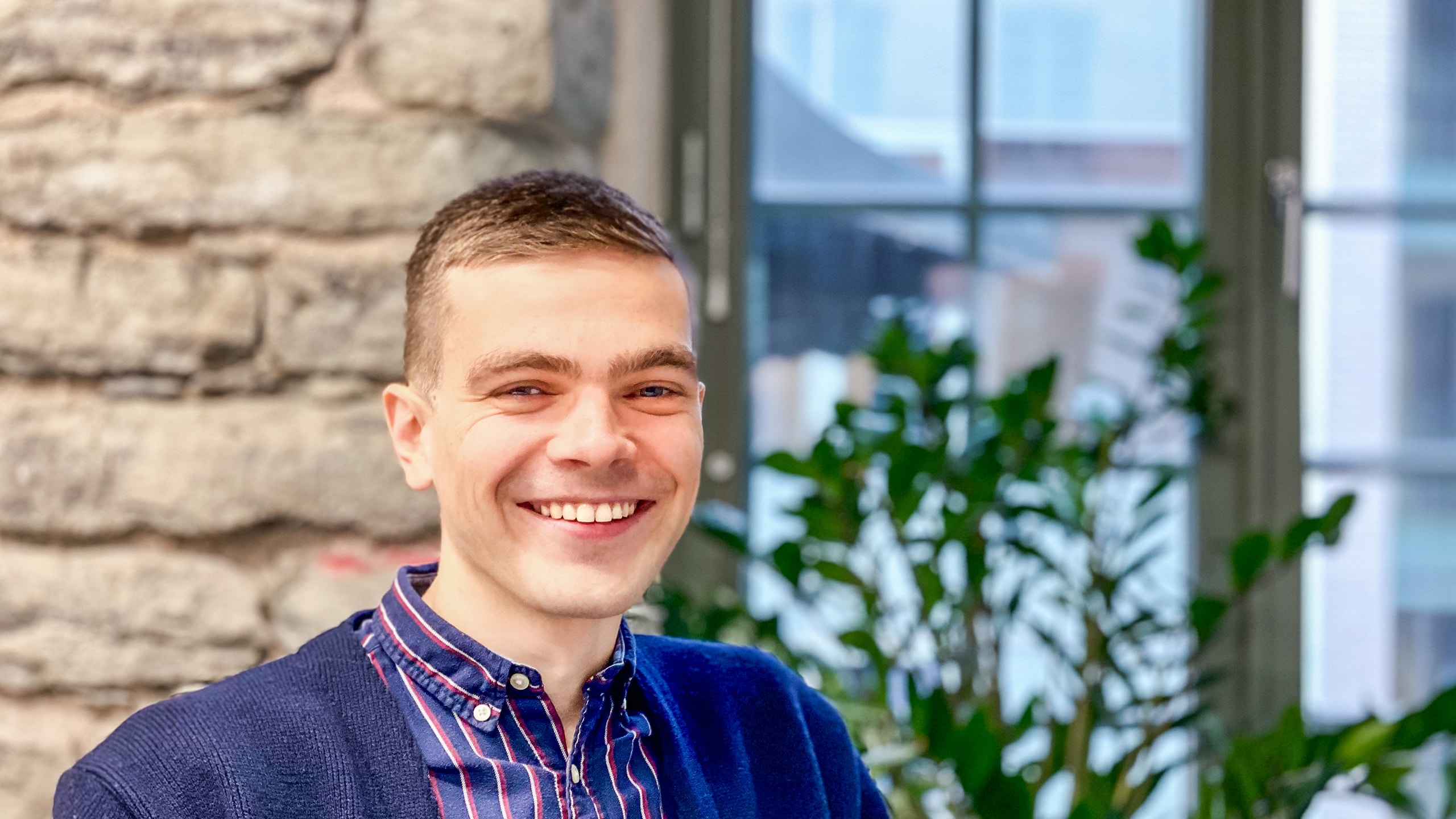 For those of us that have the privilege of working with Bert Peterson, we know his superpower is in his analytical mind and his positive outlook.
Joining Funderbeam directly out of university, Bert has carved out a critical role in the fundraising process due to his determination to understand more about potential companies.
"Bert is the secret weapon of Funderbeam. He is the gatekeeper of the quality of Funderbeam funded companies, but he is also the one bringing us the latest news from the tech and startup scene. The amount of the podcasts Bert listens and articles he reads make us all wonder is he doing it all on the fast track. Or maybe he has an integrated chip… Bert is a startup industry person, no doubt!"

Kaidi Ruusalepp, CEO
While no two days are the same, Bert is a piece of the Funderbeam foundations as he keeps the internal Funderchats filled with hidden gems and breaking news straight from his impressive sponge-like brain. Staying informed and connected with industry thought-leaders allows him to ask the right questions both internally and externally, each time adding value. The only downside to his increasing workload is that he's had to step away from the foosball table, with the number of goals scored having dramatically decreased since then.
"Bert's biggest asset, besides his obvious financial analyst skills, is his natural curiosity and desire to dig deeper in order to spot the connections and ability to understand the broader picture"

Ardo Mardisoo, Head of Baltics and Finland
Upon finishing his Economics & Business degree at Stockholm School of Economics in Riga, including a semester abroad in Hong Kong, Bert was drawn back to Funderbeam having already interned with us twice. He recalls that his internships helped him validate his interest in the startup industry, and the big draw for choosing Funderbeam was being able to see both sides of the picture.
While his humility prevents him from admitting it, Bert is quite the socialite and team player. Whether it is a company game of volleyball, the occasional football match, an extra set of hands for our events or an afterwork stop by one of many bars of Tallinn, he is a regular part of any team activity.

We can only assume he somehow makes time to read and listen to all those books and podcasts (e.g. from Naval Ravikant and a16z), but that's a mystery for another time.
While Bert isn't really into offering mottos or tips in this Game of Life, it's easy to see by just listening to those around him, he is doing his bit each and every day.

"Bert is positively impacting everybody around him – I'm lucky to be in the circle"

Mehis Kont, Front-end Developer
Read Next