jobs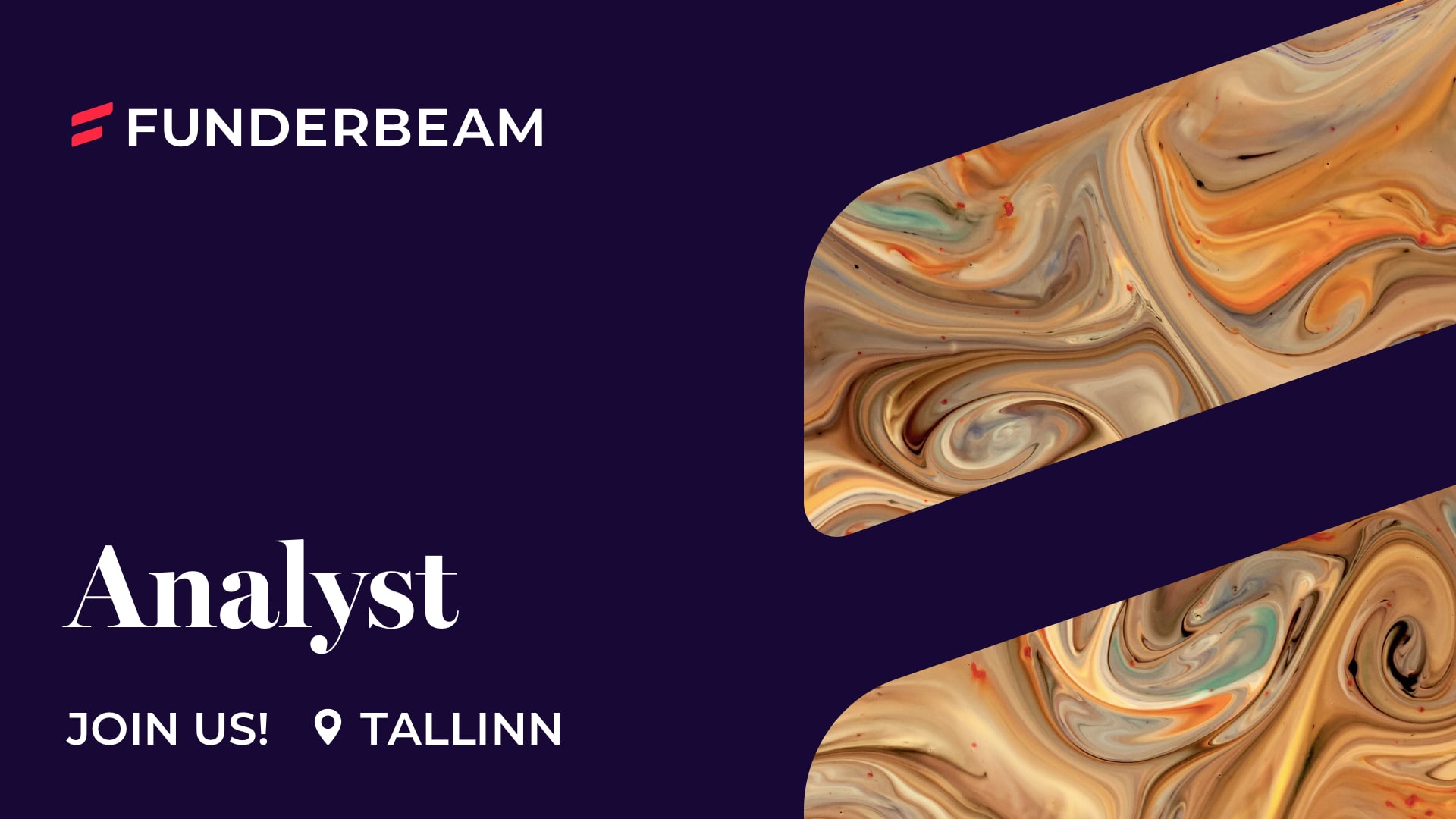 We are looking for an Analyst to join our Tallinn team.
Funderbeam is the world's first fully licensed trading platform, connecting ambitious growth companies with smart capital, and creating unique liquidity for investors. It serves investors from 128 countries and companies from Europe, United Kingdom, and Asia. The Funderbeam Marketplace offers live and direct auto-match trading, allowing buyers and sellers to interact 24/7, 365 days a year, without the need for brokers or other third parties. Funderbeam was founded in 2013 and has offices in London, Singapore, Copenhagen, Tallinn, and Zagreb.
We are looking for a person who is curious and has a hunger to understand what makes things tick. A good analyst has a strong drive to learn, and they want to find out things for themselves rather than accept received wisdom.
What you will do in the role?
Your role will entitle interesting various tasks starting from: studying the technological and economic trends, analysing financial data, carrying detailed screening for fundraising applicants, and providing analysis of the fundraising candidate.
In more detail:
Meeting, analysing, and evaluating investable companies seeking to raise funds on the Funderbeam platform
Fundraising application management on the Funderbeam platform
Preparing in-house documentation and presentations for the management
Identifying and prioritizing potential fundraising candidates
Participating in the evaluation committee
Key experience + skills
Strong analytical skills
Good presentation, reporting, and communication skills
Proactive, positive and open-minded working attitude
Ability to work in a changing environment and under time pressure
Ability to set priorities
Strong understanding of how technological and economic trends, political situations, policies and regulations may affect investments
The person we would love to meet is:
A self-starter and a self-teacher
Excellent command of written and spoken English
Team player yet able to work alone and independently
Loves the global working environment
Experience and/or interest in start-ups
Proactive, positive, and open-minded working attitude
What do we offer you?
You'll be working with a top-notch team. We don't compromise when it comes to hiring.
A competitive salary and inspiring atmosphere with excellent co-workers
Autonomy, excellent exposure to management, input into company direction, ideas, and growth
Opportunity to participate in Funderbeam's employee option scheme
The role will be filled at the earliest convenience.
If you have any questions, you can ask our HR manager Catriin on jobs@funderbeam.com. Please use the subject line Analyst, Tallinn.
Learn more about us at www.funderbeam.com
We are an equal opportunity employer and value diversity at our company. We do not discriminate on the basis of race, religion, color, national origin, gender, sexual orientation, age, marital status, or disability status.
Read Next