jobs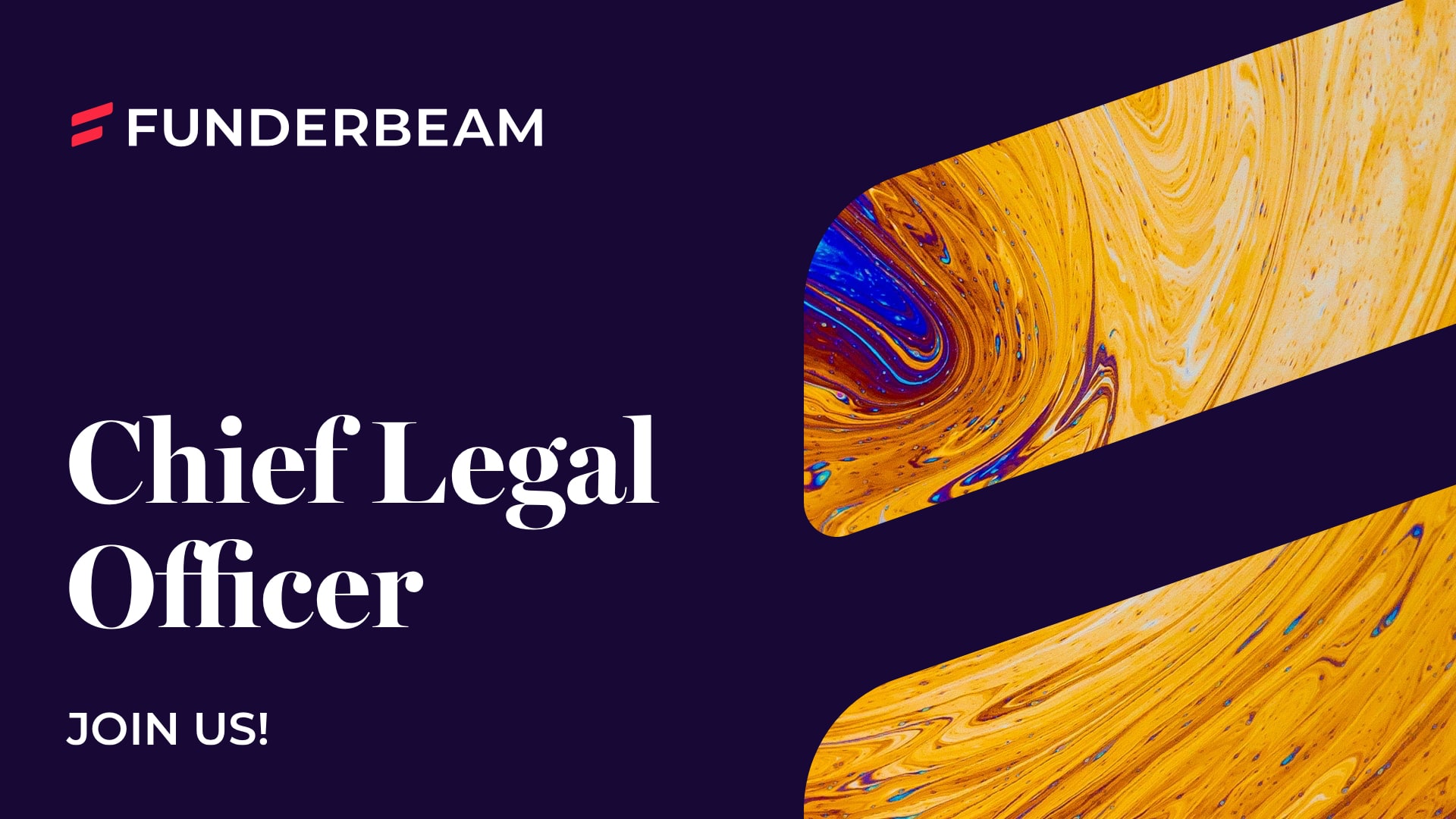 We are looking for a Chief Legal Officer to join our global team.
Funderbeam is the world's first fully licensed trading platform, connecting ambitious growth companies with smart capital, and creating unique liquidity for investors. It serves investors from 128 countries and companies from Europe, United Kingdom, and Asia. The Funderbeam Marketplace offers live and direct auto-match trading, allowing buyers and sellers to interact 24/7, 365 days a year, without the need for brokers or other third parties. Funderbeam was founded in 2013 and has offices in London, Singapore, Copenhagen, Tallinn, and Zagreb.
We are looking for a senior-level person who is the master of striking the right balance between "four faces": Strategist, catalyst, guardian, and operator. As a strategist, you provide the senior executive team with legal guidance that enables the achievement of growth objectives. A catalyst enables competitive advantage by bringing a legal lens and the critical guidance needed to facilitate the executive leadership team's ability to select the right path forward and set the tone at the top for the business. In guardian mode, you are expected to guide legal and regulatory matters for the business, navigating complexity while mitigating risk. This is the foundational responsibility for the chief legal officer role and in-house legal team. As an operator, you spend much of your time focusing on how to build a strong legal operations function, optimizing the capabilities, service levels, and legal structure required to best serve your business partners.
What you will do in the role?
Building and leading Funderbeam group legal team and service
Coordinating Group level legal service
Assisting CEO on serving Funderbeam on the corporate matters
Assessing new markets and how Funderbeam may operate in them
Co-ordinating external legal advisors, assessing and where necessary, challenging their advice
Co-ordinating and providing legal support to Funderbeam group clients
Providing legal support on the Product development team, incl analyzing legal matters around new products, services, and customer groups and being proactive where legal innovation is likely to be required
Negotiating partnerships with external law firms and business partners
Carrying out training of staff members on legal matters, including proposing topics where staff awareness must be enhanced (in cooperation with the Compliance Manager)
Evaluate different legal risk factors regarding business decisions and operations
Key experience + skills:
Decision Making based on the group priorities and focus
Knowledge of the UK, UK corporate, and EU law
Career experience in securities and public markets
Understanding of investment structures
Ability to analyze and interpret issues and to prepare legal opinions
Able to develop and lead a legal team
Familiarity with fintech/startup culture and challenges (if not necessarily the direct experience of the environment)
Judgment calls in a start-up environment, balancing risk and commercial pragmatism
Decisive
Strategic thinker
Negotiating skills
The person we would love to meet is:
Positive, proactive, and problem-solving attitude focusing on delivering solutions
A self-starter and a self-teacher
Excellent command of written and spoken English
Team player yet able to work alone and independently
Loves the global working environment
What do we offer you?
You'll be working with a top-notch team. We don't compromise when it comes to hiring.
A competitive salary and inspiring atmosphere with excellent co-workers
Autonomy, excellent exposure to management, input into company direction, ideas, and growth
Opportunity to participate in Funderbeam's employee option scheme
The role will be filled at the earliest convenience.
If you have any questions, you can ask our HR manager Catriin on jobs@funderbeam.com. Please use the subject line, Chief Legal Officer.
We are an equal opportunity employer and value diversity at our company. We do not discriminate on the basis of race, religion, color, national origin, gender, sexual orientation, age, marital status, or disability status.
Read Next