Compliance Officer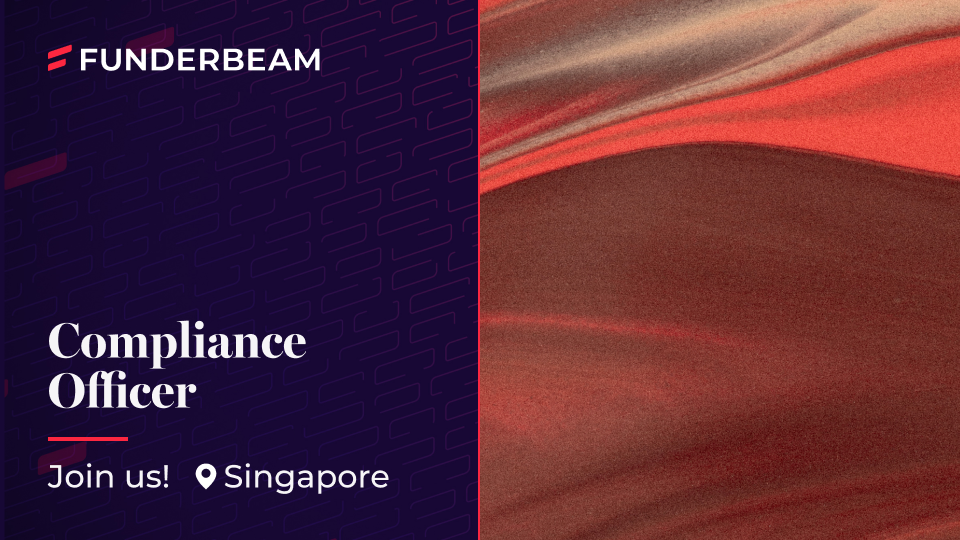 We are looking for Compliance Officer to join our Singapore team!
Funderbeam is the world's first regulated marketplace that enables investors to invest in global growth companies and trade those investments. Funderbeam was founded in 2013 and has offices in London, Singapore, Tallinn, and Zagreb.
We are looking for a person who shares our Funderbeam statements that: Startups and private companies need a novel and global access to private capital markets; Partnerships rule over competition; and, Deals are for closing.
The Compliance Officer is responsible for the day-to-day compliance and surveillance operations of Funderbeam Markets Pte Ltd including the oversight, management and implementation of the firm's regulatory policies and procedures.
The Compliance Officer will advise relevant staff in compliance matters and coordinate and liaise closely with various business functions and have day-to-day contact with the Singapore Board on all matters of strategic importance.
What will you do in the role?
Develop and continually update all compliance policies which are appropriate to the size and complexity of the business, and which meet regulatory requirements.
Provision of periodic management information to the Board (incl. risk assessment, compliance activity, legislative developments) including annual Compliance and Surveillance Report.
Develop and roll out a training program for all staff, in particular new starters.
Maintenance, update, and operation Establishing and maintaining relevant surveillance activities on the RMO platform.
Regularly review developments in regulatory requirements applicable to the firm and maintain an understanding of potential future legislative developments.
Act as the firm's AML Reporting Officer (MLRO) and have day-to-day operational responsibility for oversight of effective anti-money laundering ("AML") and counter-terrorist financing ("CTF") systems and controls, and screening and monitoring clients against lists of persons and activities under international financial sanctions ("Sanctions').
What we are looking for?
At least 5 years of experience in compliance
Bachelor's degree or equivalent degree from a recognised university or an equivalent professional qualification
Comply with the Singapore Capital Markets and Financial Advisory Services examination requirements
Excellent written and spoken English essential
Knowledge of other languages is an advantage
Analytical and problem solving attitude
High level communication skills
Decision making skills
Ability to work individually and in team
What do we offer?
You'll be working with a top notch team. We don't compromise when it comes to hiring.
A competitive salary and inspiring atmosphere with excellent co-workers.
Autonomy, excellent exposure to management, input into company direction, ideas, and growth.
Opportunity to participate in Funderbeam's employee option scheme
Annual leave of 25 days.
Read Next