jobs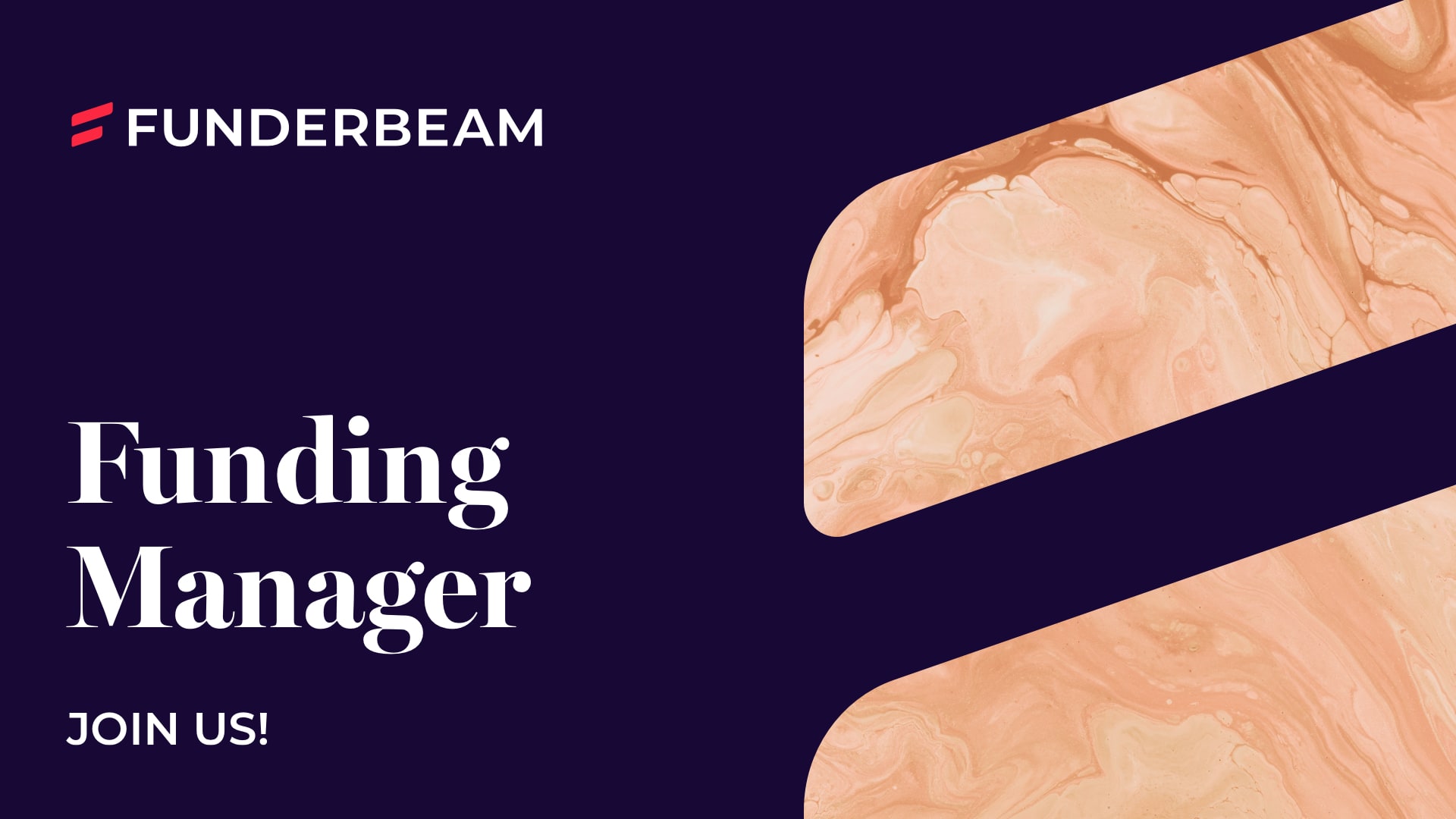 We are looking for a purposeful, attentive, and organized Funding Manager to join our global team.
Funderbeam is the world's first fully licensed trading platform, connecting ambitious growth companies with smart capital, and creating unique liquidity for investors. It serves investors from 128 countries and companies from Europe, United Kingdom and Asia. The Funderbeam Marketplace offers live and direct auto-match trading, allowing buyers and sellers to interact 24/7, 365 days a year, without the need for brokers or other third parties. Funderbeam was founded in 2013 and has offices in London, Singapore, Copenhagen, Tallinn, and Zagreb.
Who are we looking for?
You will be the key person between Funderbeam and the Client. The main duty of the Funding Manager is to manage communication, guide the client through the fundraising process, while at the same time maintaining client relationships and with lead investors.
What you will do in the role?
Building and maintaining strong relationships with our fundraising companies
Managing Client' requests or issues by being the contact point for them.
Collaborating with various internal departments to ensure that clients requests are handled
Reviewing, structuring, and advising the relevant funding campaign materials and investment documents
Assisting Clients with their fundraising process and with post-campaign questions and reporting
Collecting and summarising data concerning client's behavior to understand changing need
Providing input for developing Funderbeam's products and services, both for existing and new clients.
Guiding fundraising companies on how to prepare compelling and compliant financial promotions
Acting as a central communication point between clients and the Legal, Sales, Marketing, Operations and Compliance teams
Key experience + skills:
Bachelor's degree required and 1-2 years of client-facing experience
Experience in financial services, law firms, or in other front office roles.
Strong customer service and interpersonal skills for dealing with different types of customers and clients
Satisfactory problem-solving skills to help resolve customer complaints or needs
Excellent verbal and written communication skills
Time management and multitasking skills in order to handle multiple tasks and clients at once
Advanced negotiation skills
Self-motivated, organized and able to work with details
Ability to work in a changing environment and under time pressure
The person we would love to meet is:
A self-starter and a self-teacher
Excellent command of written and spoken English
Team player yet able to work alone and independently
Loves the global working environment
What do we offer you?
You'll be working with a top-notch team. We don't compromise when it comes to hiring.
A competitive salary and inspiring atmosphere with excellent co-workers
Autonomy, excellent exposure to management, input into company direction, ideas, and growth
Opportunity to participate in Funderbeam's employee option scheme
We are an equal opportunity employer and value diversity at our company. We do not discriminate on the basis of race, religion, colour, national origin, gender, sexual orientation, age, marital status or disability status.
The role will be filled at the earliest convenience.
If you have any questions, you can ask our HR manager Catriin on jobs@funderbeam.com. Please use the subject line Funding Manager, Tallinn.
Learn more about us at www.funderbeam.com
Read Next