Systems Engineer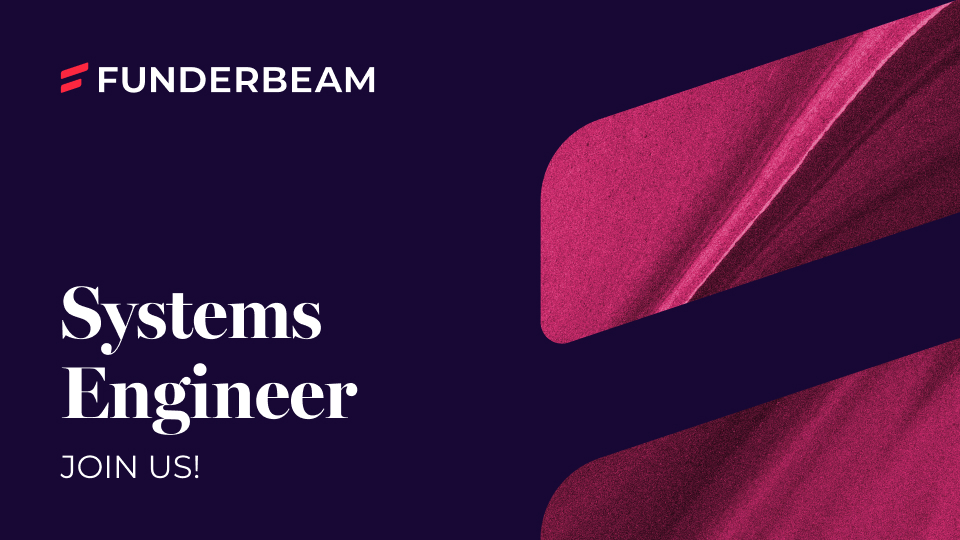 We are looking for a Systems Engineer to join our Tallinn team!
Funderbeam is the world's first regulated marketplace that enables investors to invest in global growth companies and trade those investments. It also lists existing shares and helps with secondary share sales of large private companies. Funderbeam serves investors from 130 countries and companies from Europe, the United Kingdom, and Asia. The Funderbeam Marketplace offers live and direct auto-match trading, allowing buyers and sellers to interact 24/7, 365 days a year, without the need for brokers or other third parties. Funderbeam was founded in 2013 and has offices in London, Singapore, Copenhagen, Tallinn, and Zagreb.
We are looking for a person who is curious and has a hunger to understand what makes and keeps things tick. The successful candidate will have the opportunity to provide his knowledge and technical expertise to help implement the business strategies, evaluate various technologies and build up and keep running a scalable and reliable infrastructure. You will work with complex systems, designing, developing, and integrating them at every stage of their life cycle.
You will be based at our Tallinn office, and working closely together with our engineering and development teams.
What will you do in the role?
Expectations and responsibilities of the role will evolve together with the overall growth of the company. Therefore, we expect you to have an open mind towards the role and its responsibilities.
The key requirements and main responsibilities are to manage and develop the Funderbeam infrastructure in accordance with the company growth, business developments and requirements from the regulatory institutions in the following areas:
Network and servers (AWS)
Databases (PostgreSQL)
Monitoring services
Security of infrastructure, services, and applications
Consulting the developers
Technologies in use:
Java
PostgreSQL
Kubernetes
Terraform
Ansible
What we are looking for?
Work experience in the above fields for at least 5 years
Fluency in both English and Estonian
Experience in Agile development practices and DevOps culture
Experience working in the financial sector would be a bonus
Willing to take initiative and responsibility
Self-motivated, and maintain high standards of professionalism
Team player yet able to work independently
Proactive, positive, and open-minded working attitude
Easy to work with, and want to work in a fun, fast-growing but demanding organization
Pragmatic in the identification of issues and potential options and solutions
Comfortable working in an entrepreneurial, early-stage environment and with team members located in multiple international locations
What do we offer?
You'll be working with a top notch team. We don't compromise when it comes to hiring.
A competitive salary and inspiring atmosphere with excellent co-worker.
Autonomy, excellent exposure to management, input into company direction, ideas, and growth.
Opportunity to participate in Funderbeam's employee option scheme
Private health care insurance or sports/wellness allowance
Do you have what it takes to be our new Systems Engineer? Apply Now!
We are an equal opportunity employer and value diversity at our company. We do not discriminate on the basis of race, religion, colour, national origin, gender, sexual orientation, age, marital status or disability status.
Learn more about us at www.funderbeam.com
Read Next