How to make a payment with your card
A step by step process on how to use card payments when adding funds to your Funderbeam wallet
Adding funds to with your card
Before you can add funds to your wallet, you must first verify your identity so you are ready to invest. Once you are verified, you can add funds by logging in to your account and clicking on the green "ADD FUNDS" button on your dashboard.
Select Card Payment and you will be prompted to add your card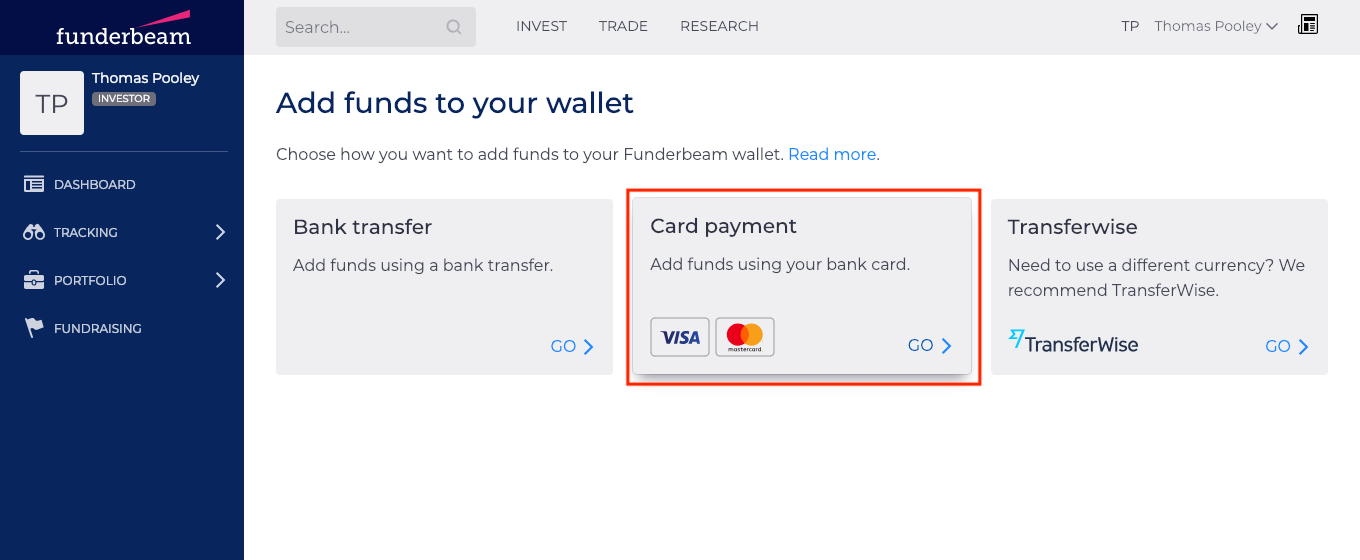 Here we describe our service provider and the details around what is required and the restrictions on using card payments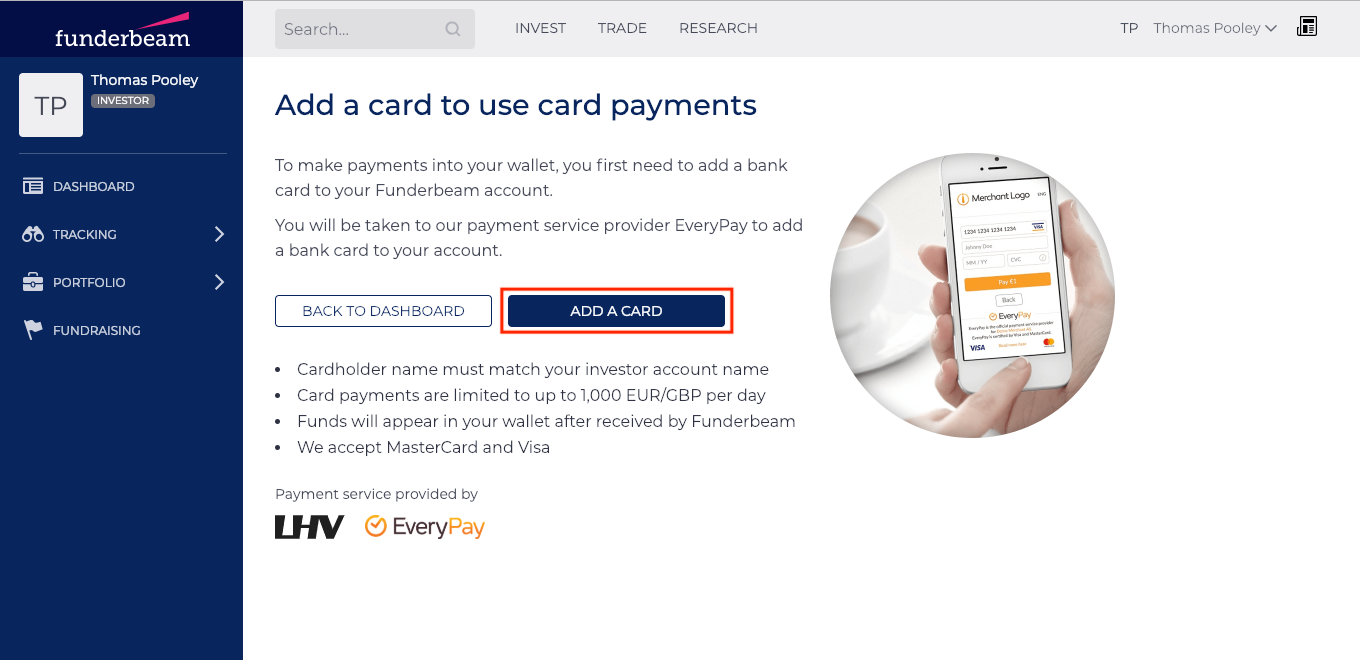 Click to add a card and you'll be taken to the service providers secure page to complete the process. During this you will need to verify yourself with your bank and so you will need to ensure your bank supports 3D Secure authentication otherwise this cannot be completed.
Upon authentication you will be returned to your Dashboard and following the same process as above, you will now see your card available to use.
Choose the desired currency you wish to see in your wallet and the amount you want to receive and click Pay.
Costs to using card payments
For investors within the European Economic Area (EEA) and Switzerland this service will be free for all personal cards.
For investors outside of the EEA OR any investor using a business card, there is a 3% fee
In the event of a Chargeback, for all investors, we charge a 50€ fee