funderbeam
March 28, 2022
Funderbeam Founders Roundtable – Second Edition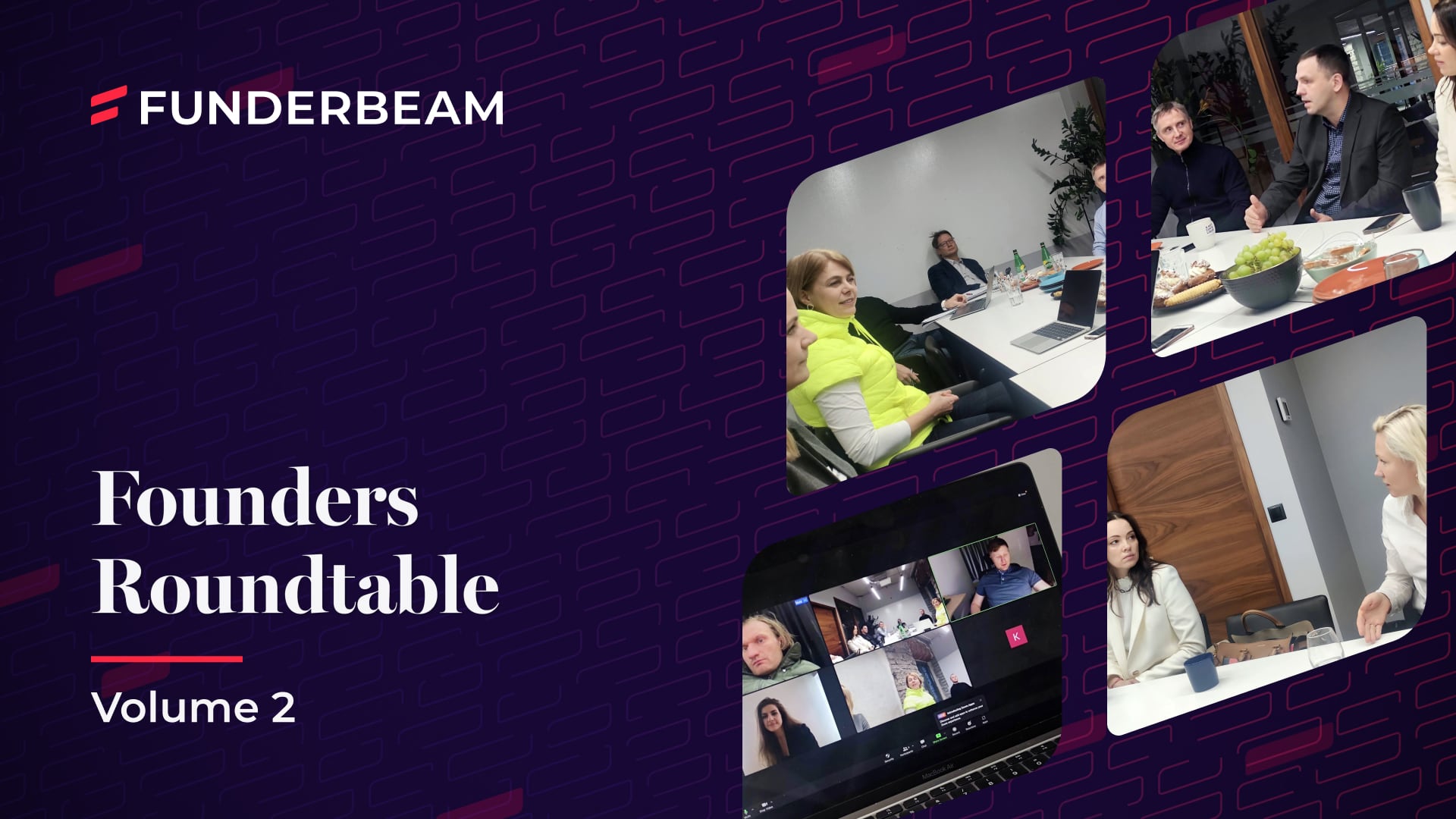 Funderbeam was delighted to host the second hybrid Founders Roundtable, with 8 founders joining us in the Funderbeam office and online. This was an Estonian focused roundtable, an international online roundtable will follow shortly.
Since our last meeting at the end of December, many developments have taken place, including:
We have launched many anticipated platform updates 
Significantly strengthening our PR and Marketing team with Head of PR and Communications Jaanika Merilo joining in January and Client PR Director Eli Lilles in March
We launched the new Founders and Company introduction series 'Hot Seat' and 'Investors & Founder Spotlight' via podcasts and videos and Company News updates in Funderbeam social media
The positive feedback received truly motivates us to keep on improving and bringing even more value.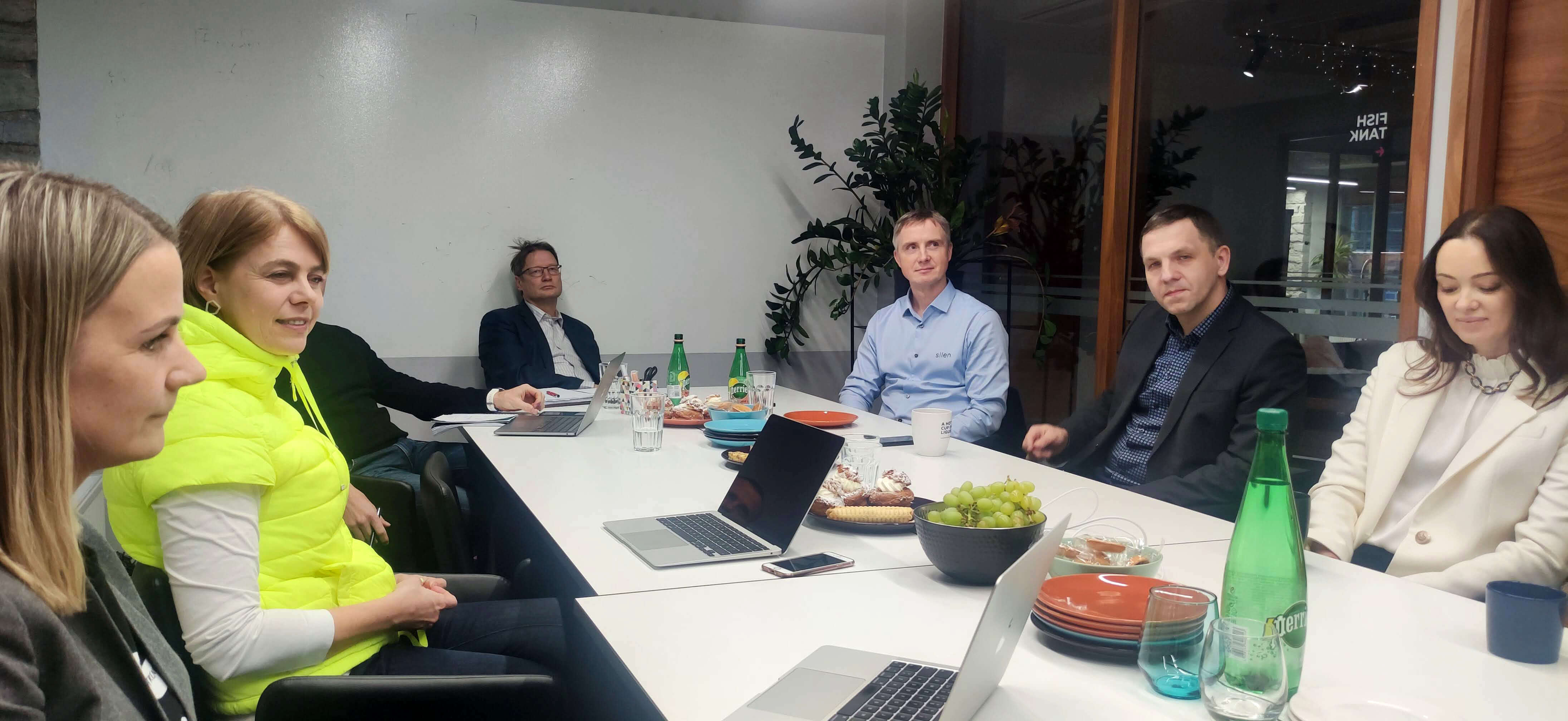 Roundtable attendees:
Topics discussed
Whole lifecycle on Funderbeam
With the new regulatory changes, companies can fundraise up to 5 million euros on the Funderbeam platform and later have a Funderbeam IPO. Companies can grow and engage resources in any stage via Funderbeam, whether they are at the beginning of the journey, want to list employee shares and offer liquidity, or need to raise significant amounts when scaling quickly.
Listing employee shares
Besides fundraising and trading, companies can also list their employee options and shares on the Funderbeam platform, which creates further liquidity and additional value for the shareholders. This came up as one of the strengths of Funderbeam, as we expected.
New platform as a service model (PaaS)
Funderbeam's Chief Growth Officer Kristjan Raude also introduced a new PaaS model. The investor groups and companies can organize private fundraising rounds, using the platform as a service and save time and resources using its almost automated approach to the fundraising process in all stages. The biggest value add is for accelerators and angel networks to structure and administrate the deals, but also enables founders with a good investor network to close rounds without the wider public attention.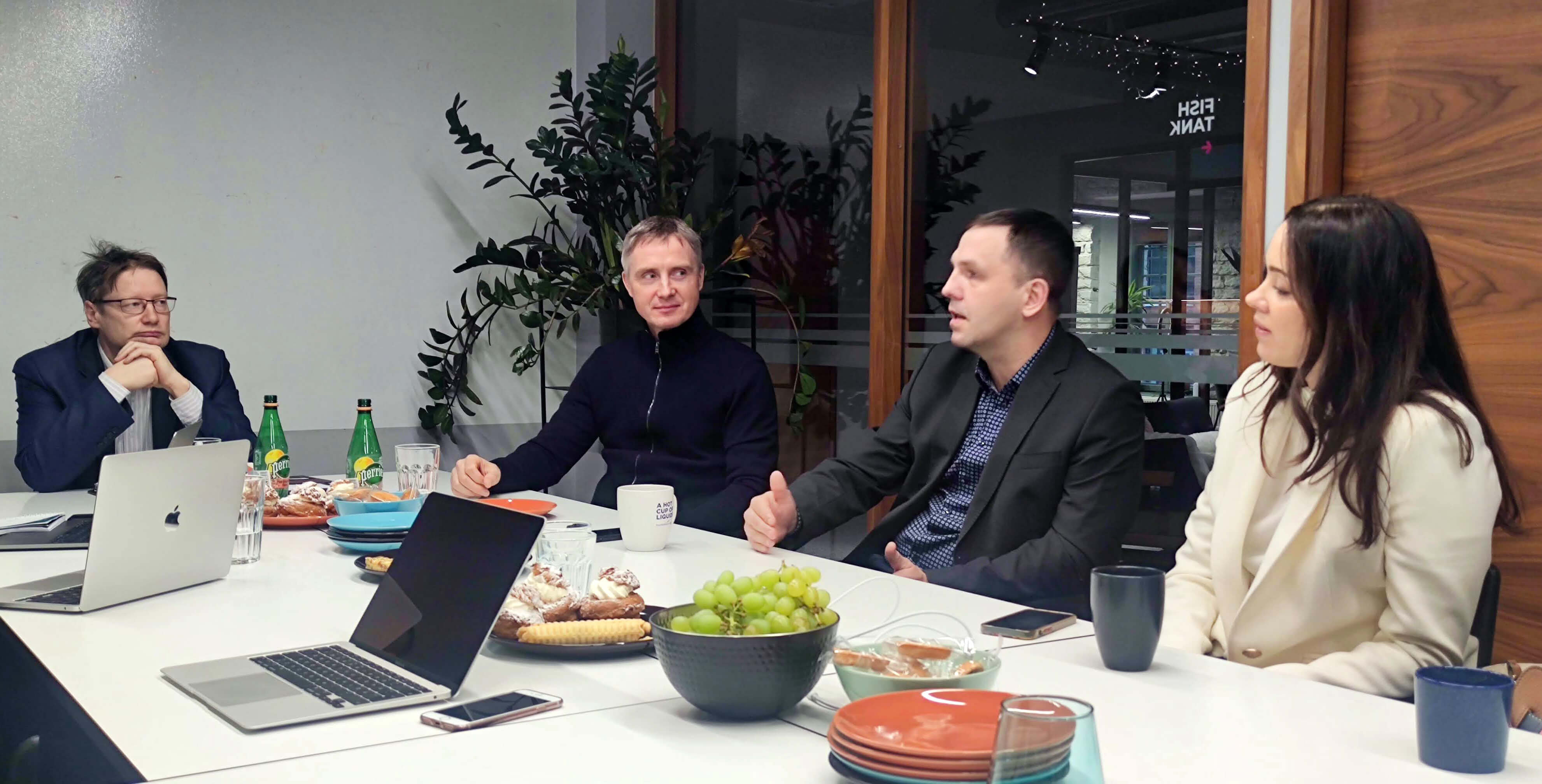 Reporting does matter
The marketplace rules of Funderbeam require reporting at least quarterly, preferably monthly, and whenever significant events take place. If a company doesn't report regularly or on time, it withholds the information that might be important for the current or future investors for decision-making, and for repetitive failure the penalties will be introduced.
To make reporting smoother, Funderbeam has rolled out new reporting guidelines to help companies to set up proper reporting and understand their requirements and responsibilities. The recommended standards were well received by the founders. We will be monitoring the reporting practices and are grateful for further comments from founders.
The renewed guidelines can be found here.
Timely and insightful reporting also creates more liquidity, a fact proven by our data analysis team.
Planned developments:
Reports to enable attachments – so also the issuers with standard PDF reports can use the reporting section.
Adding flagging for delayed reporting did not get supported from the issuers side, but might still be reasonable from an investor perspective.
Inline cropping option for added images in reports (suggested, in work)
Sending additional reminders to companies when reporting deadline approaches.
PR & Marketing activities
Funderbeam plans to actively expand in the current markets of Croatia, Denmark and UK and launch activities in new markets of Finland and Lithuania. This would mean having (bi)monthly investor events to find new interesting investment targets, network with companies, and find new interesting cooperation opportunities.
Engaging companies in international pitching sessions was considered a big value add.
We already have several companies trading on Funderbeam participating in pitching events in Finland on March 29th, Estonia 30th and UK and Lithuanian events in April.
We will also be hosting our first Funderbeam Ignite of 2022 on 26th April. Please register your interest here
To increase companies' visibility in the media, Funderbeam suggested adding a check-box to reports to "send the report to media and / or LinkedIn". Ticking the box is optional but would create significant visibility when we have an international network of media outlets receiving the reports. We are working on that currently.
As well, we will be creating step-by-step video instructions for every step of the way from onboarding to updating reports as well as create the special FAQ / Help section.
We are happy to welcome our international companies to the online Founders Roundtable in the coming weeks!
In Funderbeam's tech-powered marketplace, anyone can buy and sell investments in ambitious companies, whilst founders can raise capital without borders.
Please click here to see companies currently raising funds with Funderbeam.
Companies currently trading on the Funderbeam Marketplace – a secondary market for private companies.
Looking to raise funds for your business? Let us help you.
* Capital at Risk
Read Next