Funderbeam at Investeerimisfestival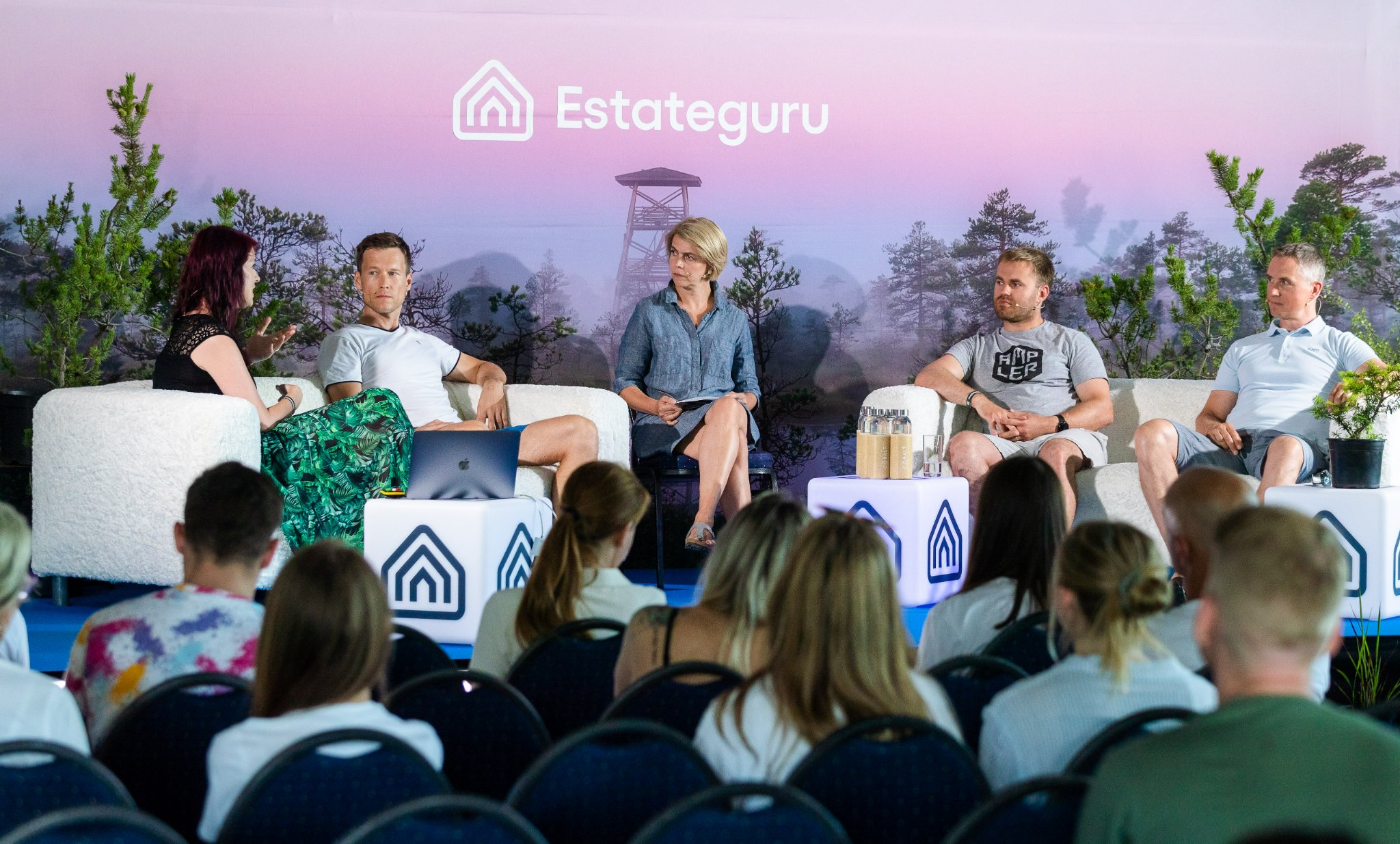 We are very delighted to have kicked off July with Investeerimisfestival and share with you some takeaways from the Funderbeam panel with Ardo Kaurit (Ampler, trading on Funderbeam) and Endrus Arge (Silen, trading on Funderbeam) and angel investors Kristi Saare and Lauri Antalainen, moderated by Kaidi Ruusalepp.
Investing in start-ups
It's an excellent time to be an investor currently, as everything is cheaper. The situation where you had to make quick and rough decisions about whether to invest or not has changed as compared to last year, and investors can take the time to decide. (Kristi). Meanwhile, the valuations haven't come down as much as expected. (Lauri)
Importance of a team
· When deciding whether to invest in a start-up or not, you will always look at the team. The idea is essential, no doubt, but especially during turbulent times, it comes down to the team. Even in Funderbeam, investing small tickets, you still can meet the team during the showcase or public events. (Kristi)
· When investing, I look at the three aspects: the team or the founders, the market targeted, and the product/ market fit. All those are important, but founders are the most important. (Lauri)
· There is only one reason why start-ups fail: founders give up. It's not because money runs out or because of some competitor. So, every time I'm investing, I'll ask myself: what's the probability this guy keeps working if times get tough. (Lauri)
· Ampler did it the risky way: starting with friends. It worked well for us. We were good friends and still are. (Ardo)
· We were friends and still are. Three different guys know exactly what to expect and what are their strengths. (Endrus)
Disruption or expert knowledge
When taking Ampler and Silen as an example, one started the company out of a hobby, and the other started the company out of what he knew. Kaidi was curious if it makes a difference when investing?
· Sometimes, it is easier to start a disruption if you don't know the things you shouldn't do and don't know the regulations. Once you start solving really big problems, it's hard without domain knowledge. (Kristi)
· A big part of Ampler is producing bikes; Estonia hasn't had this industry, and in Ampler, we see it as a strength as we didn't copy the industry but started with fresh minds. (Ardo)
Patience: essential to investing
Unicorns take time to grow, and you must have patience. What else to look for when investing: resilience, experience, or team management skills?
· When you start, you don't have that much money, so invest small tickets. It is underestimated how much time angel investing takes and how much time it takes to analyse. EstBAN does joint syndicates to investments that investors maybe wouldn't have access to otherwise. (Kristi)
· You don't have the deal flow when you start as an angel. Being an active angel, you have too much coming in and no time to analyse. Then syndicates and fund tickets make a lot of sense to investors. (Lauri)
· When you start as an angel, the first couple of years are miserable. It takes years to become successful but might take just a couple of months to fail. You must have the mental strength to endure the first couple of years. (Lauri)
· I would agree with resilience. I don't believe in miraculous business ideas; execution is much more critical. Poor ideas and a great team with excellent execution are more important. People are the key! As an investor or entrepreneur, you have to pick your partners right. (Ardo)
Predictions for 2022 and start-up investments
· There are always great opportunities at any point if you have cash available as an investor. There will be many great deals: valuations will still drop as the market goes down, pessimism increases, and investors pull back to their home markets; that gives opportunities as Estonia has a great start-up ecosystem. (Kristi)
· There are still investments to be made. EstBAN deals with Funderbeam are still oversubscribed. Deals continue happening with lower evaluation, perhaps a bit fewer deals. (Lauri)
Participants:
Endrus Arge – Founder and CEO of Silen
Lauri Antalainen – Vice president and a board member of EstBAN
Ardo Kaurit – Co-Founder and CEO of Ampler
Kristi Saare – Investor of the Year 2021, entrepreneur and blogger
The discussion was moderated by Kaidi Ruusalepp, founder and CEO of Funderbeam.
Read Next