In the Hot Seat – Lexi Market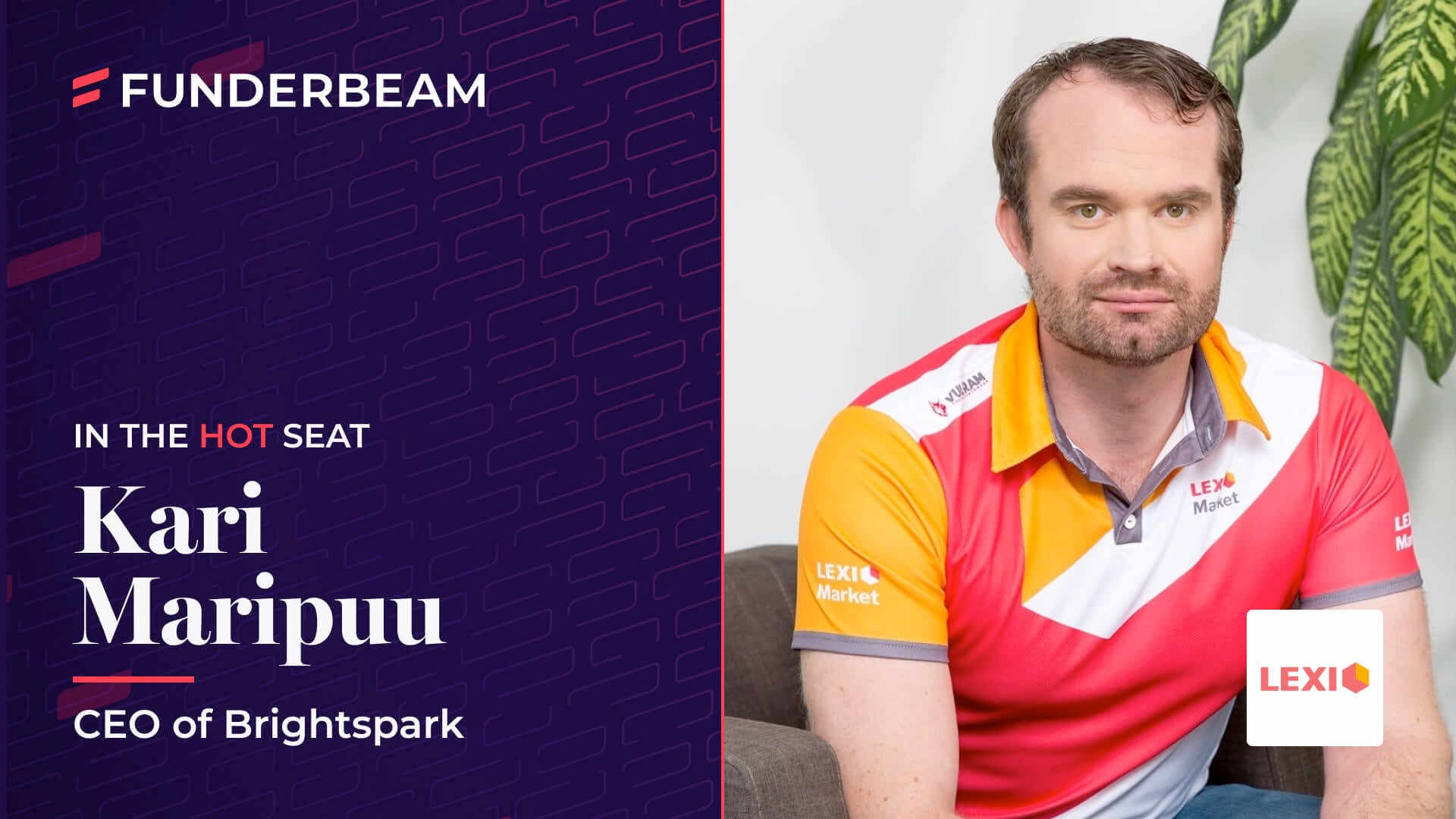 We asked Kari Maripuu from Brightspark to take the Funderbeam Hot Seat to answer some common questions raised by investors and find out a bit more about the future of the business. Brightspark is a software developing company focused on developing retail software solutions under the brand name Lexi Market.
Tell us in a few sentences about your company and the product?
Lexi Market is a trading marketplace for the retail industry. Suppliers can use Lexi Market to store, manage and share their product information, send product proposals and manage their entire sales process. On the other side, retail chains can manage their purchase process by running product procurement, negotiating proposals and managing product assortment and campaign calendars. As we target the two-sided market, we are growing exponentially as every retail chain will attract new suppliers, and the number of suppliers will bring new retailers on board.
How was 2021 was for Lexi Market? What were your key challenges?
2021 was a remarkable year for us. It was the year we started to take off and grow our main vital metrics. Achieving third place in Ajujaht gave us the boost to move forwards. On the other side, the successful fundraising campaign with Funderbeam allowed us to accelerate our development process and reach the 10K MRR target by the end of 2021.
What are your main goals for Lexi Market in 2022?
Our main goal is to sign contracts with the biggest retail chains in the Baltics and, as a result, get more than 250 using our trading platform. That gives us at least 30K monthly recurring revenue (MRR), which will bring us on the market proper and give us the opportunity to launch new features that will make the platform even more attractive.
What is the outlook for the retail sector in the coming year?
The world has become a volatile place since the 24th of February. Many retail companies are affected by the war in Ukraine. Most producers will have to adjust their product pricing due to rising energy prices and renegotiate pricing with retail chains. On the other side, many retail chains are renewing their supply contracts due to the lack of availability of some product segments.
Are there any key trends in the retail sector you think are essential to Lexi Market?
As the intensity of communication between the suppliers and the retail chains grows, the need for trading platforms increases. We can already see activity growth in the use of Lexi Market and expect this positive trend to continue in the coming months.
Who are the principal shareholders and management of the company and are there any plans for future hires or positions?
The company's management consists of four people – Kari Maripuu, Markko Legonkov, Monica Maripuu and Roland Tammeorg. The first three are the company's founders and hold the most shares in the company. After a successful fundraising round in summer 2021, more than 250 minor shareholders have joined through the Funderbeam platform. The management decided to form the advisory board in 2021 to broaden the expertise in the strategic decision-making process. The members of the advisory board in alphabetical order are Egon Orav, Erik Oja, Kaspar Hioväin, Kristjan Novitski, Kristjan Raude, Lev Dolgatsjov, Madis Müür and Robert Laud.
Our team consists of nine full-time employees covering sales and technical positions. We are currently well covered with our existing posts, but we will soon hire some salespeople to support our international sales in 2022.
Can you profile or paint a picture of a typical customer of Lexi Market?
Our regular customer is a mid-sized manufacturer that sells their products in retail chains in the Baltics.
Another critical customer group is major retail chains that want to optimise product information exchange and purchase.
What is your key message to customers and how do you convey that information to them?
As we are building something entirely new and innovative, we need to explain our business to our target customers very personally. Our days are filled with outbound calls, meetings, demos and discussions on the value our platform can bring to every single B2B customer.
The more customers we get on board, the more word spreads organically. We can already see that our best customers are our best ambassadors; some new leads are arriving due to recommendations. To keep this up, we need to provide professional support to customers and ensure that they get the most out of our software.
What would you say the biggest challenges are for Lexi Market?
We need to push hard to bring as many companies as possible to our platform within the shortest time frame. The platform's effect will increase alongside the number of users. We need to simplify the onboarding process and help customers insert quality information about their products as fluently as possible.
What area/geography/sector presents the most significant opportunity for Lexi Market?
We consider the Baltics as our home market, and we are working hard to get the most important retailers to join Lexi Market by the end of 2023. At the same time, we are preparing to expand to Poland and Germany. Both countries have high potential on the retail side.
If you could leave investors with just three words to describe Lexi Market's future, what would they be?
Agile
Experienced
Dedicated
How could Funderbeam investors help Lexi Market?
We have more than 250 investors on board and that number is growing. This means that we have more than 250 salesmen that can help us reach the depths of the retail industry. Every warm customer interaction can lead us to a new business case that will help us grow our platform more quickly. The more customer contracts we get, the more we grow our monthly recurring revenue, which will increase the company's value and share price.
Read Next