insights
February 15, 2023
In the Hot Seat – Snabb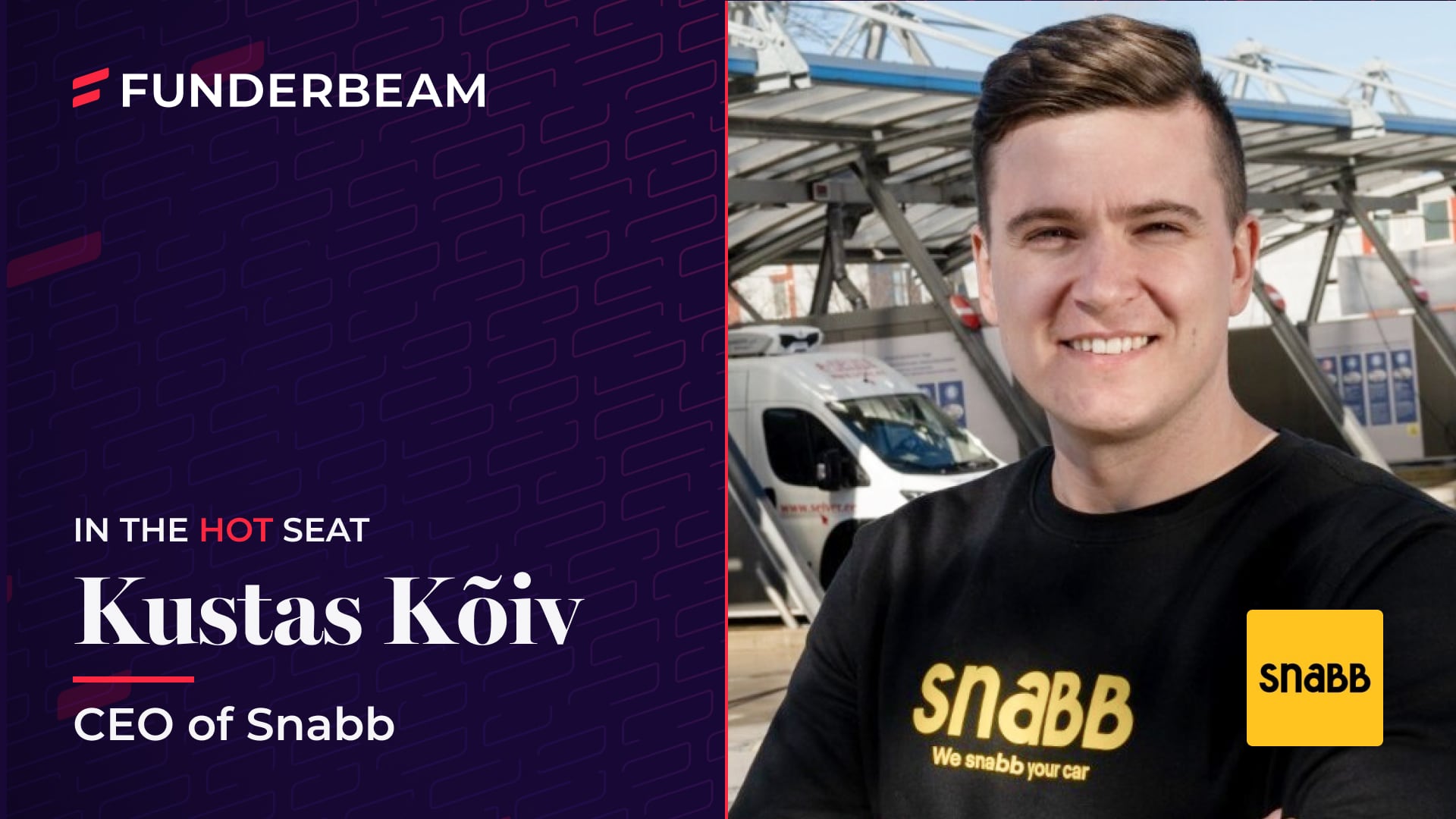 Thank you for taking our Hot Seat, CEO of Snabb, Kustas Kõiv to take a look back at 2022 as well as discuss the plans and outlook for 2023.
How did the year 2022 turn out for your company?
2022 was one of the strongest years so far. We almost doubled all of our core KPIs, GMV, revenue, user base, number of vehicles parked, washed and charged, etc.
What was the main challenge of the year?
The Snabb App switched from the ionic framework to React Native. It took the most hours from our whole product team this year. And the challenge was to do all that perfectly while still growing the business, onboarding new car parks, users, etc. Kudos to the Snabb team!
Did the events in the world have a significant impact on your company, and how?
I can't say that they did but those events are far from over. We will stay alert and be ready to adapt to any changes that may have an effect on Snabb.
Did your company manage to receive the expected results?
We set an ambitious goal to double our GMV and revenue in 2022. Happy to say that we came very close to nailing both goals.
What is the outlook for your sector for this year?
Snabb has been the "new kid" in the old-school parking block. This is changing. In 2022 Snabb was chosen as a parking operator/partner by several largest projects in the Baltics due to our technical capability, humane attitude to customers, and evergrowing userbase. Those projects are important references for new clients and for me, it is a sign that we are entering the majority (80%) of the market. And it's a €100M growth opportunity in the Baltics alone.
What are the goals for 2023 so you would look back on December 31st and say, "it truly went as expected"?
Snabb is the easiest way to park, wash and charge your vehicle. To build on that mission, we will first grow to be the market leader in the parking industry in our target markets. 2023 will be a year where will focus on that goal.
What is the main "New Year's promise" for shareholders?
We know how to grow Snabb so investors can expect a lot of that.
What companies or leaders have been your "personal heroes" this year?
I've always been a big fan of Bikeep so I'm super excited to see their growth in 2023.
What are 3 most used applications on your mobile phone and which one you "couldn't live without"?
Snabb App aside which is constantly open on my smartphone, they would be Slack, Notion, and Spotify. I could not live without Notion, I organise and plan most of my work and private life there.
Read Next
Funderbeam and DanBAN launch partnership

We are delighted to share the news that members of the Danish Business Angel Network, Europe's most active angel network, will now have access to the Fund

Read more

In the Hot Seat – Zenoo

Pet health and wellness company Zenoo provides natural, raw, and freeze-dried dog food subscription service in Europe. We put the Co-founder and Co-CEO of Zenoo

Read more

In the Hot Seat – FitSphere

FitSphere CEO and co-founder Karl Vihul takes our hot seat for a look back at 2022 and plans and outlook for 2023. 1. How did the year 2022 turn out for your co

Read more