Investor Spotlight – Lauri Antalainen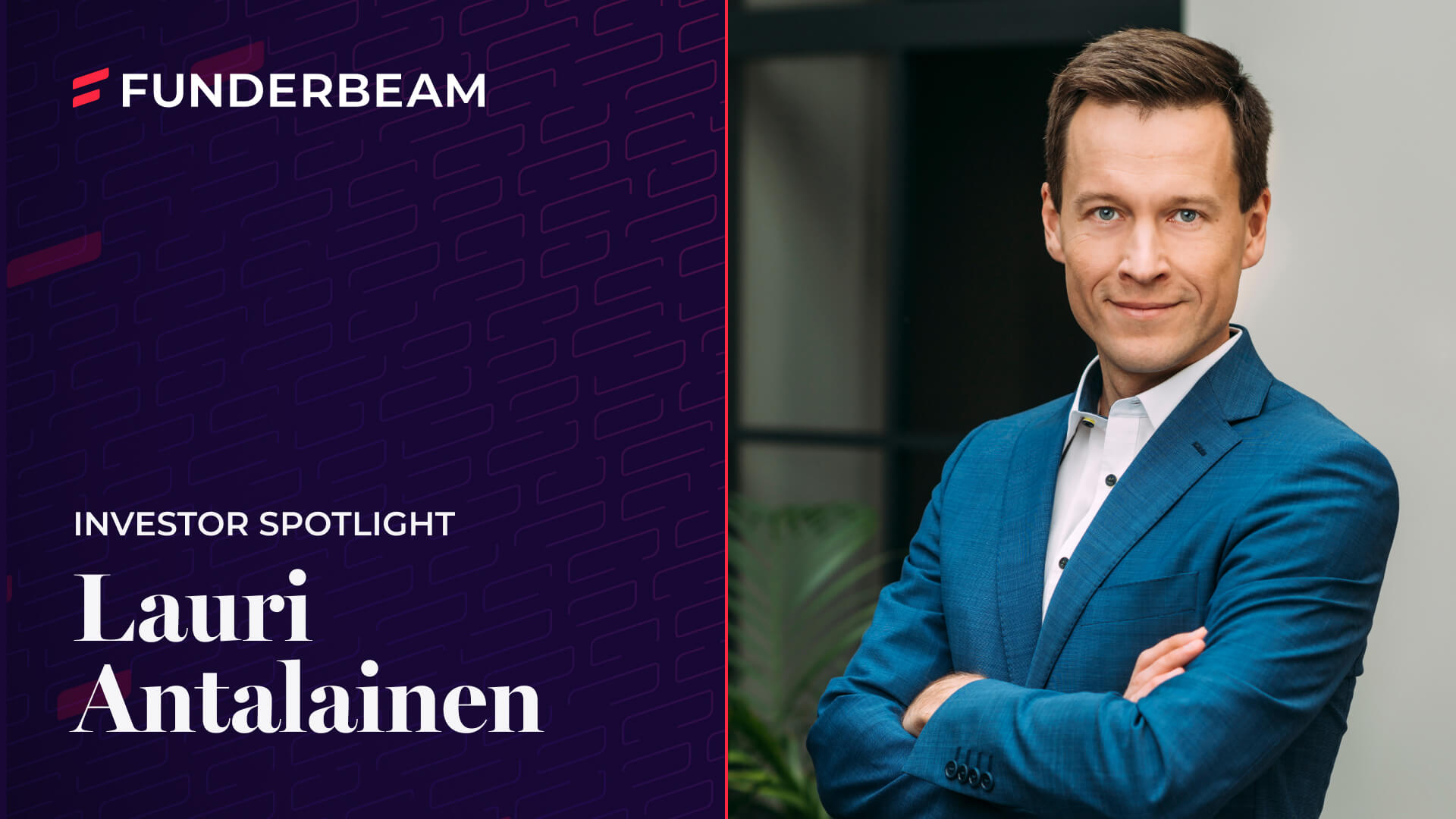 In the Investor Spotlight today is Vice President of EstBAN and well-known Estonian investor Lauri Antalainen.
Why do you invest in early-stage companies as an asset class? What is your motivation?
Start-ups are a high-risk high-reward asset class, something every investor should consider adding to their investment portfolio starting from a certain portfolio size. Investing in start-ups is also a great way to contribute to changing the world for the better and give back to the community.
Are you more of a trader or an investor type? Why?
Definitely an investor type. I like to buy and hold.
What are the three criteria by which you choose your investments?
In our stage of investing the priorities for the angels are: (1) Team, (2) Market, (3) Product, including its scalability. All of these are important, but the team is the most important factor for me.
Do you consider investing in companies with solo founders or only in companies with several founders?
I have invested in solo founders, but I do prefer investing in teams. Doing a start-up is hard. As a team, it is easier to survive and thrive.
What are your priorities and why: team, product/idea, total market availability, timing?
All of these are important, but the younger the start-up is, the more important the team is. There is only one reason a start-up fails: the Founder(s) give up. So I invest in founders I believe have the drive to keep going when the going gets tough.
Does the company have to have a unique product to draw your attention?
No. Good execution beats features any day of the week.
Starting from which stage do you invest? Idea, MVP, pre-revenue, etc.
I prefer start-ups with revenue as an indicator of at least some kind of Product-Market Fit. Saying that, I have also invested in pre-revenue start-ups.
Is it essential to motivate all employees with options in the company?
In principle, yes. A start-up should only employ people in roles that justify giving out options. All other positions/tasks should usually be subcontracted.
How many investments do you currently have? Can you name them?
I have exactly 20 positions in Funderbeam and around the same number of direct investments. The most well-known are Ready Player Me, Cleveron and Jeff App.
What companies are on your watchlist now?
There are quite a few start-ups that I'm keeping my eye on. They know who they are 🙂
What are the basic principles of how you manage your early-stage investment portfolio? (Do you do follow-ons? When to exit, how much, etc.)
I make these decisions ad hoc, depending on the circumstances. There's no concrete strategy.
What are your biggest success stories and biggest failures?
The biggest success stories so far are Plan B Labs (excited to Kahoot) and Ready Player Me.
For a start-up investor, it makes sense to establish the habit of learning and then forgetting about the failures.
What multiplier do you expect for your investment portfolio?
The bigger the better! 🙂 To be honest, at the time of investing I'm not thinking too much about the potential exit size. My two best investments pivoted in their journey to success.
What are your suggestions to investors who are thinking of starting early-stage investing? What to do, what not to do.
For a starting angel investor with a limited portfolio size, I usually give the following advice:
Build a portfolio (plan ahead to make 10+ investments)
Say NO a lot (avoid FOMO)
Do not invest alone (invest in syndicates)
Create relationships (to get access to the best deals)
Do the research (and meet the team)
What source of information do you recommend following for others interested in early-stage investing?
Read Jason Calacanis' Angel, join EstBAN, go to events and talk to other investors.
Read Next