Press release: Health technology company TE3 Mobility raised EUR 400,000 for their Smart Stick in 8 hours – the first Finnish company on an Estonian financial platform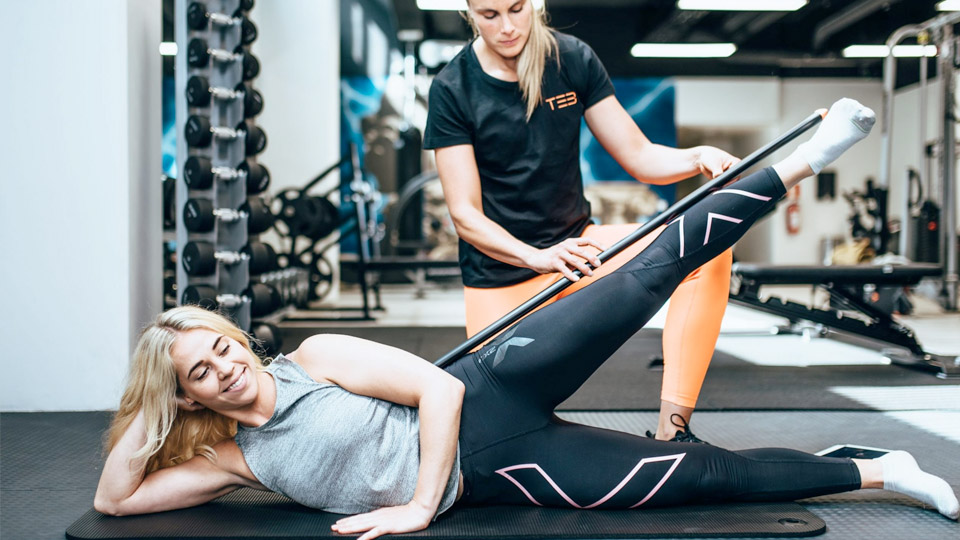 The TE3 Smart Stick brings relief to those who have experienced persistent back and shoulder pain: "It's great that investors are turning their attention to new innovations that can affect people's remote well-being. Together we can build a new normal for well-being at work. "
Helsinki-based health technology company TE3 raised EUR 400,000 in funding from the Estonian Funderbeam funding platform in one working day. TE3 is the first Finnish company to enter the platform under the Financial Supervision Authority after a long audit process. The financing round opened on Thursday 18.02.2021 at 10 a.m. and exceeded their initial goal of securing their funding within 30 days.
"We were preparing for a slow-moving funding campaign because we know that during a pandemic, it is very challenging to apply for funding for unlisted companies. The surprise was so great! We had already achieved 70% of our goal within the first couple hours," says a happy founder and CEO of TE3, Ari Laakkonen.
TE3 has developed a simple way to measure and develop mobility
Sitting is the new smoking and telecommuting is the new normal. Musculoskeletal pain is growing ever more common among adults and children.
TE3 Oy has developed a simple way to measure and restore the body's natural functional capacity such as joint movement and symmetrical trajectories.
The company launched the TE3 Smart Stick, which allows an office worker to get relief from any physical ailments with just ten minutes of daily training.
"When there are mobility deficiencies in the body or lateral half-differences, the body is in a constant state of tension and we load it unevenly, even while sitting or walking," continues Jarkko Kortelainen, the other co-founder and concept developer.
The mission of TE3's telework concept is to increase people's understanding of the causes and solutions to ailments. As users' knowledge increases, so does their motivation to improve mobility.
The TE3 concept is based on 5,400 mobility analyses. The TE3 Smart Stick guides users with vibration features to easily direct their development. In practice, the stick is suitable for all office workers, regardless of age, condition, and background.
COVID-19 has impacted well-being at work
2020 was to be TE3 Oy's year. The company had invested in a concept that allows professionals to accurately analyze their clients in gyms, sports fields, and physiotherapy, among others.
However, the Corona pandemic changed everything. Gyms were closed, team sports were banned and people stayed at home – including their professional responsibilities.
TE3 decided to change direction. The company had previously piloted a work well-being concept with several companies, which was to be launched at a later stage. However, due to the current situation, the pilot was brought back to the table and the TE3 Telework Wellbeing concept was finally launched.
The concept has aroused interest not only in investors but also in large companies employing tens of thousands of people. TE3's funding campaign is still active for a while
"Hopefully, Finnish investors will also find the platform, because as of now, most of our investors come from outside Finland," says Ari Laakkonen.
Find out more about the investment round.
Read Next