How does syndication work on Funderbeam?
Usually, rounds are initiated by an investor network reaching out to Funderbeam, when the deal has soft validation from the network and they are ready to invest. At this point, the paperwork and other formalities need to be sorted out.
This article will describe the standard phases of syndication on Funderbeam.
1. Application and evaluation

The company (Issuer) signs up to the Funderbeam platform and starts a fundraising application from the Dashboard or by navigating to the Raise & list page.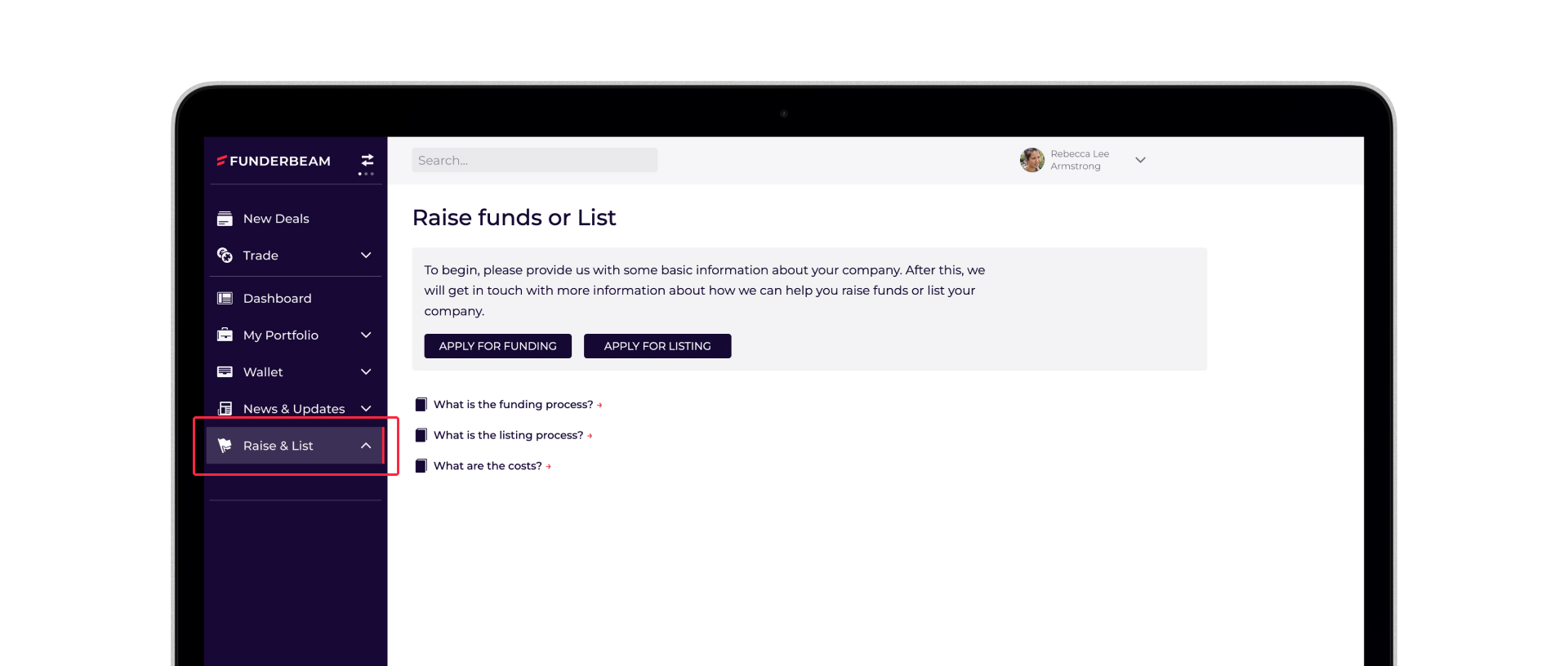 To begin, please provide us with some basic information about the project and your company:
basic information about the company;
legal documents;
financials;
a basic description and factsheet of the deal and the company.
After this, we will get in touch with more information about listing your company on Funderbeam.
2. Project validation

Once you've passed the initial approval, we ask you to provide the investment details and attach the financial and legal documents we need to perform Due Diligence and to evaluate your company:
Annual reports for five years (or from founding)

Monthly income statement + balance sheet for the period from the last annual report

Monthly forecast for the next two years

Articles of Association

Certificate of Incorporation

Shareholders Agreement

Capitalisation table
3. Deal specifics
Next, we ask for information that will be the basis for drafting agreements:
legal representatives or signatories of the company

deal structure and instrument details

Lead Investor or syndicate administrator details

any debt obligations the company has
We will work with you to ensure all required information is correctly provided. We will then draft and share the agreements:

Service agreement

Investment agreement

Articles of Association or Shareholder Agreement appendix
4. Preparation

Prepare the investment offer page by filling in the investment offer template, adding information about the company, the title, description, product video and cover image for an attractive presentation.
You will also fill out the company's profile page that will be visible to your investors – your company logo, description, web links, information about the team, and more.
5. Launch

After review and when necessary agreements are signed, the investment offer can be launched for collecting indications from investors. Once the target amount in indications is reached, the round can be closed.
Closing
Formal, legally binding investment proposals can now be sent to investors, and payments are collected.
Meanwhile, the SPV/nominee is created, and the required agreements are finalised and signed. Funds collected from investors can now be transferred to the company.
The company registers new shares and the instruments are issued and shown in investors' wallets.
_____________________________________________________________________________________________
The syndication process in more detail: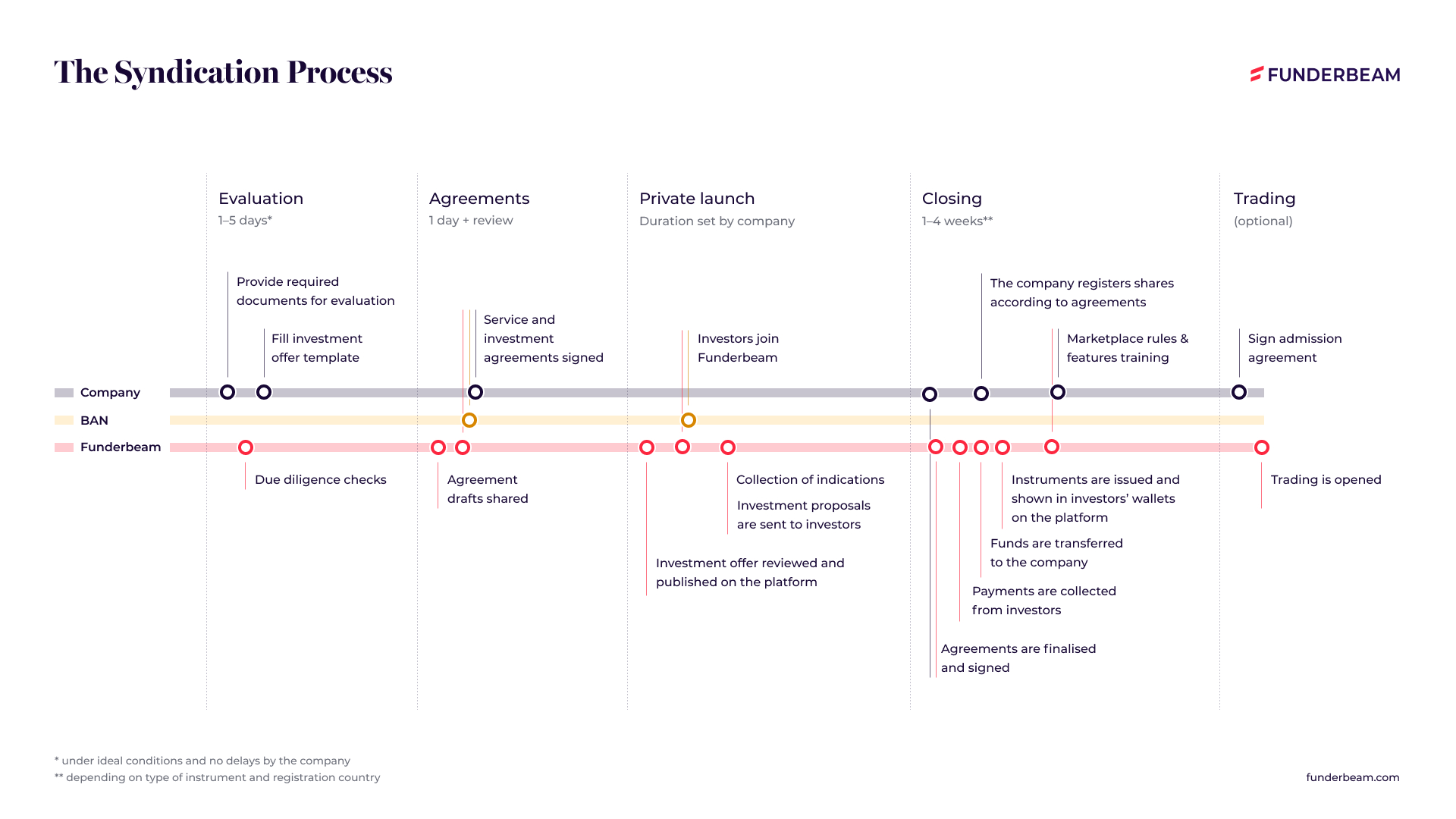 _____________________________________________________________________________________________
Video Walkthrough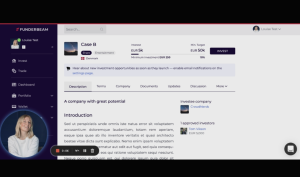 _____________________________________________________________________________________________
What will happen after the deal is closed?
Read more about future obligations and supporting platform tools.