How do I sign up and get verified?
To be able to use all Funderbeam features, you will need to sign up and verify your identity, a simple and straightforward process.
Create an account.
Verify your identity.
Answer a few questions about your investor experience.
Funderbeam also allows investing via a company. You can add a company profile to your account after you have submitted your personal verification application. Learn more about investing as a company.
1. Create an account
Go to funderbeam.com/signup or click Join on our homepage. You can create an account with your email address or use your Google or LinkedIn accounts.
Enter your email address and create a secure password. You will need both of these to log in later.
Funderbeam will send an email to the address you entered. Click the confirmation link in that email (if you can't find it, check your spam folder just in case). If you signed up with LinkedIn, this link will be sent to the email address associated with your LinkedIn account.
You can now log in and start using Funderbeam.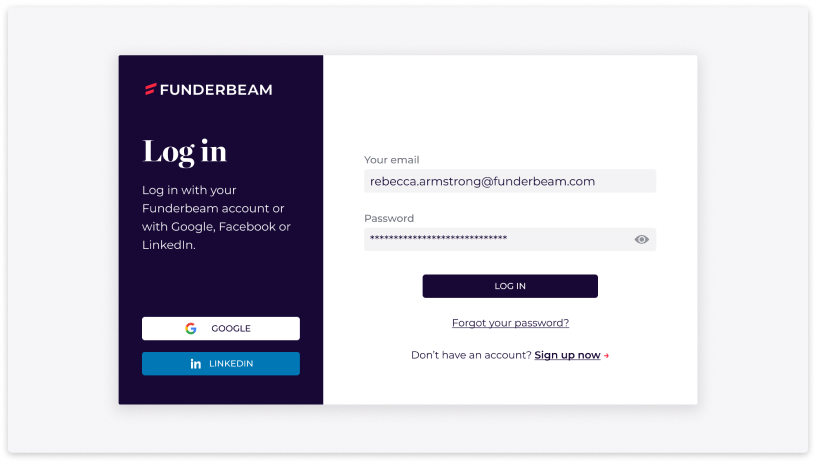 2. Verify your identity
As a regulated business, we are legally required to verify your identity before allowing you to use all platform features. The verification process is quick and straightforward.
Whenever you're ready, click "Start verification" on your Dashboard.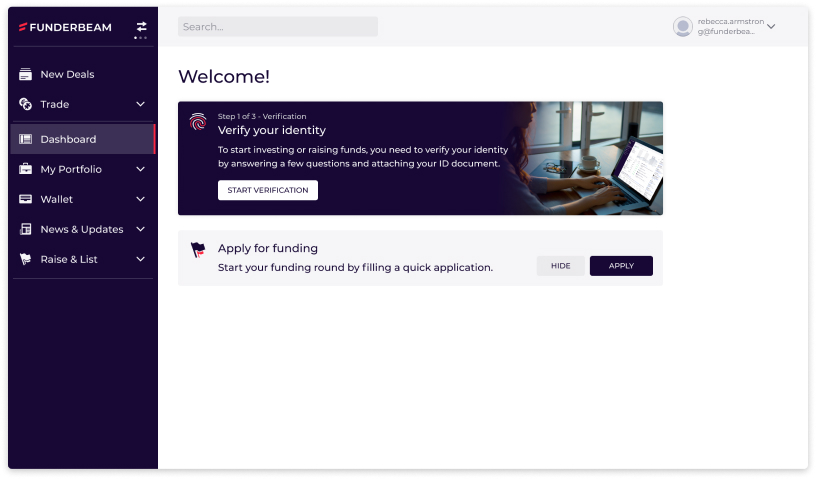 Identity information
First we ask you to enter information about yourself such as your full name, date of birth, citizenship and residency.
ID document
For a smooth process, have a valid government-issued identification document at hand that contains:
Photo
Full Name
Date of Birth or your permanent residential address
You can upload files directly if you have them at hand or use your webcam to take pictures of your ID.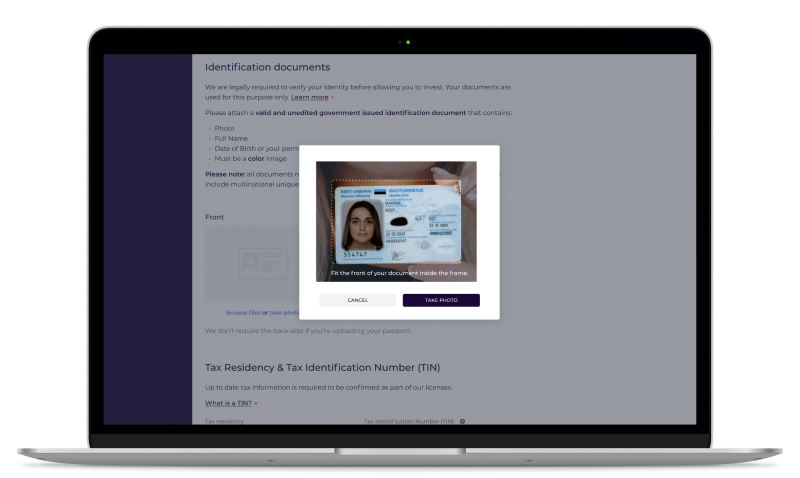 TIN
To help prevent tax fraud, we are required to ask for a TIN (tax identification number). A TIN is different from country to country, see how to locate yours.
When you've filled in all required information and made sure it's correct, submit the application for review by Funderbeam and we'll get back to you, typically within one business day.
3. Your investor experience
The investor experience questionnaire helps us determine that you have the knowledge and experience to understand the risks associated with investments in early-stage companies.
All you need to do is answer a few questions and submit your self-certification.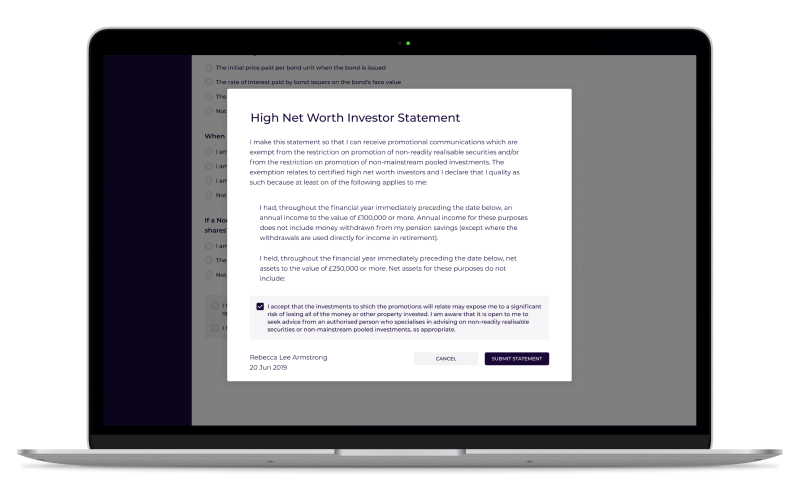 That's it, you're done! We will review your personal (and company) verification application and send you an email as soon as we're done so you can start investing.
If you have any questions, don't hesitate to get in touch with us at markets@funderbeam.com or via our website.
Warning: Investing in early-stage and growth companies puts your capital at risk. Please read our Risk Disclosure Statement