funderbeam
August 25, 2021
Chief Product Officer – Kätri Kübar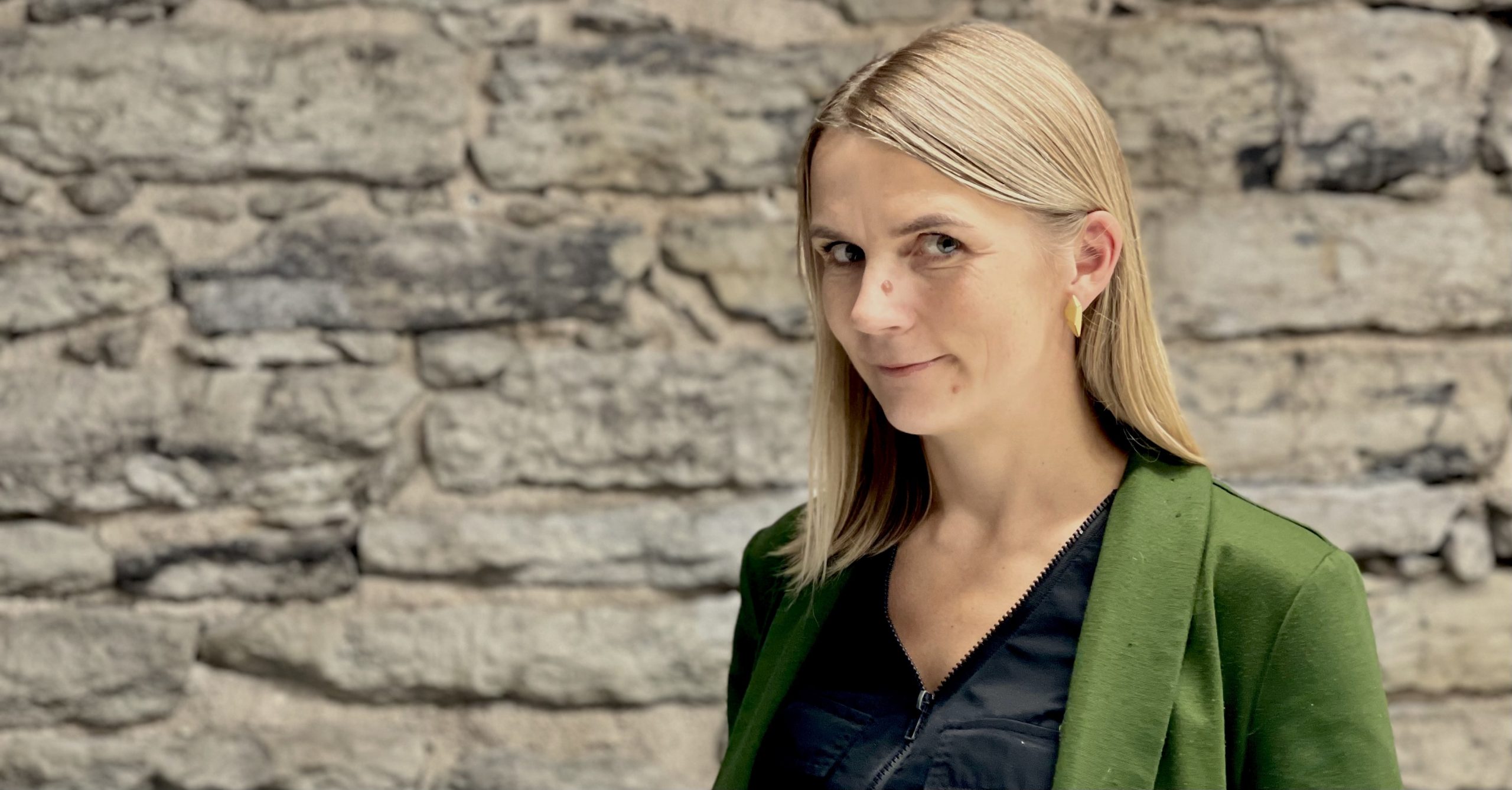 With the aim of becoming the world's funding and trading platform for global growth companies, Funderbeam has big ambitions. Creating and offering industry-leading products and services is critical for the scale and success of the business. As a result, we are excited to announce the newest leader of our growth. Kätri Kübar joined as our Chief Product Officer.
With two Unicorns and one Stock Exchange in her CV, Kätri joined Funderbeam with a wealth of experience in problem-solving and scaling products to become global juggernauts. For almost a decade, she, as the CFO, managed the financial affairs of NASDAQ Baltic exchanges and depositories, becoming fully acquainted with the corporate financial world and exchange business. A drive to further impact brought her to the 'up and coming' startup called Transferwise (now Wise), facing the challenges of building up the finance team, setting the basis for financial reporting and analysis during the period when the company grew from 50 to 1000 employees and became a unicorn. Hungry for new challenges, she took to another growing business, Bolt. The love for systems and clear process flows enabled her to rise to the role of Product Manager for global Billing Solutions, overseeing the payment and billing flows of all Bolt product verticals in 40 countries. In her own words:
"Growing from 300 to 2000 employees in 3 years and managing the growing complexity of products and processes is not something anyone is able to enjoy. The journey was demanding but offered the experience of a lifetime."
As a naturally curious person, Kätri mixes a focus on the numbers and analytics with a passion to grow and expand the business. When asked about her motivations for joining, Kätri says, "I like the stage where Funderbeam currently is. The basis is there, and the business model has proven itself in smaller countries, we just need to scale globally. Sounds like an awesome challenge to go for, and I really do like challenges."
"I have been working together with Kätri at Nasdaq Tallinn. She joined our team as product lead and grew to the position of CFO of all Baltic Exchanges. Ever since, I have been wanting Kätri to join Funderbeam, but she helped Transferwise and Bolt to become unicorns meanwhile. So it's our time now. Kätri has unique professional skills that Funderbeam needs, and she is a leader who takes responsibility and drive. No bs with her, just focus and results."

Kaidi Ruusalepp, founder and CEO
Whenever she gets a chance, you'll find Kätri outside in the forests. Be it running, hiking, skiing, biking or even climbing, the great outdoors with her family is almost a second home. Maintaining a balanced lifestyle is at the forefront of her skillset, adopting a wonderful motto for life – "Don't take life too seriously! Nobody gets out alive anyway. Smile. Be goofy. Take chances. Have fun. Inspire." – Dawn Gluskin. We look forward to seeing her impact throughout the business and enjoying her quirky humour around the office.
Read Next
Syndication on Funderbeam

Angel networks, accelerators, and VCs find and fund future unicorns and help them grow along the way. However, the start-up investment process can involve

Read more

Croatia - Investing in the Future

On 17th March 2020 Funderbeam hosted its first large scale investor event in Croatia with our partner, the Zagreb Stock Exchange Why Croatia? Funderbeam believe

Read more

In the Hot Seat - Chaga Health

In the Funderbeam Hot Seat today is Siim Kabrits, Founder and CEO of Chaga Health. We asked Siim about what Chaga Health does, how the company fared in 2021 and

Read more