funderbeam
December 7, 2020
Developer- Nikolai Muhhin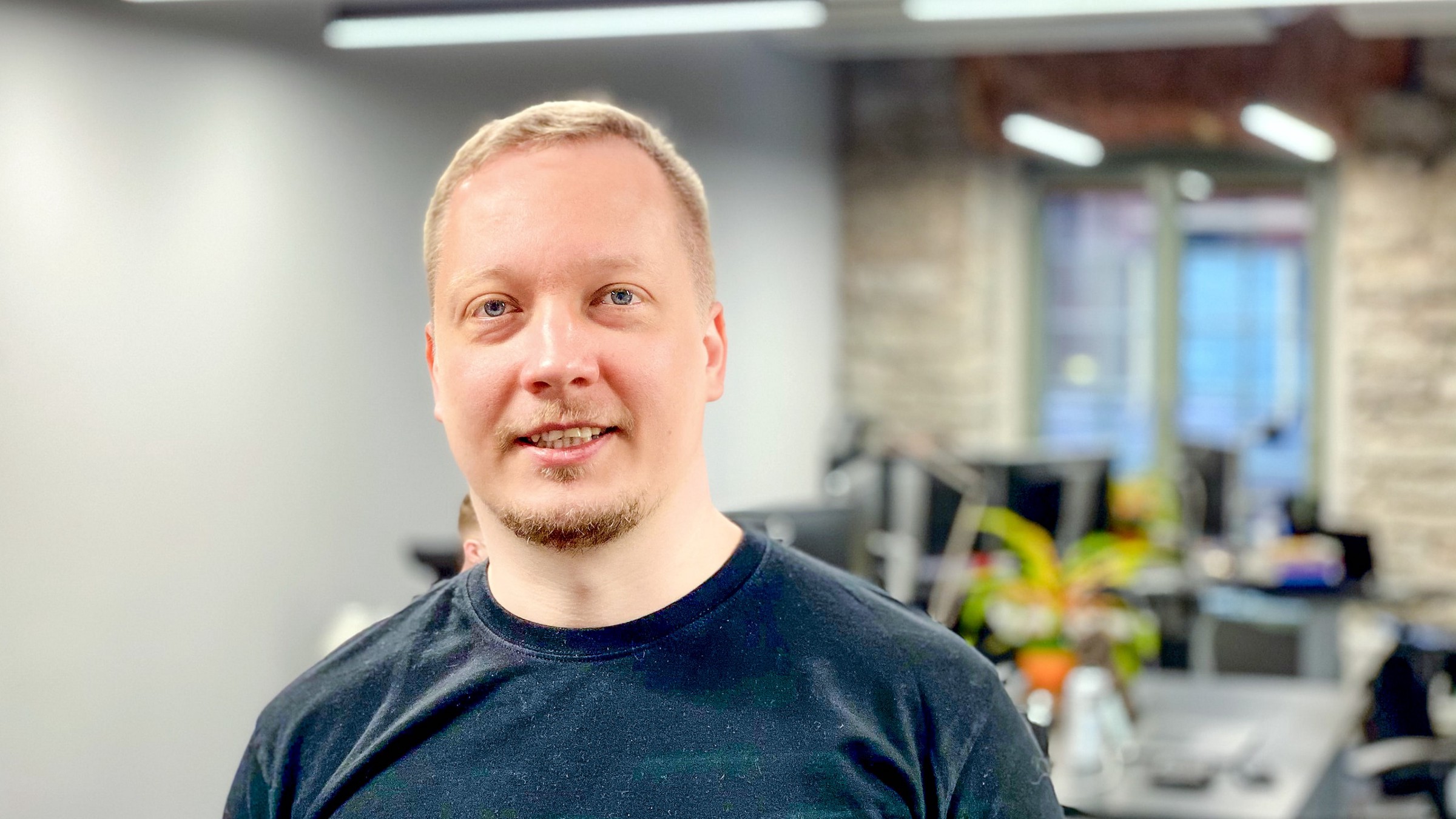 "Compare Yourself to Who You Were Yesterday, Not to Who Someone Else is Today"

Jordan B. Peterson
A very applicable favourite quote for our newest Developer at Funderbeam. Throughout his life, Nikolai has chased what he finds excitement and passion in. Be that making games with friends as a child or picking up Latino Bachata as an adult, he is driven from within.
"Very smart. Loyal. Deep in his soul and besides everything, Nikolai loves exceptionally good bubble drinks. The newest addition to our super strong engineering team and obviously this team is not letting the quality drop"

Kaidi Ruusalepp, founder and CEO
Joining Funderbeam from Microsoft in early 2020, Nikolai joined at a tumultuous time in everyone's work life and was quickly tested.
"Nikolai quickly settled into the company and our technology, and in just a few months, the first change he wrote became available to users, and by the beginning of the summer we came up with the Market Alerts solution, where Nikolai was the main developer. He is extremely fast at getting deep into things."

Taivo Tender, CTO
For those unfamiliar with Taivo's sunny disposition or the typical Estonian developer, these are some of the highest words of praise. Considering his ability to take to remote work while catching up to speed with the rest of the team, Nikolai has more than earned this appreciation.
However, when we asked him directly, he humbly commented that "I hope my contribution will be felt here soon". This humility and desire to drive the team forward is something other Funderbeamers love about Nikolai.
"He made a good impression already at our very first meeting, and this impression has only grown positively over the time. As a passionate developer, he really cares what he does."

Viljar Poopuu, Senior Developer
Outside of work, Nikolai let's the diversity of his passions run wild! Sailing? Doing it. Cooking? Loves it. Kūdō? He's got a few belts!
He's a versatile man about town and loves throwing himself into new hobbies and challenges. When he isn't conquering the Greek and Croatian seas, Nikolai has an (ever increasing) stack of books he can't wait to lose himself into.
Funderbeam is grateful to have welcomed a colleague excited to continue to grow himself and the team around him. Much like some of our other artisans, you may not notice his signature on the code around the website, but he has quickly become an integral part of the team. Both professionally and culturally.
A book to read or a blog or podcast to follow? https://www.jordanbpeterson.com/12-rules-for-life/
More about Funderbeam: www.funderbeam.com
In addition, follow us on social to learn more about us: LinkedIn | Facebook| Instagram | Twitter
Read Next