insights
February 18, 2022
In the Hot Seat – Chaga Health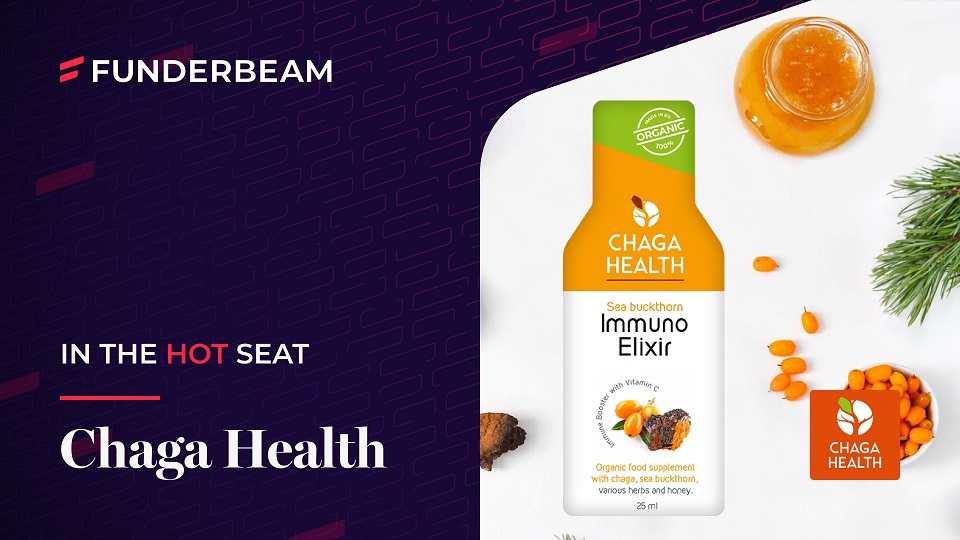 In the Funderbeam Hot Seat today is Siim Kabrits, Founder and CEO of Chaga Health. We asked Siim about what Chaga Health does, how the company fared in 2021 and what the future holds for the business.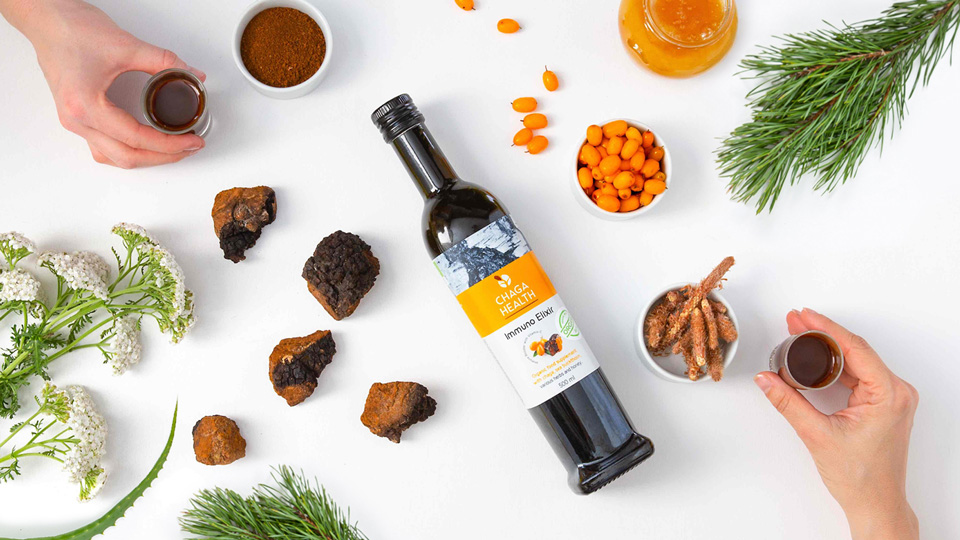 Tell us in three sentences what is Chaga Health and what is the product?
As a company, we focus on green innovation, biotech & wellness solutions. This contains a variety of spectacular activities related to the life cycle of the mushroom.
Today we are medicinal and gourmet mushroom science competence centre, our medicinal mushroom production being the biggest in Northern Europe. Our core business is chaga farming together with medicinal mushroom growing. We produce unique, innovative, premium, functional food supplements from medical mushrooms, herbs and berries.
Tell us how 2021 was for Chaga Health, what were your key challenges?
In 2021, Chaga OÜ vigorously increased its turnover and continued to expand both in Estonia and in the international market. Compared to 2020, the revenue increased by 138% (revenue 12M 2021: €3,382,756 ). 
At the end of last year, Chaga OÜ acquired 100% of the shares of BoosteMe OÜ and 51% of Scandic Organic. BoostMe OÜ has a considerable portfolio of health products focused on superfoods. One of the company's great strengths is its digital marketing competence. Scandic Organic OÜ is a competence center for growing and developing medicinal mushrooms, which gives Chaga OÜ the opportunity to add other results of medicinal mushrooms to its portfolio.
The synergy achieved in the cooperation of the three companies is unique – we can manage the entire process from raw materials to the end customer. 
Covid still had its impact on the export activities. Despite some of the challenges we were faced with, we managed to achieve growth in all distribution channels.
What are your main, key goals for Chaga Health in 2022?
The focus for 2022 is expanding into new export markets and implementation of export strategy. Today, Chaga Health elixirs are sold in 20 different countries around the world, from Australia to Iceland. This year, there is a desire to position the product portfolio even more strongly in Europe, especially in Germany and DACH region.
As one of the advocates of green innovation, we are focusing on creating new chaga farms and expanding our existing network of farms. We are investing heavily in the construction of our new plant in Tõrva, which will significantly increase our production capacity.
Together with the acquisition of BoostMe OÜ and Scandic organic OÜ, we will concentrate on merging those three companies together into one powerhouse. One of the tactical first steps is to develop a new online solution for the merged company. 
What is the outlook for the wellness and green Innovation Sector in the coming year? Are there any key trends in the sector you think are important to the company?
There are three biggest trendsetters for the sector. The first one is plant-based food. While there is considerable evidence of people choosing to avoid animal products as far back as 2,000 years ago, today, 4 billion people live primarily on a plant-based diet. Globally, the plant-based meat market will be worth $85 billion by 2030. The pandemic has only pushed the meat and dairy substitute product growth.
Secondly, immunity boosting ingredients. The market for functional foods has been growing for years. However, demand has boosted since the onset of the COVID-19 pandemic. As COVID-19 made the immunocompromised population more vulnerable, consumers became more interested in healthy foods that boost their immune systems.
Third one is transparency, safety, and sustainability. According to a 2020 Innova Consumer Survey, three in five global consumers say they are interested in "learning more about where their food comes from and how it is made." The term 'clean label,' therefore, goes beyond ingredients. There is a need for transparency around the food being organic or additive-free, and companies need to show consumers they produced the food sustainably and humanely.
Who are the main shareholders and management of the company and any plans for future hires or positions?
Two main shareholders are Siim Kabrits and Eva Maran. New merged company structure and positions are currently in restructuring.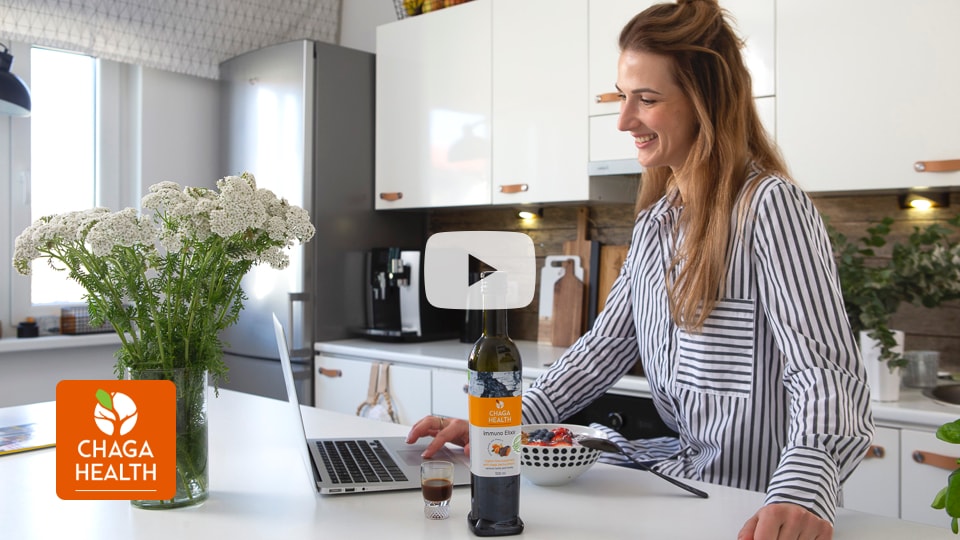 Can you profile or paint a picture of a typical customer of Chaga Health?
We have different customers as we have different pillars for the company, depending on the focus. Regarding chaga farming, the typical customer is small private forest owner and also companies that own forests. For Chaga Health, Boostyourself and Scandic Organic 70% of the clients are women, aged 35+, wellness and health oriented.
What is your key message to customers and how do you get that information to them?
We have always highlighted the importance of our story, which is unique, well distinguished and authentic. We are proud of our roots and this has been one of the most important cornerstones of the company since the beginning.
Also, we always emphasize that we care about pure Nordic nature and natural raw materials. That is the reason we produce unique, innovative, premium, functional food supplements from medical mushrooms, herbs and berries. What distinguishes from other players in the sector is that we value highly controlled raw material and full traceability. All our actions are taken in the most sustainable way. These are the key messages that have been with us ever since the company was launched. Such keypoints are spoken in design language, PR and social media.
What would you say are the biggest challenges ahead for Chaga Health?
Today, as previously said, we are focusing on export and expanding our capability and position in export markets. This is definitely one of the landmarks for 2022 and the upcoming years.
The world is witnessing the lack of organic medicinal mushrooms. To mitigate the risk of running out of raw material, we have started Chaga and other medicinal mushroom cultivation.
We are also hedging our market risk by avoiding dependence on one large market and one large buyer.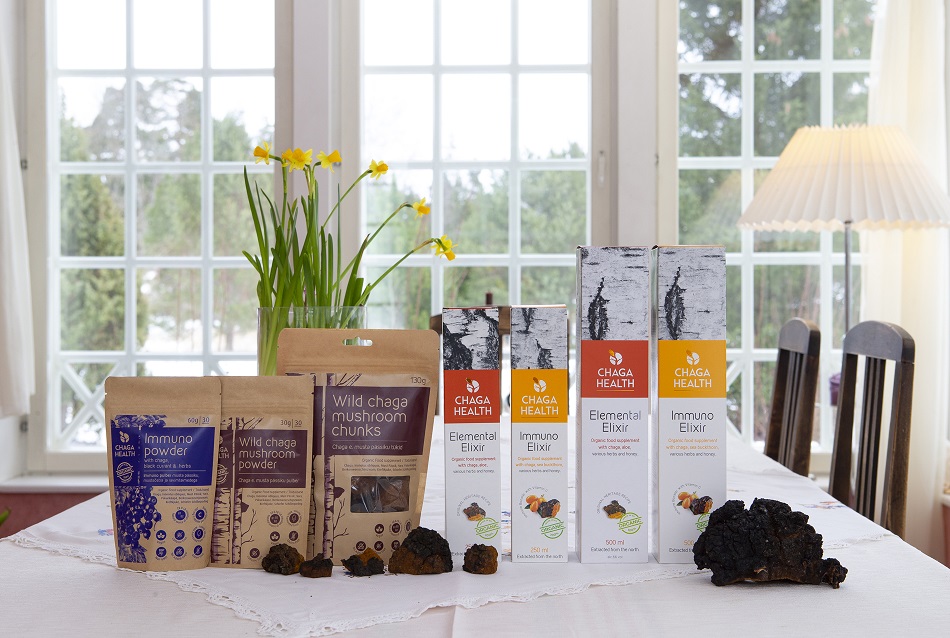 And what area/geography/sector presents the biggest opportunity for the company?
Today, these regions ate DACH and GCC countries. The overall change in the attitude towards green innovation and medicinal mushrooms is paving the way for our global breakthrough.
If you could give Investors just 3 words to describe the future of the Company, what would they be?
Green Innovation, Biotech & Wellness Solutions
How can Funderbeam investors help you?
Our investors are fans of our products and support our approach to the green innovation vision. Whether it has been word-of-mouth marketing or Christmas gifts tip or the connections in export markets – we are grateful for every contribution. The wider and more active our investors are, the more successful the company will be.
In Funderbeam's tech-powered marketplace, anyone can buy and sell investments in ambitious companies, whilst founders can raise capital without borders.
Please click here to see companies currently raising funds with Funderbeam.
Companies currently trading on the Funderbeam Marketplace – a secondary market for private companies.
Looking to raise funds for your business? Let us help you.
* Capital at Risk
Read Next
In the Hot Seat - Stebby

It's the turn of CEO Kestutis Mackelis to answer questions about the past, present and future of Stebby, a wellness marketplace. Tell us in three sentence

Read more

Chief Legal Officer - Andrew Trowbridge

Financial services is an ever-changing industry with constant adjustments to new legislation being the difference between thriving and simply surviving. This is

Read more

Systems Engineer

We are looking for a Systems Engineer to join our Tallinn team! Funderbeam is the world's first regulated marketplace that enables investors to invest in

Read more