funding
February 25, 2022
In the Hot Seat – Rahul Nambiar – Botsync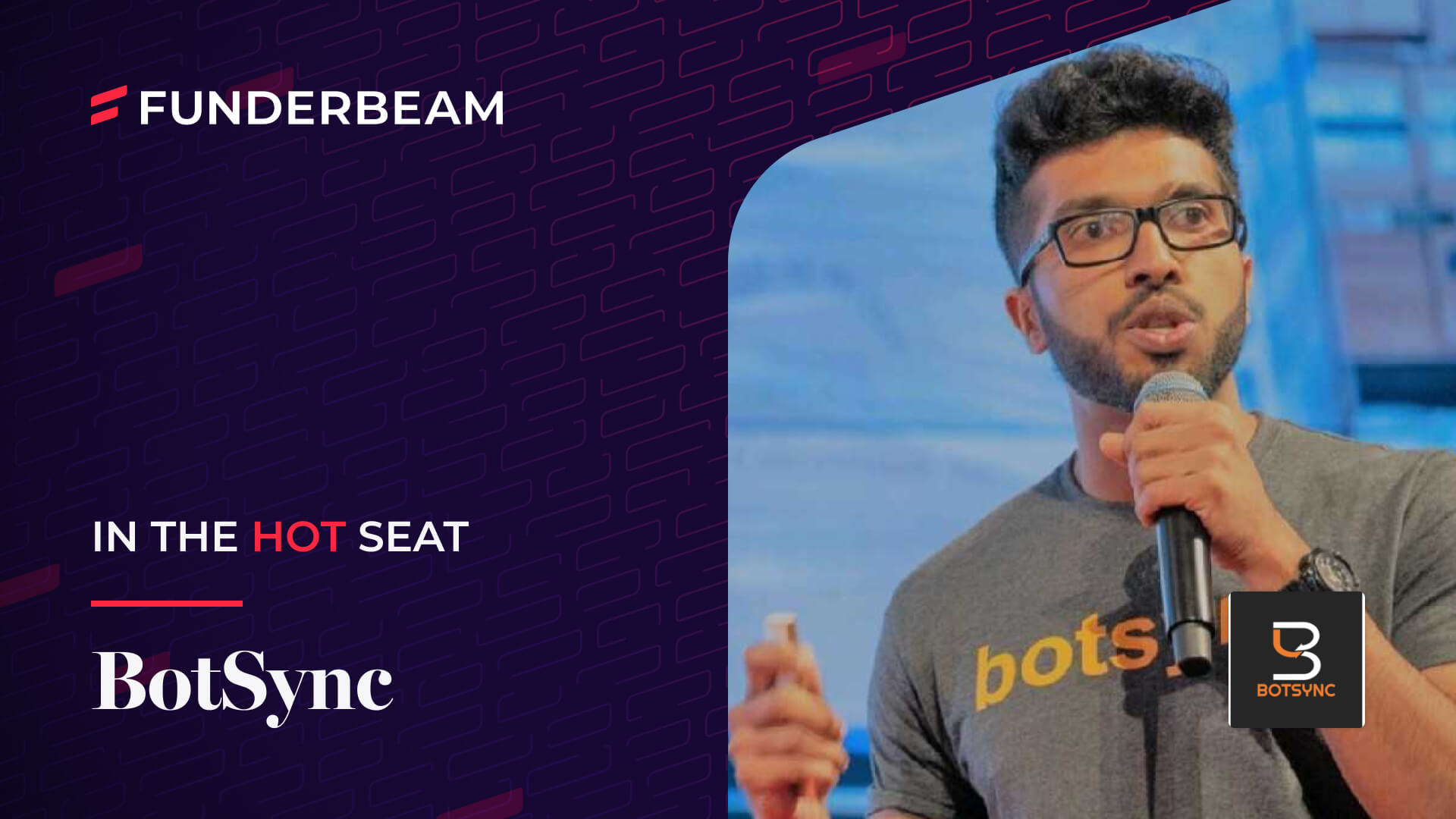 It's the turn of robotics automation company Botsync to take the Funderbeam Hot Seat!
We ask CEO and Co-Founder Rahul Nambiar about Botsync products, the future of the business and the outlook for the automation sector in the years ahead.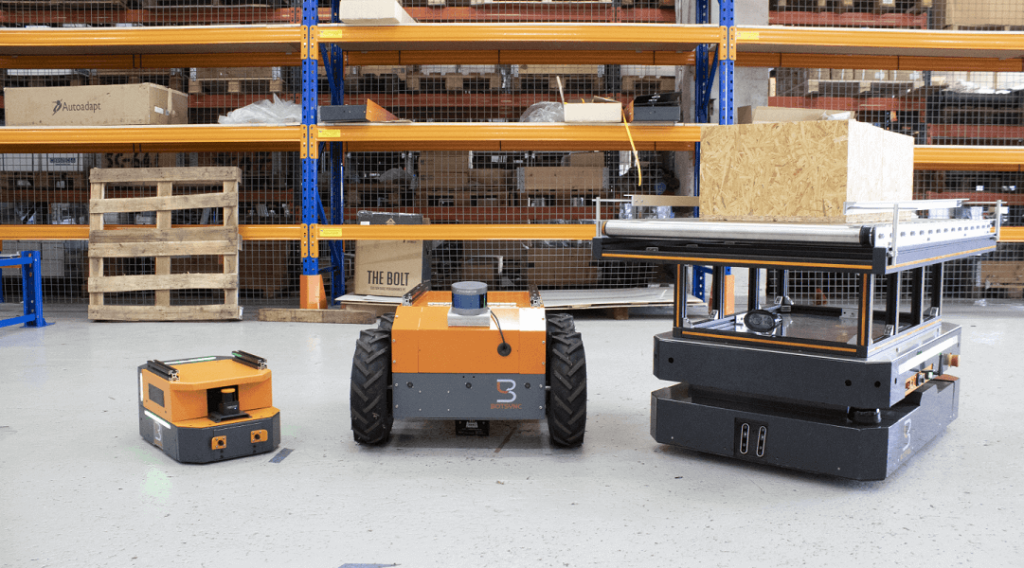 Tell us in three sentences what is your company and what is the product?
We are a robotics company whose vision is to make intralogistics automation more accessible with simpler, more cost efficient and intuitive robotic systems.
Our MAG series of products are designed to automate the movement of heavy loads (300 – 1500 kg) in any industrial facility with zero downtime for users and with no changes to their existing infrastructure.
With our proprietary no-code platform called syncOS, we offer more than just physical automation; we offer a means for users to capture real time data of their warehouse or factory operations giving them improved control of their entire supply chain.
Tell us how 2021 was for Botsync, what were your key challenges?
2021 presented both significant opportunities and challenges for the company.
The supply chain impact also affected our production process. With fewer component availability and longer component lead times, internally we had to innovate continuously to utilize available components in order to stick to our original commitments.
To sum up, despite the component availability challenges, we had a net positive result in 2021 with our first customer sites going live and the company revenue growing 300% as compared to 2020. This has put us in a great position to leverage the market tailwinds and build on our commercial expansion plans and teams in 2022.
What are your main, key goals for Botsync in 2022?
In 2022, we will be more focused on commercial growth than product expansion.
Our key targets for 2022 are:
10 additional live sites
200,000 trips completed
250% revenue growth
To achieve the above goals; we will be focusing on 2 main use cases:
1000 kg pallet movement in distribution centers
300 kg cart movement in factories
With the above 2 use cases we will be targeting the following 3 segments in India, Malaysia, Thailand, and Singapore:
Automotive
Electronics
Contract/3PL Logistics
What is the outlook for the Automation Sector in the coming year?
The automation sector is growing at an incredible rate globally. The specific sector we are targeting for flexible mobile robots is growing at a CAGR of 23.71%.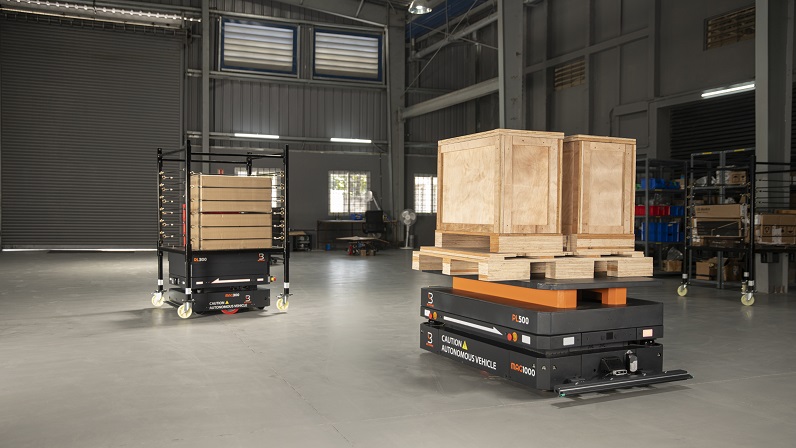 Are there any key trends in the logistics sector you think are important to Botsync?
Business Continuity:
During COVID, a lot of companies which faced severe operational challenges were forced to build in business continuity plans to ensure they can continue their operations even in such severe disruption scenarios. Automation has been one of the key components of this business continuity plan
Digitalization:
Companies have also started to pay much more significant attention to the improving the visibility of their operations; and digitalization across the entire supply chain is crucial to achieving this. With automated facilities, companies have much better access and visibility of their operations in real time.
Growing e-Commerce market in Asia:
In Southeast Asia & India, e-commerce sales are expected to grow at an average of 14% per year. This translates to a need for significant automation at each touch point in the supply chain to support this need for a faster fulfilment process.
Who are the main shareholders and management of the company and any plans for future hires or positions?
Major shareholders:
Wong Fong Engineering
Seeds Capital
Artesian Venture Partners
K3 (Kharis Capital/Angelhub)
Iterative Partners
Locus Ventures
Current Management:
Founders
Rahul Nambiar: Co-Founder & CEO
Prashant Trivedi: Co-Founder & CCO
Singaram Venkatachalam: Co-Founder & COO
Nikhil Venkatesh: Co-Founder & CTO
Management:
Richmond Ten: Project Manager (SEA)
Gopan Chandra: Robotics Lead
James Abraham: Embedded Lead
Rahul K (Mechanical Lead)
Raj Ari (VP, Sales-APAC)
Prabha (Finance Manager)
Planned Key Hires:
Project Manager (India)
Product Lead
Web Development Lead
Sales Manager (India)
Can you profile or paint a picture of a typical customer of Botsync?
In 2022, our specific focus is on 3 segments: automotive, electronics and 3PL logistics companies.
Typically, in the above segments we target facilities with the following operations type:
Operating Hour: 24/7
Size of Facility: 50k sq ft +
Min Throughput: 40 pallets/trips per hour
What is your key message to customers and how do you get that information to them?
Firstly, many of our customers tend to be those who have limited experience with automation. As a result, they rely heavily on us to not just deploy an automation product but to help them design their operational workflow to both automate and optimize it for automation. This is how we approach our users and we have/plan to continue building the sales team with expertise in the logistics sector.
Secondly, our unique value proposition revolves around 2 factors:
Highly efficient and quick installation process in 2-3 weeks instead of months or years for other automation solutions.
Very simple and completely no-code platform (syncOS, see below image) which not only allows customers to view the system analytics but gives them the flexibility to configure it however they need it, whenever they need to, without any significant technical training.
Since our installation process is quick, we can afford to conduct short pilots at customer sites where they can witness first-hand how efficient and non-intrusive our installation process as well as how intuitive and flexible our automation platform is from a usage perspective. This has been our strategy so far to emphasize our messaging to clients.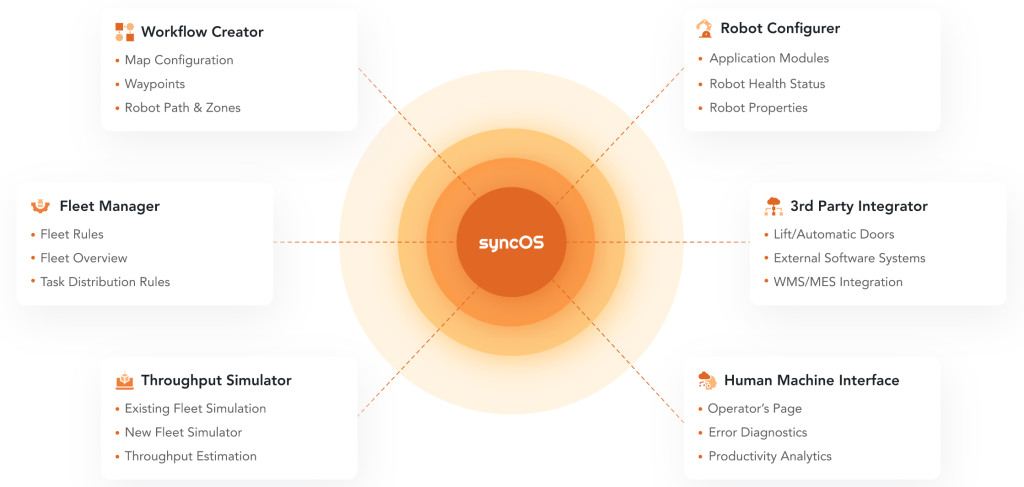 What would you say are the biggest challenges ahead for Botsync?
2022 promises to be an exciting and defining year for us. We have increased demand and the products which have been tested through rigorous pilots and commercial deployments, are ready to be actively commercialized.
However, there are 2 key challenges which we have identified as focus areas in 2022:
Component shortage: This continues to be a global problem which is expected to persist until early 2023
Operational requirements for deployments: Unlike larger automation companies who hire 20-30 technicians for each installation; we cannot afford or intend to do so.
To address the above challenges and to hit our commercial targets in 2022; we have identified 3 key areas of focus for this year:
Faster & More Efficient Deployment:
We have optimized our software stack and will continue to do so this year to bring down our commissioning time to 2 weeks while only requiring 1-2 project engineers.
Supply chain planning:
Unlike 2021, where we ordered components only upon project confirmation; we cannot afford to do the same in 2022 as lead times can extend to 6 months or more for certain components on short notice.
We have started to implement demand forecasting, and placement of scheduled orders with our vendors ahead of time for critical components to ensure we can stick to our customer commitment of 3–4-month implementation lead times.
Maintaining vendor relationships will be crucial
Agile Hardware Development:
We have limited financial capacity to stock components internally.
Therefore, to complement our demand forecasting activities; we are intentionally reprioritizing hardware developments for 2022 to create capacity for the hardware engineering team to focus more on creating redundant designs that can utilize different components based on market availability.
And what area/geography/sector presents the biggest opportunity for Botsync?
The market for automation has just started to take off in Southeast Asia and India with growing e-commerce demand. This will be therefore our primary target sectors in 2022 and early 2023 during which we intend to build a responsive support ecosystem for our users and strong customer testimonials.
For beyond mid 2023, we intend to build a strong partner network for commercialization opportunities globally to leverage demand in Europe, North America, Australia, Japan, Korea.
If you could give Investors just 3 words to describe the future of Botsync, what would they be?
End-to-end Automation (Today we deliver products to automate 40% of the logistics operations in a facility; we intend to expand this capability to deliver end to end automation for a user's operations that can automate up to 90% of their operations).
Rapid Installation (We intend to create an automation stack that can not only optimize and automate the intralogistics process, but achieve the same in weeks and not years).
No-Code Automation (Our no-code platform which gives users a high degree of configurability on the system will continue to be at the core of all our product offerings).
We believe the above 3 will be the drivers that will help us achieve our vision to make automation more accessible.
How can Funderbeam investors help you on your journey?
Potential customer introduction
Introduction to technical and commercial partners
Support with hiring key management positions
Investor introductions for Series A raise in early 2023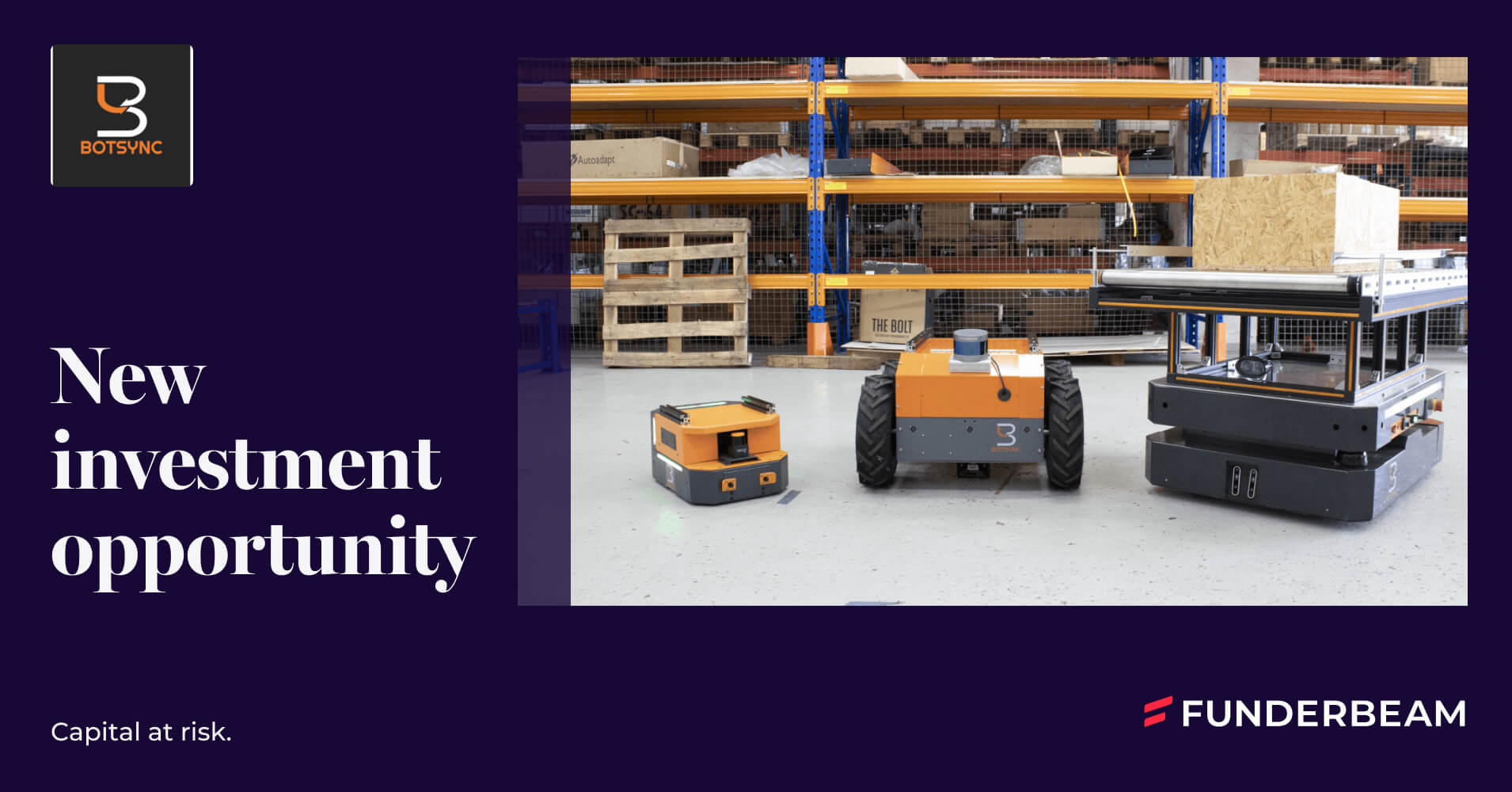 In Funderbeam's tech-powered marketplace, anyone can buy and sell investments in ambitious companies, whilst founders can raise capital without borders.
Please click here to see companies currently raising funds with Funderbeam.
Companies currently trading on the Funderbeam Marketplace – a secondary market for private companies.
Looking to raise funds for your business? Let us help you.
* Capital at Risk
Read Next