insights
February 28, 2023
Funderbeam Podcast – Cathy White – CEW Communications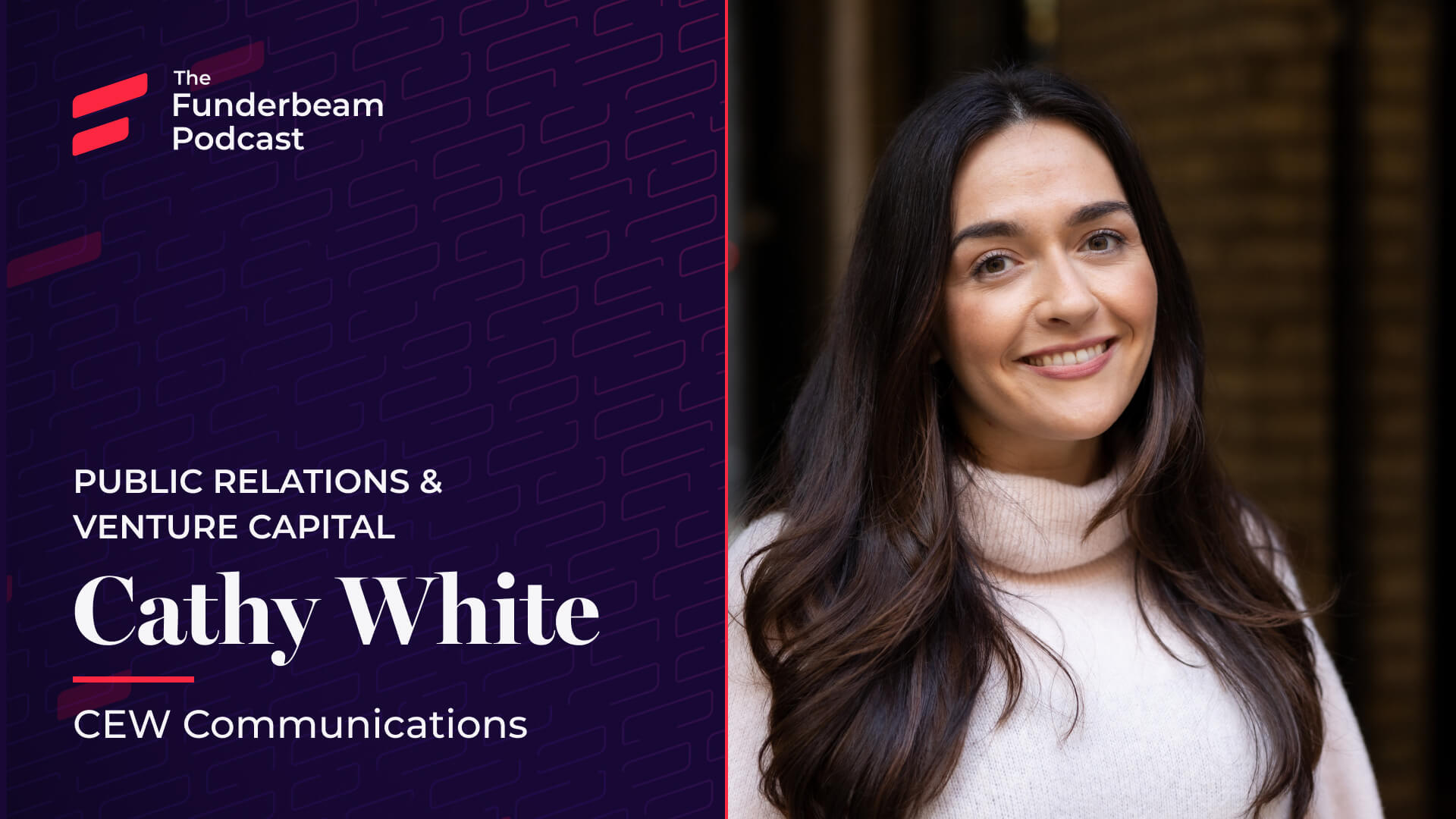 On today's podcast Oli talks to Cathy White about Venture Capital PR & Communications
Cathy discusses her road to working in VC, hosting the EUVC podcast and why PR in VC is different from any other industry.
On today's podcast, Cathy and Oli talk about;
Cathy's journey to running a PR agency in VC/early stage – via Seedcamp and Technation
Is traditional PR a challenging for for VCs?
Who are VCs trying to impress upon the most? LPs, Founders, Other VCs?
Should VC spend their own PR dime promoting and helping portfolio companies?
Does she see a clear difference between VC PR for companies that are strong 'tech' as opposed to companies that maybe don't have the same opportunity for explosive growth?
Comms mediums – Podcasting – community and feeling like you are in 'Venture' – a unique and odd community
Why does VC have this sort of buy-in? Investment banking doesn't have the same sort of crowd for example?
If you have any questions for Cathy, contact her on LinkedIn!
You can also listen to the Funderbeam Podcast, wherever you listen to Podcasts!
Read Next