insights
January 17, 2023
In the Hot Seat 2023 – Eetu Raudas, CEO and Co-Founder of StyleDoubler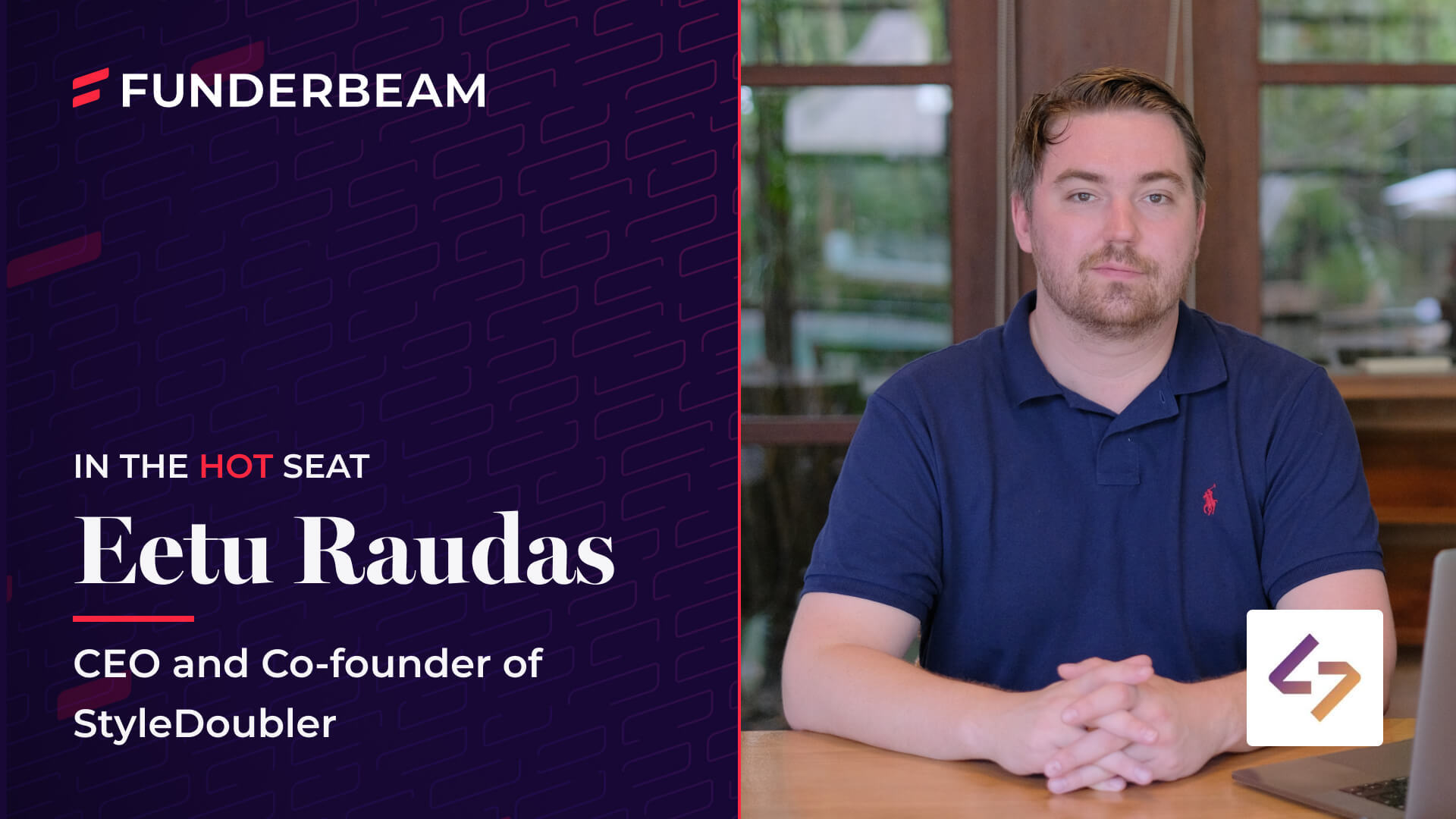 How did the year 2022 turn out for your company?
In 2022, StyleDoubler achieved exceptional growth with a 4.8X increase in revenue, closely aligning with our forecast. Additionally, our creator network expanded 3.2X to reach 50,000 users. We are thrilled to have secured our first multi-million euro agreements with renowned clients, extending into 2023.
What was the main challenge of the year?
The ongoing European crisis posed challenges for our fundraising efforts in 2022, resulting in a slight shortfall of the funds we had anticipated. This will have an impact on our growth rate in 2023. Despite this, we made significant strides in expanding our global team from 23 to 62 members, bringing new challenges such as managing human resources. However, our most pressing challenge remains meeting the surging demand for our solutions and services.
Did the events in the world have a significant impact on your company, and how?
The ongoing crisis initially presented obstacles for hiring in Europe, but towards the end of the year, we observed several companies releasing skilled talent into the market. Despite this, the crisis has not greatly impacted our growth objectives as we primarily operate in Southeast Asia. Markets such as Indonesia, where we have a strong presence, have not been significantly impacted by the financial challenges faced by the EU and US.
Did your company manage to receive the expected results?
As our primary objective for the past three years has been to achieve profitable growth, we are pleased to report that we met our revenue and profitability targets during the year 2022.
What is the outlook of your sector for this year?
It is difficult to give an exact outlook for the influencer marketing industry in 2023 as the industry is constantly evolving and can be influenced by various factors such as new technologies, consumer trends, and global events. However, some trends that are likely to continue or gain momentum in the influencer marketing industry in 2023 include:
Micro-influencers: As influencer marketing becomes more mainstream, companies are likely to increasingly focus on working with "micro-influencers", who have smaller but more engaged audiences, instead of celebrities.
Authenticity: Consumers are becoming more discerning and are looking for authenticity in influencer marketing campaigns. Brands will be looking for influencers who align with their values and have a genuine connection to their products or services.
Authenticity: Social media platforms are working to ensure authenticity by cracking down on fake followers and sponsored content. This will encourage more transparency between brands and influencers.
Integration with e-commerce: Influencer marketing will continue to be integrated with e-commerce as more platforms make it easy for consumers to buy products directly from influencers' posts.
Video content: The trend of video content will continue to grow, and brands will increasingly collaborate with influencers to create engaging video content that resonates with consumers.
Measuring success: There will be more emphasis on data, measurement and transparency in influencer marketing. Brands will be looking for ways to measure the ROI of their influencer marketing campaigns and to track their performance.
What are the goals for 2023 so you would look back on December 31th and say, "it truly went as expected"?
Our goal is to maintain our positive revenue growth trajectory and profitability, while successfully expanding into at least one new market.
What is the main "New Years' promise" for shareholders?
Our main New Year's promise to shareholders is to steadfastly pursue our growth objectives and roadmap. We assure our shareholders that we will remain dedicated to achieving strong performance and delivering value. While we acknowledge that the future brings uncertainty, we are optimistic about the opportunities ahead and will remain committed to executing on our strategic plans, as we have in the past years.
What companies or leaders have been your "personal heroes" this year?
As I have been primarily focused on the development and growth of StyleDoubler, I have not had the opportunity to closely follow the efforts and achievements of other companies or leaders. However, I believe in staying informed about business and industry developments, and I admire and respect those who lead by example and make a positive impact in their respective fields.
What are 3 most used applications on your mobile phone and which one you "couldn't live without"?
Currently, the top three most frequently used applications on my mobile phone are communication apps such as Slack and email, and productivity apps like Google Calendar. The productivity apps are a crucial tool for me as it helps me stay organized and manage my daily tasks. It's an essential component of my workflow that allows me to efficiently plan and prioritize my schedule, keeping me on top of my to-do list.
Read Next