insights
January 23, 2023
In the Hot Seat – Adact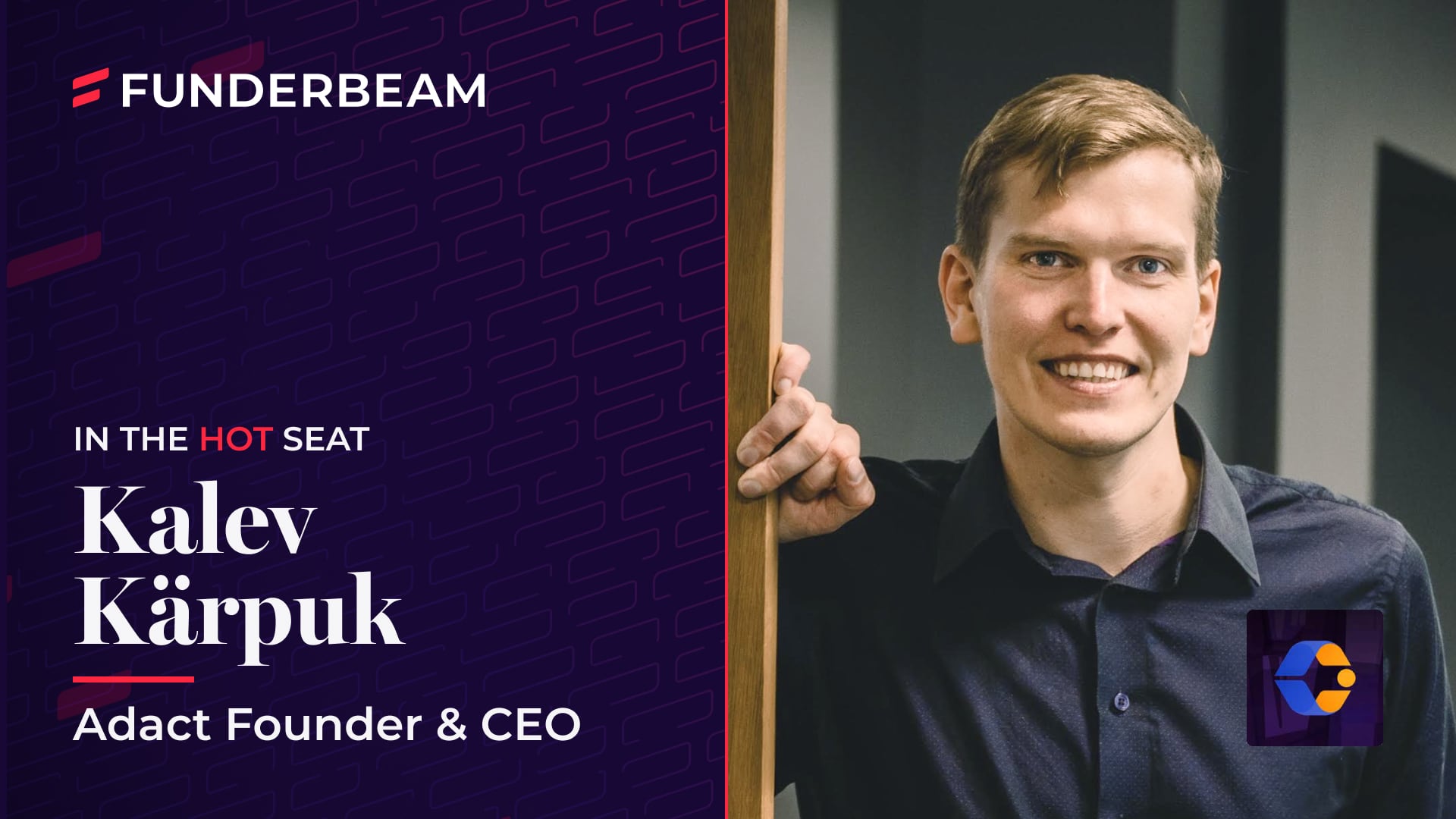 Adact is currently using Funderbeams Private Syndicate solution, but we hope one day, the shares will be available for trading also on the Funderbeam Marketplace.
Adact is the platform to easily build fully branded gamification campaigns for marketing, brand awareness, or employee engagement.
1. How did the year 2022 turn out for your company?
2022 was great for Adact. Our client base became much more international, and we greatly increased the inbound interest. We see a surprisingly high amount of returning clients who refresh their existing or expired licenses while we have increased our prices significantly. Overall we have successfully reached the desired product-market fit to scale further.
2. What was the main challenge of the year?
Getting the correct sales strategy to work and hiring the right salespeople. Relaunching the brand and the website which took almost an entire year.
3. Did the events in the world have a significant impact on your company, and how?
Contrary to most people's beliefs, our business was not affected by any world events. Our existing clients are so used to using Adact that there is little to no sense in stopping. As we enable our customers to create highly engaging solutions with a lower cost in time and money, our solution helps them stay relevant even when budgets are lower.
4. Did your company manage to receive the expected results?
Of course, we always strive for higher results, but at the same time, due to higher-than-expected revenue, our bridge round runway has increased from an expected 12 months to approximately 20 months. We hoped the sheer number of clients would be higher, but we still see the interest gradually increasing towards Adact.
5. What is the outlook of your sector for this year?
Our customers are getting more and more educated on using interactive solutions and are increasingly searching for platforms that enable that. The standard "like and share" campaign types are getting less and less popular, which gives the signal that Adact will be even more relevant in 2023.
6. What are the goals for 2023 so you would look back on December 31st and say, "it truly went as expected"?
To triple our current ARR
Raise a new round of investment.
To achieve at least 80% of license renewal rates.
For at least 70% of the clients to come from inbound, thanks to our SEO and content marketing efforts.
7. What is the main "New Years' promise" for shareholders?
Adact will never spend our resources and investors' money carelessly.
We are always more focused on controlled growth over playing the lottery by investing all of our resources into one basket.
2023 will be better in all metrics across the board.
Our PR and Marketing efforts will significantly improve.
8. What companies or leaders have been your "personal heroes" this year?
My heroes are those who may be struggling but are valiantly fighting. I'm most excited for those who fight their way out of difficult situations. For example, Kristjan Kangro with Change, Alex Koha from Promoty and the entire team of UpSteam.
9. What are the 3 most used applications on your mobile phone, and which one you "couldn't live without"?
Not to mention all the obvious (Facebook, Instagram, GoogleMaps, Gmail, chrome, etc.) I'd go with:
Youtube – couldn't live without it.
Bolt
Lightyear
Read Next