insights
December 29, 2020
Investor insights from Lead Investor- Paul Putz from Danube Angels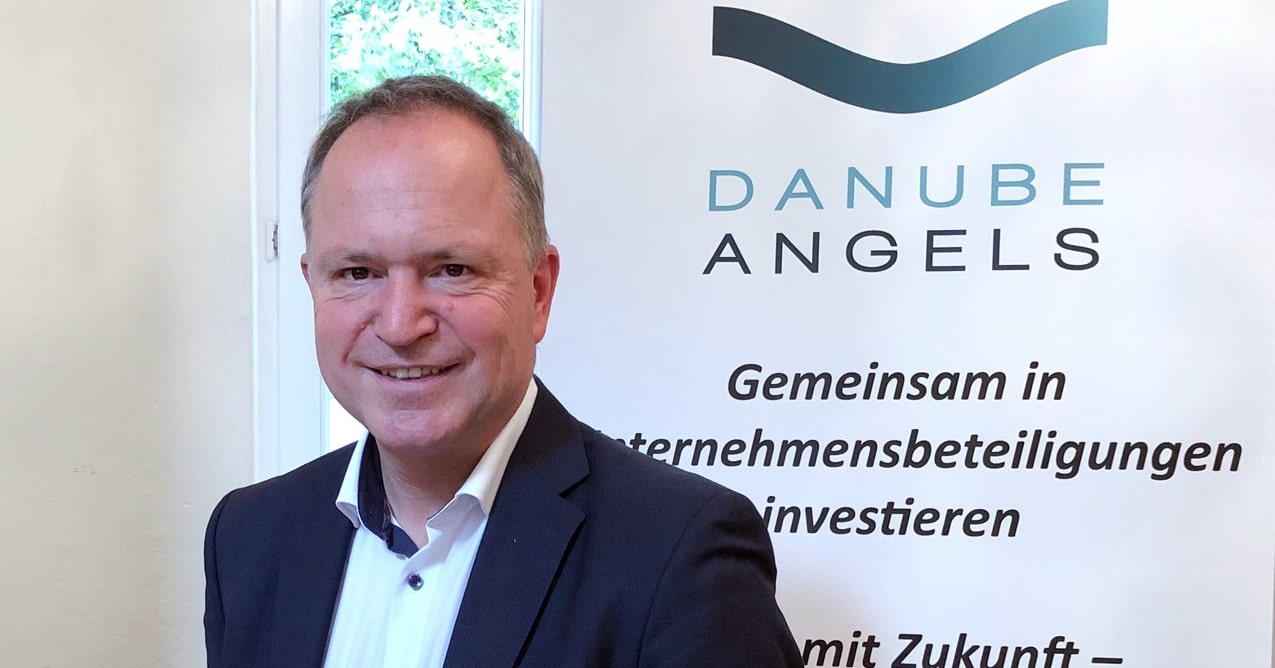 We were excited to ask some questions from, Mr. Paul Putz who boasts over 30 years of experience in Investment Banking in Emerging Europe and has been financing fast-growing companies through his position as Managing Partner of Danube Angels GmbH.
Danube Angels Treuhand is a trusted subsidiary of the Austrian crowd-investing platform and angel network Danube Angels. Danube Angels offer investors to participate in interesting growth companies and business development activities for companies, which want to expand to the DACH-region, Czech Republic, or Slovakia.
As an early-stage investor, what questions do you always ask when looking at a business and its management team?
In addition to the usual questions that everyone probably asks, such as team, scalability, market size, etc., we also always check whether we as Danube Angels can offer concrete support in business development.
What is the biggest lesson you have learned in investing in early-stage companies?
Revenues always come later than planned, but the costs are there on time.
Are you sector agnostic when it comes to making investments as long as they meet your criteria?
Yes, we are sector agnostic and interested in getting access to a wide variety of growth companies — offering our investors the means for a broad diversification within the asset class.
What is the tipping point to you when you decide in favor of investing?
We also always ask ourselves whether we want to work well with the founders for probably many years.
Can you tell us about some of your favourite companies in your portfolio?
We work with all financed companies on an ongoing basis and in a very professional manner. The developments are of course very different, but all companies have coped well with this challenging year. The latest addition to our portfolio, Fintune, which is currently campaigning on Funderbeam, is very promising and we look forward to the journey together
What areas do you think will present the most opportunity for early-stage investors over the next 18–24 months?
We see very interesting companies in green economy, health and education. Enterprise software also still seems to offer many opportunities, even though this trend has been going on for a long time.
Where are you seeing the most exciting early stage opportunities? What are the 'ones to watch'/ most currently underrated?
We assume that there will also be many follow-up rounds in 2021. For investors, this is a good opportunity to invest in business models that have already proven the need for their products through many customers. Not all of them will be available on platforms like ours, but opportunities certainly exist.
What are your fears as an investor?
Fear is certainly not a good advisor when investing. It is important to do your homework before investing and to pay attention to diversification. It seems like an empty phrase, but the most important thing is never to invest amounts that could endanger your own liquidity.
A book to read or a blog or podcast to follow
Digilogue by Anders Sorman-Nilsson — a must read for everyone interested in how to shape your client relationships for the future.
How did you discover Funderbeam?
Two former colleagues from my time in the stock market introduced Funderbeam to me. The founder Kaidi Ruusalepp had similar experiences and that is how we got in touch.
What is Funderbeam to you?
As a private investor, I have access to a diversification of my portfolio and the secondary market, in particular, impresses me as a convinced stock market person. For Danube Angels, Funderbeam is a professional partner with whom many interesting projects could arise.
Questions from Kaidi Ruusalepp, Funderbeam CEO and founder.
1. If you could be a founder/CEO of any company in the world, what would this be and why?
I have already founded and currently run several companies. Each one has great prospects and I am looking forward to the next years.
2. Would you like to win the Nobel prize, Oscar or Olympic gold medal? Why?
I am a typical generalist in my private and professional life, so I probably lack the depth to win a Nobel Prize. Sport is important to me, but it will certainly not be enough for an Olympic medal. So I choose the Oscar nomination — as a semi-professional singer, I am used to being on stages and singing in front of an audience 🙂
3. If there's 1 question in the world where the universe provides you the correct answer, then what would this question be?
Probably the oldest question in human history — but as far as I know, not yet answered: Where do we come from? Who are we? Where are we going?
Have a look into Funderbeam Facebook & LinkedIn.
Investing in early-stage and growth companies puts your capital at risk. Please read our Risk Disclosure Statement.
The information appearing in this blog post is approved as a financial promotion by Funderbeam Markets Limited (authorised and regulated by the Financial Conduct Authority under FRN 794918). Complete and comprehensive information about an investment opportunity is only available to the investors who have been approved by a Funderbeam group entity. Funderbeam does not provide investment advice or any recommendation to invest. The investment opportunity should not be considered as an offer to the public and is not directed at or offered to anyone located in a jurisdiction where it is unlawful to do so.
Read Next