insights
February 14, 2022
In the Hot Seat : Aleks Koha – Promoty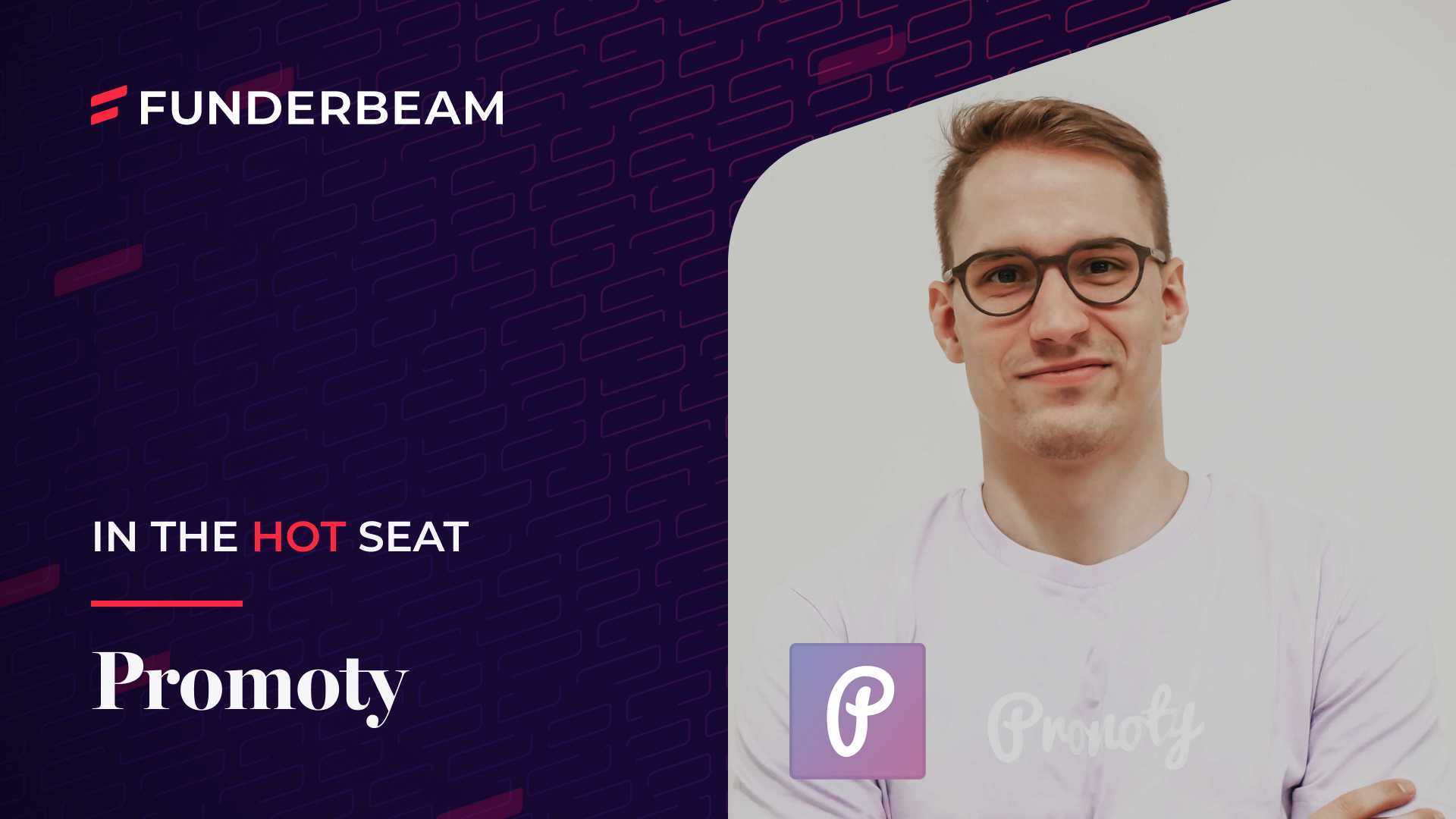 In the Hot Seat today, we talk to Aleks Koha, CEO and Founder of Promoty, an influencer marketing platform for meaningful connections.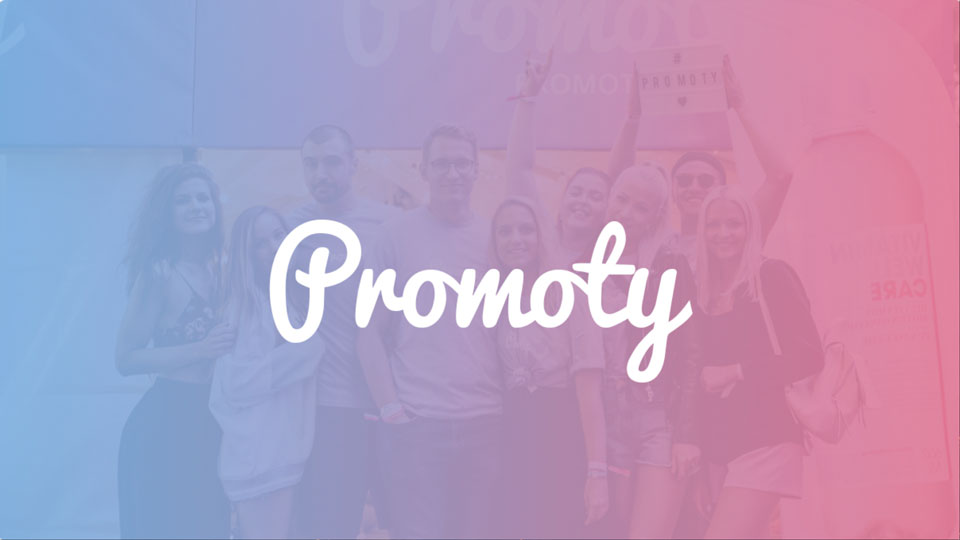 Tell us in three sentences what is your company and what is the product?
Promoty is a platform that helps brands and agencies to save time on influencer marketing.
Marketers can find the right influencers by filtering our global database of influencers – or by setting up a campaign to find creators who already love the brand. Besides that, they can use Promoty to manage all of their influencers, collaborations, campaign statistics, and payouts in one place.
Tell us how 2021 was for Promoty, what were your key challenges?
In early 2021, we launched the upgraded version of the Promoty platform, together with the iOS and Android apps. After that, we've invested a lot of resources in fixing the bugs and improving the platform. Now we finally feel the product is mature enough to become a mainstream influencer marketing tool.
After the founding round in March, we've invested time hiring world-class people. Successfully.
With the new Head of Sales, we've also heavily improved our sales processes and volumes which helps us get bigger customers constantly.
What are your main key goals for Promoty in 2022?
We recently launched the influencer database search (Influencer Discovery) – a feature that has been requested from us the most. In early 2022, we need to put all of our sales and marketing efforts into getting the word out.
Soon, we're also adding the TikTok and YouTube integrations and some smaller features that our customers have requested.
With Influencer Discovery, we're slowly transitioning to a subscription model to have more stable revenue growth. This is definitely something we will be working on in 2022.
Business-wise, we're planning to strengthen our position in the existing markets (Baltics, Scandinavian countries, and the Netherlands), increase our revenue and eventually, become a regional leader.
What is the outlook for the Influencer Marketing Sector in the coming year? / Are there any key trends in the Influencer Marketing sector you think are important to Promoty?
Very good! Influencer marketing is still a growing trend: in 2021, influencer marketing spending grew 42% to $13.8B. In 2022, it's estimated to grow to $15B.
This year, we can expect to see a growth of TikTok collaborations. The usage of TikTok is growing heavily, and it has also created a new pool of young creators with a strong bond with their audience.
As the average social media user engages with an average of 6.6 different social media platforms, cross-channel campaigns are becoming unavoidable for brands.
With the bigger volumes comes better knowledge. Instead of random marketing bursts, brands are turning into more strategic long-term collaborations.
Also, more effort is put into choosing the influencers. This is one of the reasons why the usage of influencer marketing platforms is growing: platforms like Promoty provide influencers' audience demographics and campaign statistics directly from the social media platform.
Who are the main shareholders and management of the company and any plans for future hires or positions?
Besides me, our management consists of Leonardo Romanello as Co-Founder and CTO, Marelle Ellen as CMO, and Anni Rahula as Head of Campaign Success. Last year, we also hired ex-google Guy Littlejohn as a Head of Sales and Tugba Ucar as Head of Product.
This year, we are not planning any hires for management positions.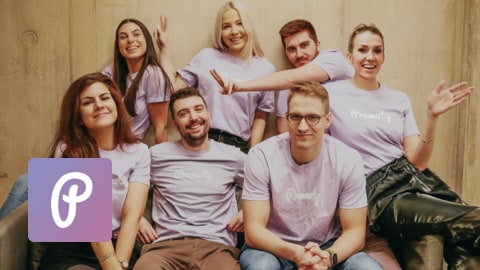 Can you profile or paint a picture of a typical customer of Promoty?
Our best customer is a medium-sized business that has done influencer marketing before. Most of our customers are retail, fashion, food (delivery), entertainment, or lifestyle brands.
There is a common misconception that influencer marketing is suitable for fashion and makeup brands only. In reality, it might bring great results to all the brands whose target audience is on Instagram – or any other social media platform where influencers are.
What is your key message to customers and how do you get that information to them?
Our main message to brands and agencies is to use Promoty to save time and resources on influencer marketing, instead of doing everything manually.
Marketing-wise, we run search ads and content marketing to be visible on Google. Additionally, we are active on social media, do PR, and host webinars about influencer marketing. Of course, we also reach out to brands who might benefit from our tools.
With the influencers, we're trying to educate them on creating better content for the brands – and also encourage them to build their own businesses instead of relying on sponsored posts only. For influencer community building, we mostly use Instagram.
Also, we have a referral program that encourages influencers to invite other influencers to Promoty.
What would you say are the biggest challenges ahead for Promoty?
This year, our focus is on building a world-class product that would also be able to compete in the bigger markets. With a better product, we will be able to engage more big customers and eventually, reach our revenue goals.
We're also excited about transitioning to a subscription model as it will create a much more stable revenue stream for us.
And what area/geography/sector presents the biggest opportunity for Promoty?
We definitely have unused potential in the Scandinavian region and the Netherlands.
Additionally, we've had some interest from Germany and other Western European countries. As many bigger brands have regional Marketing Managers and marketing budgets, it makes sense to keep expanding within Europe.
However, we don't preclude expanding to the East or emerging markets if a good chance appears.
If you could give Investors just 3 words to describe the future of Promoty, what would they be?
Creating meaningful connections.
In Funderbeam's tech-powered marketplace, anyone can buy and sell investments in ambitious companies, whilst founders can raise capital without borders.
Please click here to see companies currently raising funds with Funderbeam.
Companies currently trading on the Funderbeam Marketplace – a secondary market for private companies.
Looking to raise funds for your business? Let us help you.
* Capital at Risk
Read Next