In the Hot Seat: Bikeep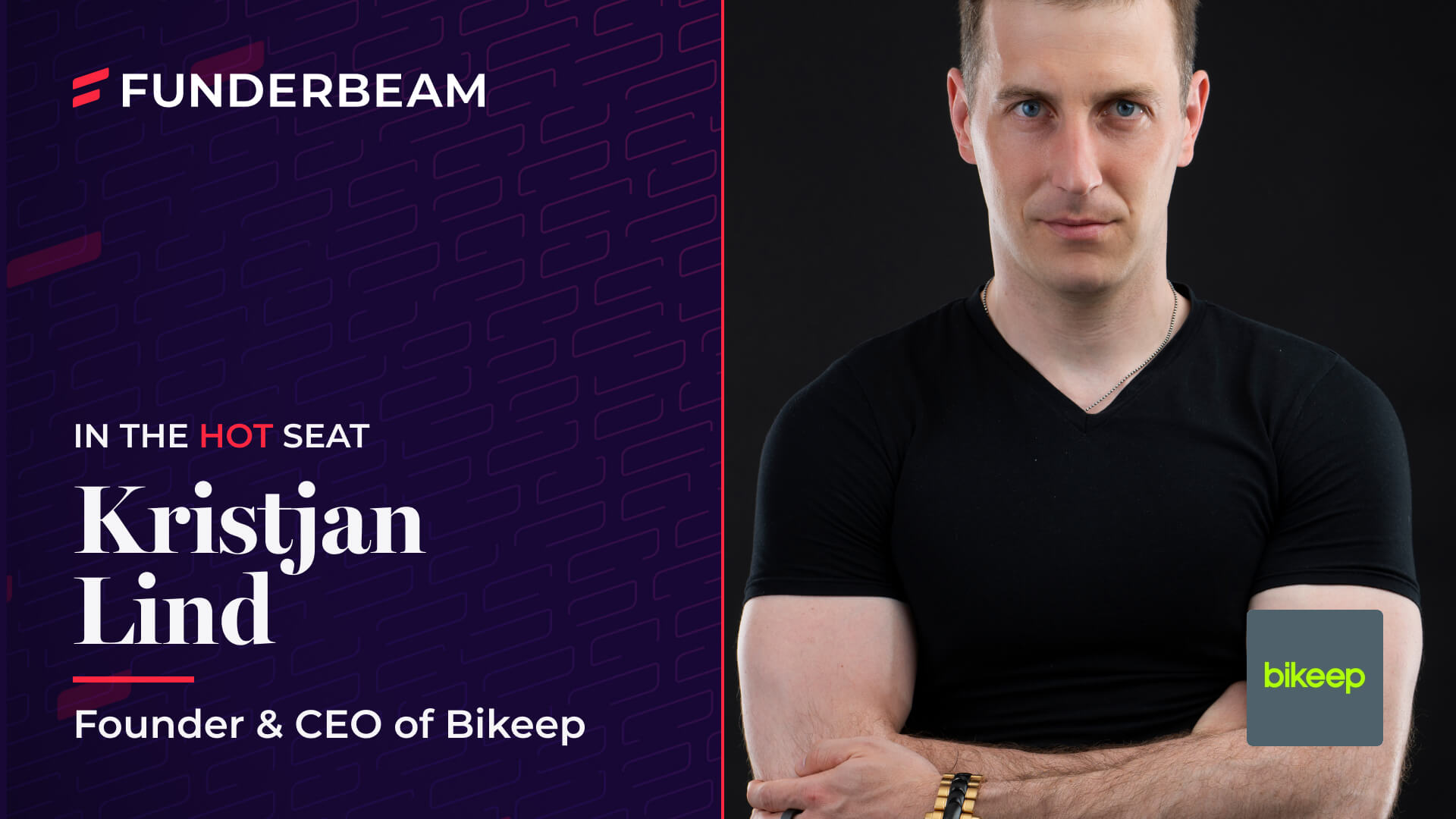 Bikeep provides parking, charging and locking solutions for micro-mobility vehicles. We put Founder and CEO of Bikeep Kristjan Lind in the Hot Seat. 
Tell us in a few sentences about your company and the product.
Bikeep enables urban developers to offer a magical micro-mobility parking experience for higher customer satisfaction.
We do this by providing IoT systems and hardware/software products for micro-mobility parking and re-charging.
How was 2021 for Bikeep? What were your key challenges?
Our key challenges were tied to growth – initially in onboarding new capital to fund growth and then in onboarding new team members and organising the company's daily activities in a significantly larger team. 
We started the year with around 13-14 team members and ended with 26. The crucial factor has been the fact that we are no longer a company that can communicate internally just by seeing and talking to one another in the office – we need to build our operations and processes while maintaining agility.
What are your main goals in 2022?
As we are currently moving towards a business model where we operate only through distributors/resellers who represent Bikeep's products & services in their local areas, we need to build a standardised product and supporting operations so that we can enable our partners' success while making this a repetitive process for Bikeep.
What is the outlook for your sector in the coming year?
McKinsey predicts huge growth for the micro-mobility sector this decade, with market size to grow from less than 10B to more than 500B. We are seeing all cities globally talking about more sustainable transit methods and building more liveable environments for their citizens. Many are starting to make the first significant moves – the entire city centre of Paris will be car free by 2024. At the same time, bicycle sales are booming and it is predicted that by 2030, two bikes will be sold for every car in Europe. All this inevitably means that our cities will change and they need to provide parking solutions for all of these micro-mobility vehicles.
Are there any key trends in this sector you think are important to Bikeep?
15-minute city (https://www.15minutecity.com/) – building a more liveable and more sustainable environment for our cities. This is an inevitable turn towards fewer personal cars and way more micro-mobility. Paris is at the forefront, but many are following.
Who are the main shareholders and management of the company and are there any plans for future hires or positions?
Thanks to the fact that we have done our fundraising through Funderbeam, the initial founders are still in control of the company and there is no institution or unseen organisation behind the scenes. The team actively working on building the company is also the one making strategic and managerial decisions.
Can you profile or paint a picture of a typical customer of Bikeep?
One phrase to describe our typical customer is a "modern urban developer" – someone looking to enable more micro-mobility use and interested in providing an exceptional experience.
In more detail, they are often municipal transit systems, city governments or commercial real estate developers looking to enable micro-mobility use, allowing more people to arrive at their location.
What is your key message to customers and how do you convey that information to them?
The key message is micro-mobility facilitation through smart infrastructure. However, we are in a sector where one customer account can purchase in the millions, so the deals are quite complex. It usually takes several meetings and we really have to learn the customer's situation and goals in order to be a consulting partner and not just sell some products.
What would you say the biggest challenges are for Bikeep going forwards?
To endure the long cycles for decision-making and purchasing in our sector. Some investments we are making today will pay off in two to three years – a lot longer than our fundraising cycle that would allow us to demonstrate to investors what we achieved in one cycle.
What area/geography/sector presents the biggest opportunity for Bikeep?
Geographically, North America – it is one quite similar legal system and cities like to copy one another. Europe is more fractured and everyone thinks that what works in a neighbouring country won't work in mine because we are so different.
If you could leave investors with just three words to describe the future of Bikeep, what would they be?
I'll give you three phrases: sustainable growth; global impact; and building liveable environments.
How could Funderbeam investors help you?
One big thing: Use a bike as your everyday means of transportation. It's good for you (health impact), good for your city (economic impact) and saves the planet (stopping climate change).
Read Next