Miret – Changing the future of footwear with bio-based sneakers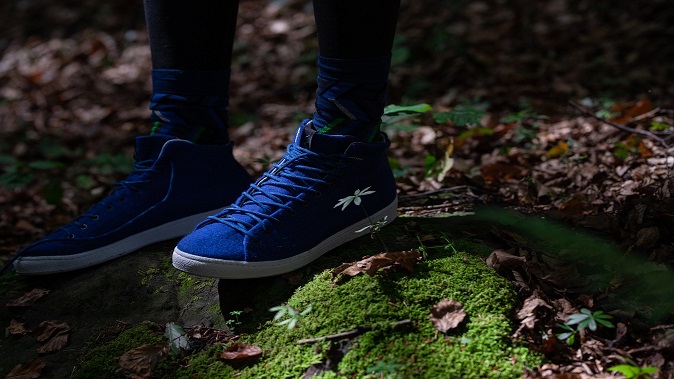 MIRET is developing environmentally advanced footwear that is designed to have the lowest possible impact on the environment.
Their bio-based sneakers are an alternative to highly unsustainable products, without compromising on design, durability, or comfort.
Miret's mission is to raise awareness of the negative ecological impact of the footwear industry and empower people to choose sustainability.
The Global Footwear Market
In 2020, the global market for footwear was around US$ 365 billion, which is expected to grow to US$ 530 billion by 2027. The global sustainable footwear market is expected to grow to US$ 11.8 billion by 2027, with an aggregated annual growth rate of 5.8% from 2020 to 2027.
The target group for MIRET are millennials and the Z-generation, who we believe are willing to spend more on sustainable products.
Footwear is the second most important fashion segment within the retail business, just behind apparel.
According to the "Forecast World Fashion Industry 2019 study" conducted by Lineapelle Economic Department, the Z Generation made up for 40% of world consumption in 2020.
66% of Millennials and the Z Generation are willing to pay more for sustainable products.
90% of the Z Generation believe that companies have the responsibility to tackle social and environmental issues, while over half of millennials already declare to look for information about sustainability of companies and products before buying.
Miret's primary market consists of ecologically conscious individuals of middle and high income. Targeted customers actively buy online. Our primary target market is the EU, and the secondary markets are North America and Asia-Pacific. Exports to foreign markets already make up for more than 65% of our sales.
The Miret target markets primarily focuses on customers with a high level of ecological awareness, coupled with a high disposable income.
An overview of the footwear industry and sustainability
24 billion pairs of shoes were made just in 2019. Made mostly from oil derivatives and leather, shoes have a detrimental effect on the environment.
Here are some the facts about the environmental impact of the footwear industry:
How Miret hopes to provide a solution
MIRET aims to reduce the negative eco-impact of the footwear industry by offering a viable, aesthetically pleasing, and cost-efficient alternative to sneakers made from oil derivatives or leather. Through our product, we satisfy the needs of people who look for shoes that fit their green lifestyle without compromising for style or comfort.
Developed with new technologies and modern bio-based materials (as shown in the diagram above), our sneakers substitute the classical approach, and we believe outperform in comfort.
Through the MIRET project, we are tackling UN Sustainable Development goal 12 (Ensure sustainable consumption and production patterns), goal 13 (Take urgent action to combat climate change and its impacts), and goal 14 (Conserve and sustainably use the oceans, seas and marine resources for sustainable development). We use DPD for all our logistics who has a CO2 neutral delivery policy across Europe.
Why Miret is raising investment on Funderbeam
They are raising between €400,000 and €560,000 to achieve scaling through growing the direct-to-consumer and business-to-business sales.
In 2022 we plan to accomplish the following:
Finish development of MIRET's women's specific eco sneakers and MIRET's bio-based summer sandals and bring them to the market
Introduce customisable sneakers (eco printing on fabric) and realise at least two B2B collaboration projects with this product
From February to April, we plan to do the first production run of 5 000 pairs of sneakers for the Spring-summer 2022 selling season
MIRET is accepted into a subsidised pilot program by Oeko-tex, and we plan to finish the certification program by February 2022. We are in the process of a CO2 footprint and lifecycle analysis and gaining the OK biobased certification, both planned to be finished by April 2022
MIRET was accepted into the Avocado store (a sustainability fashion marketplace, targeting consumers in the DACH region)
Capital at risk
Read Next