In the Hot Seat – FitSphere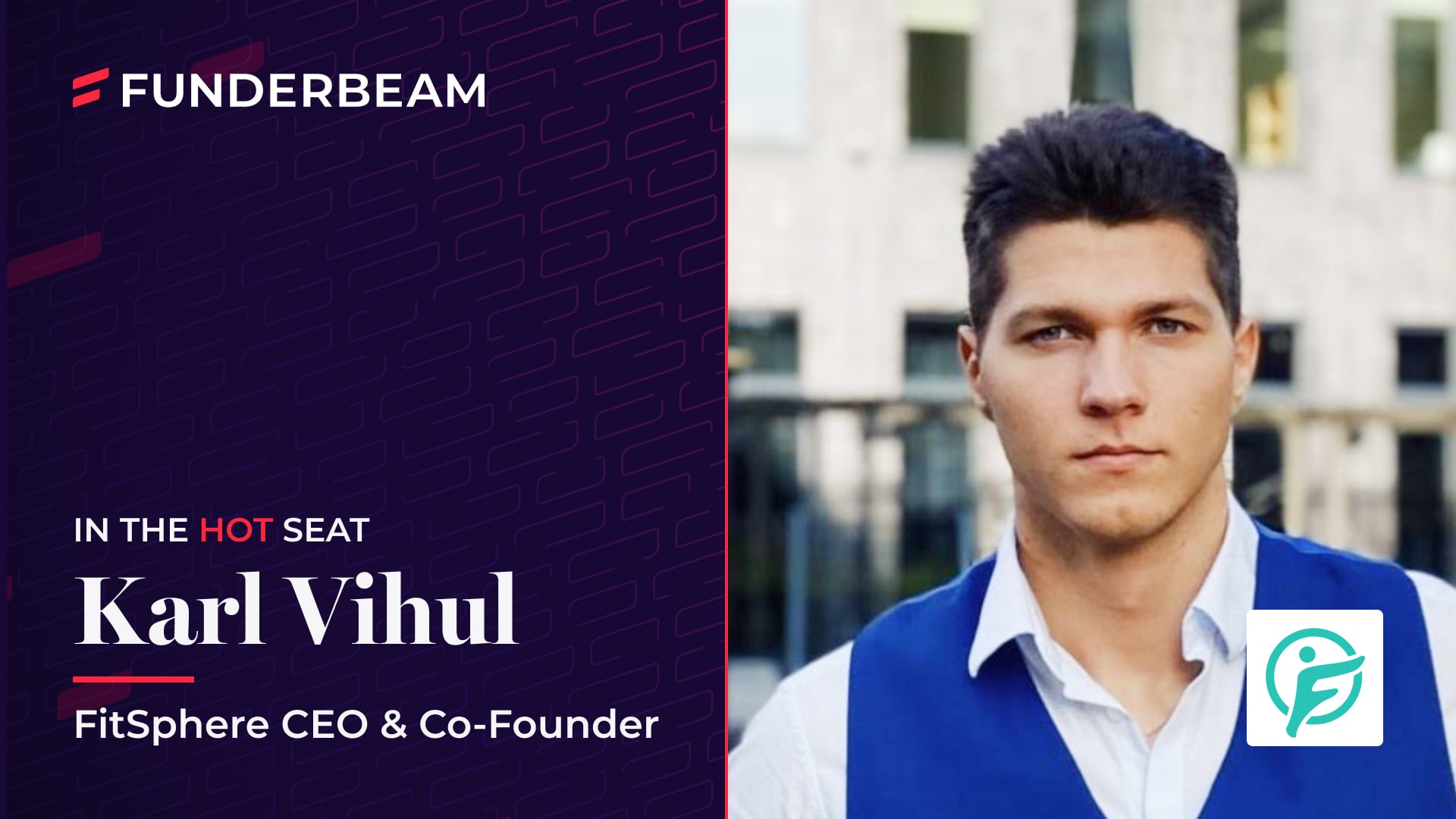 FitSphere CEO and co-founder Karl Vihul takes our hot seat for a look back at 2022 and plans and outlook for 2023.
1. How did the year 2022 turn out for your company?
Considering that it was a rough year for nearly everybody, we did well. Although we had some unexpected challenges, we came through these, and it definitely made FitSphere much stronger as a team and product.
2. What was the main challenge of the year?
As we were in the progress of learning about our customers and their needs, upon which to improve our product and services, we had to adapt to what was happening in the world. Uncertain times, of course, forced our existing and new potential customers to think and act differently than usual. We had to react quickly to provide the value they were looking for at that time, but on the other hand, we had to keep our focus and consider what we wanted to be in the long run.
3. Did the events in the world have a significant impact on your company, and how?
We most definitely felt the impact, but it didn't change our DNA nor the bigger picture. It was more difficult to approach new potential B2B clients as companies were often looking for safe and previously tested solutions to keep their heads above the water. We're bringing innovation and new opportunities to the table, which a lot of encouragement must accompany at such times.
4. Did your company manage to achieve the expected results?
Slightly less than that, but I'm sure that, what we had to go through, taught us so much more, from which we will benefit greatly in these and coming years.
5. What is the outlook of your sector for this year?
We are in an interesting self-created sector. At first, everyone always wanted to put us in the sector related to sports and health. This is good because 2023 is the year of movement "Liikumisaasta" in Estonia, and the opportunities are just right around the corner. We rather place ourselves in the advertising market sector, where ESG and sustainability are the most important keywords. These are very strong trends that we are going along.
6. What are the goals for 2023 so you would look back on December 31st and say, "it truly went as expected"?
In 2023, we want to reach a six-digit number for app installations. We have been chasing it for a long time, and we will definitely exceed it this year. Expanding to foreign markets is definitely a big focus this year, and we will do our best to remember the old year with the international team on December 31st. In 2023, we will start optimising our numbers. We are completely in the business of numbers, and this year we will take their tracking very seriously. On December 31st, I hope to be proud to listen to what the numbers are "saying".
7. What is the main "New Year's promise" for shareholders?
FitSphere goes to the first foreign markets. We were very busy with service packaging in the second half of last year. I believe that we got a new breath with it, and the results of the first months of the year speak for themselves. An even more professional team, nicely packaged service, and the market trend will take FitSphere to a whole new level this year and with it to foreign markets.
8. What companies or leaders have been your "personal heroes" this year?
I have to admit that I don't have a personal favorite that I always follow. Due to what is going on in the world today, I naturally sympathize with many people who are working in the public sector, but in business, I can't single out one particular favourite.
9. What are the three most used applications on your phone, and which one you "couldn't live without"?
First, of course, FitSphere. An app that keeps me physically active and motivated.
Secondly, Spotify – music is undeniably a big part of my life, and it helps keep me focused, calm, and energetic. Third, definitely Messenger. Today's communication has mainly shifted to Messenger, which has made communication very, very much faster.
Read Next