insights
September 7, 2022
Nine thoughts from investors: what to expect from investment trends in VC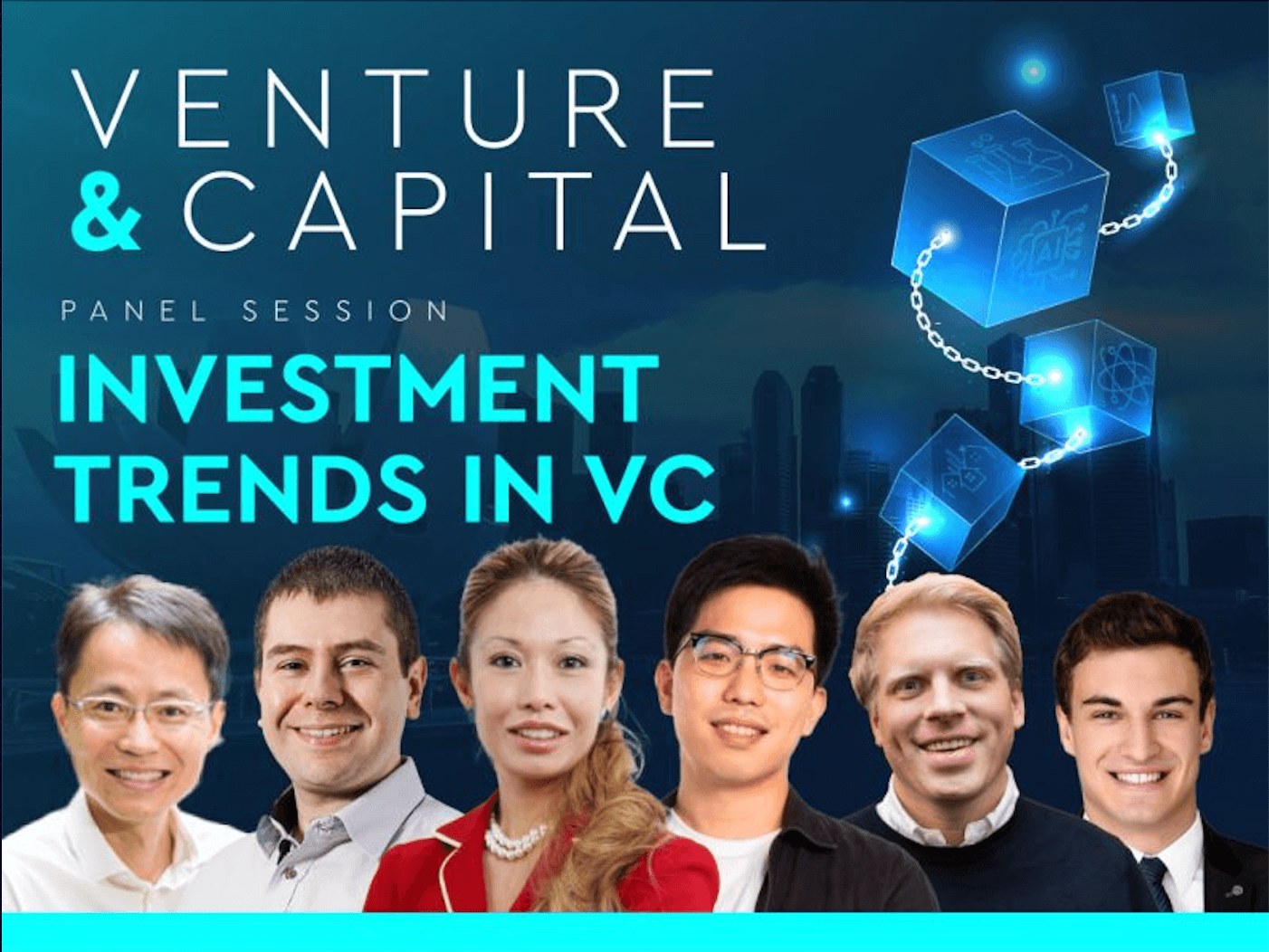 Thank you, Wholesale Investor, for inviting our CEO of Funderbeam Exchange Jacqueline Yee to moderate Venture & Capital 2022 Conferences "Investment Trends in VC "panel in Singapore. 
The panel got straight to the point, and panellists could give their views and opinion on investment trends this year and bring out differences from last year.
Here are some takeaways from the panellists:
Tobias Bauer 托比亚斯 from Blockchain Founders Fund :
Many funds wanted to invest in blockchain and crypto, especially during this year. Now when the prices have gone down, a lot of investors have left.
We have seen great adoption to current conditions. Now when it's a downturn, it's time to get in again as valuations have been normalizing, and it is easier to get access to great deals.
Jeff Lin from iGlobe Partners :
Probably more investors will listen to startups with solutions addressing future of humankind food supply or sustainability issues.
As a VC, you can always focus on those opportunities which can help to solve the real problems addressing the very basic human needs.
Magnus Grimeland from Antler:
Now is the time to invest in great early-stage teams – that has been a good strategy in the volatile market.
Ensure that you are looking closer at what you're investing in – in private markets, valuations take a bit of time to adjust. Are you investing in the valuation that the market believes was the right valuation in 2021, or did you invest in the correct evaluation?
Samuel Chong, CFA from TNB AURA:
Due to the current global macro climate, there has been a shift in sentiments among investors: appetite is shifting from "growth at all cost business models" to more sustainable business models
Joseph Mocanu from Verge HealthTech Fund:
One overall theme we've learned this year: we don't know how to measure risk. We can think about what the stressors are out there and how is your portfolio going to respond to them and what are the different scenarios.
Maybe there are going to be other sources of capital outside of VC to fill the gap. I'm starting to see the counter-cyclical investors like "oil wealth" and "commodity boom" investors getting interested in the venture space.
Watch the recording : https://youtu.be/Sr93pIvKRxE?t=26714
Powered by Wholesale Investor
Read Next