In the Hot Seat – Promoty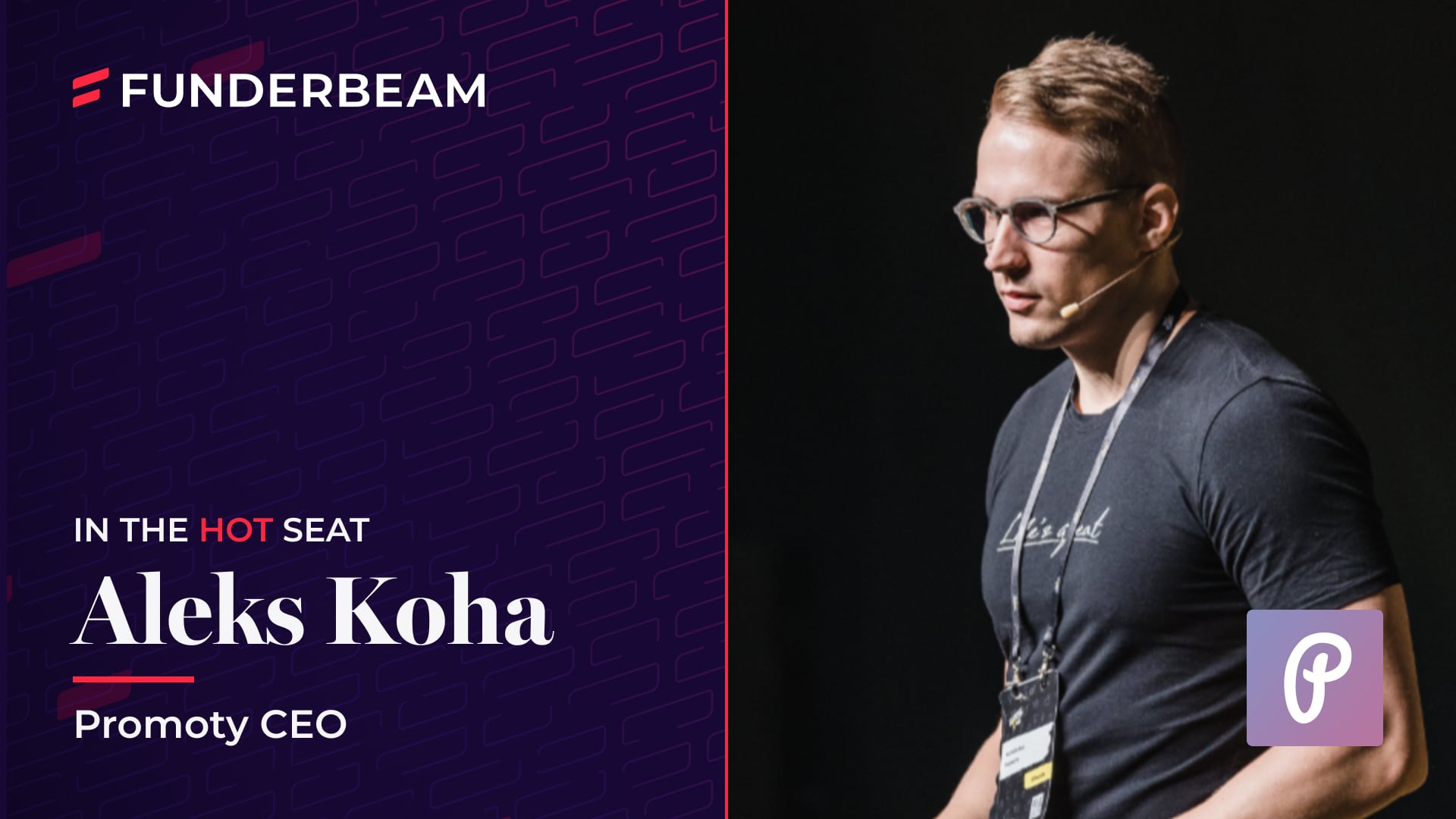 Thank you for taking our HotSeat, CEO of Promoty, Aleks Koha.
How did the year 2022 turn out for your company?
2022 was full of challenges, we reached the peak of our marketplace model and realised it would not scale. Gradually based on the customers' pain points, we reshaped our product and 'pivoted'. It was quite challenging to pivot like this at the end of the runway, but looking back now, it was the right choice.
What was the main challenge of the year?
The pivot itself, we went from an influencer marketing marketplace to an influencer marketing CRM. Raising the bridge round was also difficult as it took place during summer when it's notoriously hard to reach investors. However, we managed to close our minimum goal, and that was enough to build, launch and take the pivoted solution to market.
Today we are already at over 6000€ MRR with the new solution, and all signs show that this business model is sustainable and scalable.
Did the events in the world have a significant impact on your company, and how?
Luckily not as much as in some other sectors, it stayed relatively stable.
Did your company manage to receive the expected results?
We initially set our expectations without knowing we had to pivot. But we did, and the results regarding our new hypothesis and pivot were what we expected. We actually didn't expect it to go so well so quickly, but making countless user tests and monitoring customer behaviour in development really gave us a good boost as we stuck the nail on their pain point – which is influencer relationship management.
What is the outlook for your sector for this year?
Influencer marketing will keep growing at a good pace, the market will keep maturing, and more experts will enter the market. We've measured over 70 000 new jobs created in only the span of half a year in the world in this sector, so definitely it's going to pick up the pace even more.
What are the goals for 2023 so you would look back on December 31st and say, "It truly went as expected"?
Break-even, so we're out of the valley of death and already close to it! Secondly, reliable tests of our growth model, meaning we would be scale ready, we will then re-invest our profits to grow further, and we definitely plan another growth round in the future, but we're not sure if that will be within 2023.
What is the main "New Year's Promise" for shareholders?
Turning the business around with the influencer CRM and so far, it seems we're on course with that promise.
What companies or leaders have been your "personal heroes" this year?
Honestly, I've been too deep in the building cycle, so I haven't had too much time to follow anyone deeply. But a shout-out to the Yaga.ee gang, they've had some pretty inspiring growth and execution.
What are the 3 most used applications on your mobile phone, and which one you "couldn't live without"?
Hah, what a question! I'll leave out the default ones like Spotify, Waze, Gmail, Slack and other messaging apps. The top 1 is Reddit, that's probably my most used social media, MyFitnessPal and Google Keep – I make a lot of notes every day on all kinds of thoughts and couldn't live without it.
Read Next