In the Hot Seat – Make IT Easy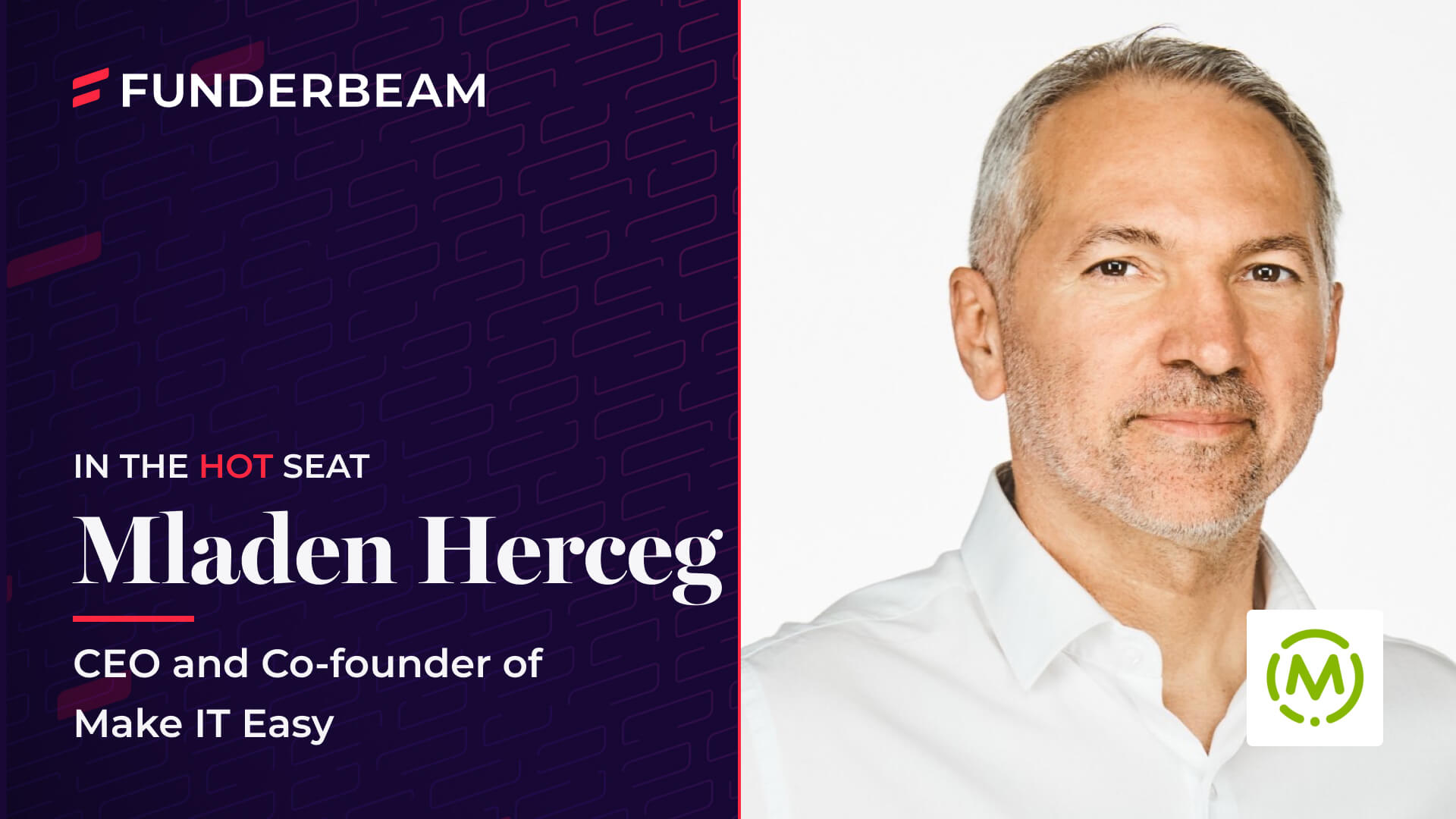 Make IT Easy is an automotive software company based in Zagreb, Croatia, established in 2019. Their specialized software product is branded as "mobilityONE". We put CEO and Co-founder Mladen Herceg in the Hot Seat.
Tell us in a few sentences about your company and the product?
Make IT Easy is a software development startup team of 15 experts in automotive, vehicle fleets, finance, telecommunications, software product development, standardization, and consulting, who have been working dedicatedly for two years on an entirely new solution that follows global trends in vehicle usage.
We have been in the vehicle and fleet business for over 20 years, successfully serving clients from international companies in various industries to SMEs and public institutions.
In doing so, we noticed a lack of appropriate software tools for managing fleets, including all related activities and costs arising from their use, and the possibility to report and analyze key performance indicators (KPIs).
Therefore, following the positive principles of entrepreneurship, we started working on the mobilityONE project – a SaaS (Software as a Service) platform for mobile asset management, because significant changes are taking place in the field of mobility right now.
How was 2021 for mobilityONE? What were your key challenges?
2021 was a challenging but prosperous year for us. We launched successful cooperation with the Raiffeisen banking group, implemented a European Union grant, executed a Funderbeam investment campaign, which we then used to start building SaaS mobilityONE, and gathered a strong team for a successful move into the global market.
What are your key goals for mobilityONE in 2022?
As our goal is a global presence, which we are starting through the EU and the US, a funding round of 1.5 million euros was opened to support our goals.
What is the outlook for the mobility sector in the coming year?
Corporate customers strive for digitalization, operational excellence, and more efficient business. On the other hand, mobility is changing globally. There are various initiatives to share vehicles and incorporate new solutions that improve people's mobility and fleet efficiency. This is where mobilityONE fits in 100%. Its functionalities save management time, significantly cut the costs of managing user fleets, and reduce CO2 emissions.
Are there any key trends in your sector essential to mobilityONE?
As I mentioned, car sharing, subscription models of vehicle use, carbon footprint reduction, reduction of operating costs, and operational excellence.
Who are the company's principal shareholders and management, and are there plans for future hires or positions?
Principal shareholders and management board members are Mladen Herceg, Damir Skrtic, and Marko Stojakovic, all coming from Corporate companies with a global presence. It's important to know that the advisers to the project are people with great business success and come from various industries from IT, telecommunications, and the automotive sector.
Can you profile a typical customer of mobilityONE?
Our ideal clients are large corporations and other organizations with large vehicle fleets. In addition to corporate clients, we also see smart cities as our potential clients since they need efficient tools to manage their mobile assets. There is an incredible amount of possibilities for savings there.
What is your key message to customers, and how do you convey that information?
More trips with fewer cars. Lower Co2 emissions. Lower fleet management cost. Less time invested in efficient management. These are our key messages. Of course, we continually talk with our clients and analyze their business issues. We figured out the challenges are always similar, and that's where we step in. We are problem solvers.
What would you say the most significant challenges are for mobilityONE going forwards?
Quality partners that enrich our product, a good sales organization that generates new clients. With that in place, we can continue our fast growth.
What area/ geography presents the most significant opportunity? 
Opportunities are all around us. We come from Croatia, a small country in the European Union, so we started in Europe first. But we already have associates in the USA. Our goal is to expand to the rest of the global market immediately after the EU and USA, around 2024.
If you could leave investors with just three words to describe the future of mobilityONE, what would they be?
Leading fleet management!
How can Funderbeam investors help you?
We have recognized Funderbeam as a community of investors and partners from 130 countries around the world who helped us in the first investment campaign to collect needed funds and place mobilityONE on the global market. Our current investment campaign is another excellent opportunity for small investors to join us and be part of the future of fleet services!
Read Next