Investor insights from Lead Investor – Bala Kamallakharan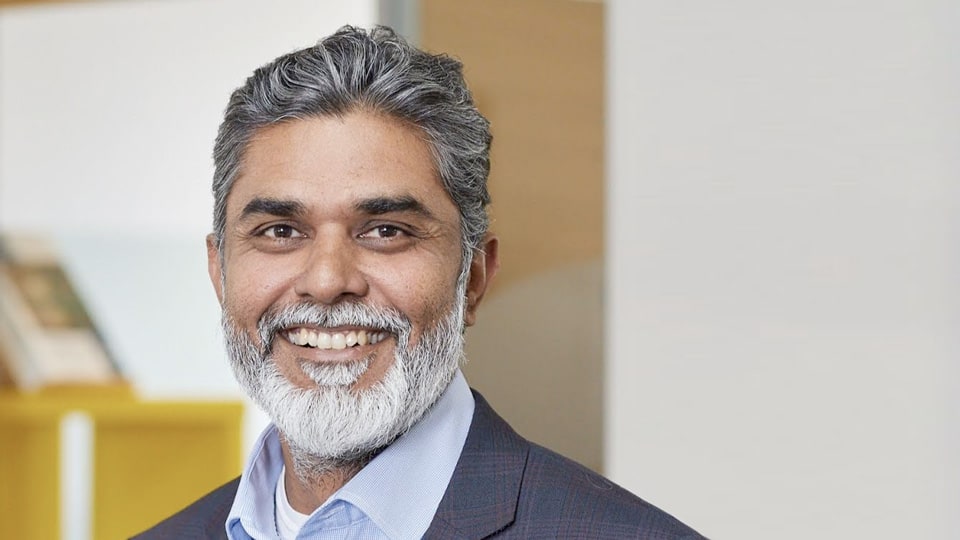 "I am a better investor because I am a businessman, and a better businessman because I am an investor," he says.
We were excited to ask some questions from, Bala Kamallakharan who is a Warren Buffett Investor, Entrepreneur, Founder, Mentor, Startup Coach, Startup Community Hacker, Speaker and working hard to do the right thing every day. Currently, he is leading Icelandic company Mussila's investment round on Funderbeam platform.
As an early stage investor, what questions do you always ask when looking at a
business and its management team?
We ask founders and teams wanting to work with us to answer 7 questions. These questions are:
The Engineering Question – Can you create breakthrough technology instead of incremental improvements?
The Timing Question- Is now the right time to start your particular business?
The Monopoly Question- Are you starting with a big share of a small market?
The People Question -Do you have the right team?
The Distribution Question- Do you have a way to not just create but deliver your product?
The Durability Question- Will your market position be defensible 10 and 20 years into the future?
The Secret Question- Have you identified a unique opportunity that others don't see?
We have seen through experience that any great business plan must address every one of them. If we don't have good answers to these questions, we have seen that founders run into lots of "bad luck" and their business fails.
What is the biggest lesson you have learned in investing in early-stage companies?
The challenge of early stage investing is the problem of low data and high uncertainty decision making. We have been through so many companies in our experience that we work closely with the founders to address what we call the 3 big risks at the outset. These are to ask the question:
Does the founder or the team know how to build this product?
Does the founder or the team validate if there is a need in the market for this product? How did they validate that?
Does the founder or the team know how to distribute the product?
We try to help the founders and the team answer the above questions. This simple task has been the secret to all our success and the most important lesson is patience. Giving the time to the founders to actually get answers and data from the market to make sure we are able to build a sustainable business.
Are you sector agnostic when it comes to making investments as long as they meet your criteria?
Yes, we are sector agnostic, our portfolio has EdTech, Deep Tech, HealthTech, FinTech, Hardware and Software. We focus on founders building in the new world of Decentralization and Customer Centricity. Every business which is customer centric will win but those who are able to do that with technology and make their customers win will capture the bulk of the market. We think it applies to all sectors.
What is the tipping point to you when you decide in favor of investing?
Alignment with our thesis, answers to the 7 questions and usually there is a X factor in the teams, it is hard to describe the background, the journey the founders have taken to the point when we decide to invest. There are a lot of nuances that are not purely data driven of course given enough data we can possibly figure it out but in my experience the founders see the world differently and are solving some hard problems and why they are working on that also makes the decision more tangible.
Can you tell us about some of your favourite companies in your portfolio?
All the teams we have invested in are our favorites. Starting with Retina Risk, Flow Mediatation, Nanom, Indo, 6Degrees, Atlas Primer, RAAD, eKosh, Expertrons and of course Mussila.
What areas do you think will present the most opportunity for early-stage investors over the next 18–24 months?
We think the world has realized the power of technology, especially decentralized technology. What we mean is the processing, the data and all the intelligence is closer to the customer to enable them to solve their problems is going to be how things work in the future. Especially in the areas of Health, Education and Finance. These are massive markets and huge opportunities and we believe there will be many winners in these spaces.
Where are you seeing the most exciting early stage opportunities? What are the 'ones to watch'/ most currently underrated?
I believe Nano Technology and Genetic Engineering and Biotechnology are very exciting.
What are your fears as an investor?
Well, since I spend a lot of time with founders, the biggest fear is that the founders don't take care of their body and their mind and their relationships. It can wreak havoc in a team when that happens. I spend a lot of time coaching and mentoring founders on leadership and self care. It is one of the most important things.
A book to read or a blog or podcast to follow...
There are several books that come to mind. Zero to One, Traction, Hard Thing about Hard Things, Startup Communities, Do more faster, Good to Great, Build to Last.
How did you discover Funderbeam?
I discovered Funderbeam through Runno and Kaidi who have become very good friends. I believe in the mission of Funderbeam and I am excited to see where the team takes this venture.
What is Funderbeam to you?
It is the future of how equity funding will happen. It also democratises access to breakthrough companies. Anyone can participate without the capital that they deploy as a limitation. I hope everyone becomes fabulously wealthy so we can all invest in building the future.
Questions from Kaidi Ruusalepp, Funderbeam CEO and founder.
If you could be a founder/CEO of any company in the world, what would this be and why?
I am already the founder and CEO of a company that I have always dreamed of building, Iceland Venture Studio, a seed stage investment company that has a multiplier effect on helping founders build breakthrough companies.
2. Would you like to win the Nobel prize, Oscar or Olympic gold medal? Why?
Recognition for one's work is important, I think winning these prizes is usually by individuals who have sacrificed years of their lives for a cause and I hope what I have done changes Iceland to become one of the most vibrant ecosystems for founders and startups. I really don't like awards because my work and effort is part of a larger community of people and awards disproportionately give credit to a single individual whereas it was the group that really did all their parts to make the cause a success.
3. If there's 1 question in the world where the universe provides you the correct answer, then what would this question be?
What is the purpose of our existence?
More about Mussila's investment opportunity here.
Have a look into Funderbeam Facebook & LinkedIn.
Investing in early-stage and growth companies puts your capital at risk. Please read our Risk Disclosure Statement.
The information appearing in this blog post is approved as a financial promotion by Funderbeam Markets Limited (authorised and regulated by the Financial Conduct Authority under FRN 794918). Complete and comprehensive information about an investment opportunity is only available to the investors who have been approved by a Funderbeam group entity. Funderbeam does not provide investment advice or any recommendation to invest. The investment opportunity should not be considered as an offer to the public and is not directed at or offered to anyone located in a jurisdiction where it is unlawful to do so.
Read Next
In the Hot Seat – Shroomwell

We welcome Shroomwell CEO Silver Laus to the Hot Seat for a look back at 2022 and forward to 2023. How did the year 2022 turn out for your company? 2022 can be

Read more

Funderbeam at Investeerimisfestival

We are very delighted to have kicked off July with Investeerimisfestival and share with you some takeaways from the Funderbeam panel with Ardo Kaurit (Ampler, t

Read more

In the Hot Seat – HUUM

1. How did the year 2022 turn out for your company? We are happy to say that 2022 was successful for HUUM. When we made our annual forecasts at the beginning of

Read more