Investor insights from Lead Investor – Pieter van der Pijl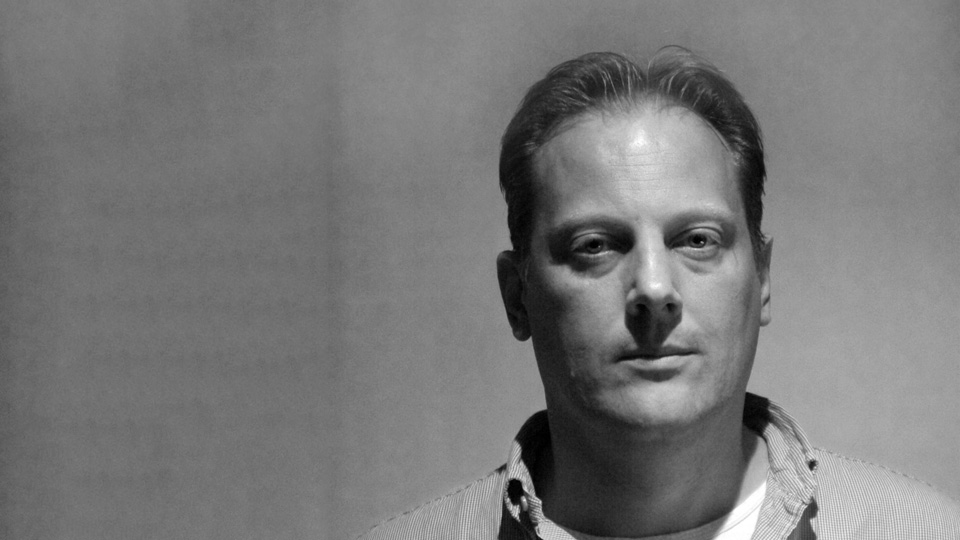 Pieter van der Pijl has years of experience in all aspects of cross-border transactions, investment and M&A, ranging from corporate law, tax, finance to transaction management and execution (including due diligence) to principal investment in early-stage start-ups and ventures and trade finance /cash flow financing. A frequent speaker at games industry conferences on investment, monetisation and eSports related topics. He is a co-founder of Tripe Dragon Limited, which is a London based specialist games industry investment and finance firm that provides growth capital and hands-on support to fast-growing game development companies, games publishers and game-related technology providers. Triple Dragon was founded in 2016 by three entrepreneurs with a wealth of experience in finance and a lifelong passion for games and they aim to become the leading specialised finance company for the games industry.  At the moment they are leading Invisible Walls investment opportunity on the Funderbeam platform.
As an early stage investor, what questions do you always ask when looking at a business and its management team?
We invest in the wider video games industry and therefore we first and foremost look at whether a business and its key management team have defined a clear strategy for the type of games that they are making and more in particular whether (i) they have identified a sub-segment that is underserved or not yet existing and that offers a lot of scope for growth and (ii) they have thought through how to engage with that player community and effectively market their games.
Next, we look at the creative and technical abilities of the team, as to whether they can deliver and turn that vision into actual games that people will love to play (and pay for). Then we look at the managerial skills and track-record of the team: have they proven that they can successfully deliver video game projects and manage budgets responsibly?
The team at Invisible Walls ticked all the boxes and we could immediately see the attraction of games such as First Class Trouble and Just Perfect and how this blends in with how entertainment products such as video games, TV and digital media are converging.
What is the biggest lesson you have learned in investing in early-stage companies?
We have learned to steer clear from teams with no prior experience of getting a product to market or from businesses with products or services that have an unclear or questionable route to market. Fortunately, the video games industry has a very efficient and easy way of getting games out to consumers. This eliminates one 'hurdle' for businesses and allows them to focus on their product and marketing strategies.
Are you sector agnostic when it comes to making investments as long as they meet your criteria?
No, we exclusively invest in the video games industry and we do this for two reasons. First of all, it reduces risk and increases potential returns by limiting yourself to a market that you know very well and where you have inside knowledge of what is trending and where the market is heading and where you can compare the risk/reward opportunities of several investment opportunities in business that operate in the same space. This allows us to pick the best opportunities in the market, rather than to compete for investments in multiple sectors that you know less well and where other sector expert investors have the edge. Secondly, we like to invest in businesses where we actively help the portfolio company with our connections to the major stores and video games platforms, video game publishers and potential acquirors and this of course only works in the industry that we operate in.
What is the tipping point to you when you decide in favor of investing?
Tangible evidence that a game is getting traction with a community or player base. This can be based on early-stage metrics from 'soft launches' for mobile games or play tests for PC and console games. It is very important to see players enjoying a game and returning to a game, as only then you will be able to generate revenue by selling games or in-game items.
Can you tell us about some of your favourite companies in your portfolio?
We obviously love Invisible Walls and are proud of what the team has achieved and we know what it still in the pipeline in terms of major announcements. Other notable investments that have been getting some press and industry news exposure recently are Alien Pixel, Hungri Games and PC games marketing software SaaS business Steam Data Suite.
What areas do you think will present the most opportunity for early-stage investors over the next 18–24 months?
We can only address this question for the video games industry, but the trend is pretty clear. Investing in video games businesses that have a track record and are revenue generating is our key focus, as there is a lot of capital sitting around from larger publicly listed video games groups that are acquiring smaller and medium sized video game developers at attractive valuations. These publicly listed companies need to buy new content (games) and increase their revenue and P&L lines and acquiring relatively inexpensive privately held video games businesses is a proven and well paved path. This is also what is providing a lot of exit liquidity for angel and VC investors in this sector.
Where are you seeing the most exciting early stage opportunities? What are the 'ones to watch'/ most currently underrated?
In video games, it is all about developing from a single game or single hit business into an entertainment franchise. Video games companies that have been able to turn a game into an "IP" (intellectual property) and create a franchise of multiple games or a multitude of different games around this IP, are doing very well for themselves. Creating a franchise sets the developer apart from the rest. The value of franchise potential is often overlooked or underrated. If you can turn a game into a franchise, you are building a fanbase, playerbase or community around your games. This gives game developers a lot of very valuable early stage input and feedback that can be used early on in the development cycle. In addition, "franchise games" can be expanded with new worlds, new levels, new characters and all of these can be monetised and generate revenue for the developer. Also, and more importantly, it is great marketing – lots players that are excited about your next game and that can be converted into paying consumers without having to spend large amounts on marketing and this is also great for generating virality on social media. For us, investing in Invisible Walls is investing in a social strategy games franchise operator.
What are your fears as an investor?
A management team that starts to waver and deviate from its original game plan. Pivots can work, but it is fairly exceptional.
A book to read or a blog or podcast to follow
For those that want to read up on trends in video games investing: https://a16z.com/2019/10/16/trends-revolutionizing-games/
How did you discover Funderbeam?
I found out about Funderbeam when looking for the 'next gen' investment platform, as I was not particularly convinced about crowd funding platforms and felt that those were too 'one-sided'.
What is Funderbeam to you?
I see Funderbeam as an investment platform, and now also as a fundraising platform for our portfolio companies, where the ability to trade shares in investee companies is a key differentiator from crowd funding platforms. The fact that there is trading means that there is a share price and therefore market driven valuation for companies on the platform and this is what I am missing on crowd funding platforms where the pricing a pretty much a one-sided process.
Questions from Kaidi Ruusalepp, Funderbeam CEO and founder.
If you could be a founder/CEO of any company in the world, what would this be and why
Luckily, I already have this role at Triple Dragon and I would not want to change that for anything in the world 😊
2. Would you like to win the Nobel prize, Oscar or Olympic gold medal? Why?
I would say Nobel prize. Winners of all three of these prizes can be an inspiration for generations to come and while an Oscar winner can keep people entertained for many decades, the scientific work and achievements of a Nobel prize winner can change the world for good and in a forever lasting way.
Have a look into Funderbeam Facebook & LinkedIn.
Investing in early-stage and growth companies puts your capital at risk. Please read our Risk Disclosure Statement.
The information appearing in this blog post is approved as a financial promotion by Funderbeam Markets Limited (authorised and regulated by the Financial Conduct Authority under FRN 794918). Complete and comprehensive information about an investment opportunity is only available to the investors who have been approved by a Funderbeam group entity. Funderbeam does not provide investment advice or any recommendation to invest. The investment opportunity should not be considered as an offer to the public and is not directed at or offered to anyone located in a jurisdiction where it is unlawful to do so.
Read Next
In the Hot Seat - DoLand

We put DoLand Founder & CEO Jakob Lage Hansen under the spotlight, answering questions about what DoLand is, what it aspires to be, plus the challenges and

Read more

New Investment Opportunity - Ruex

RUEX is building a network of charging stations for electric vehicles in the Baltics and Scandinavia. An Introduction to Ruex RUEX is an energy company based in

Read more

Global Head of Marketing- Oli Harris

Funderbeam is proud to welcome Oli Harris as our Global Head of Marketing. This is the next phase in our mission for growth and continues the recent trend of br

Read more