insights
January 24, 2022
An Overview of the Croatian Economy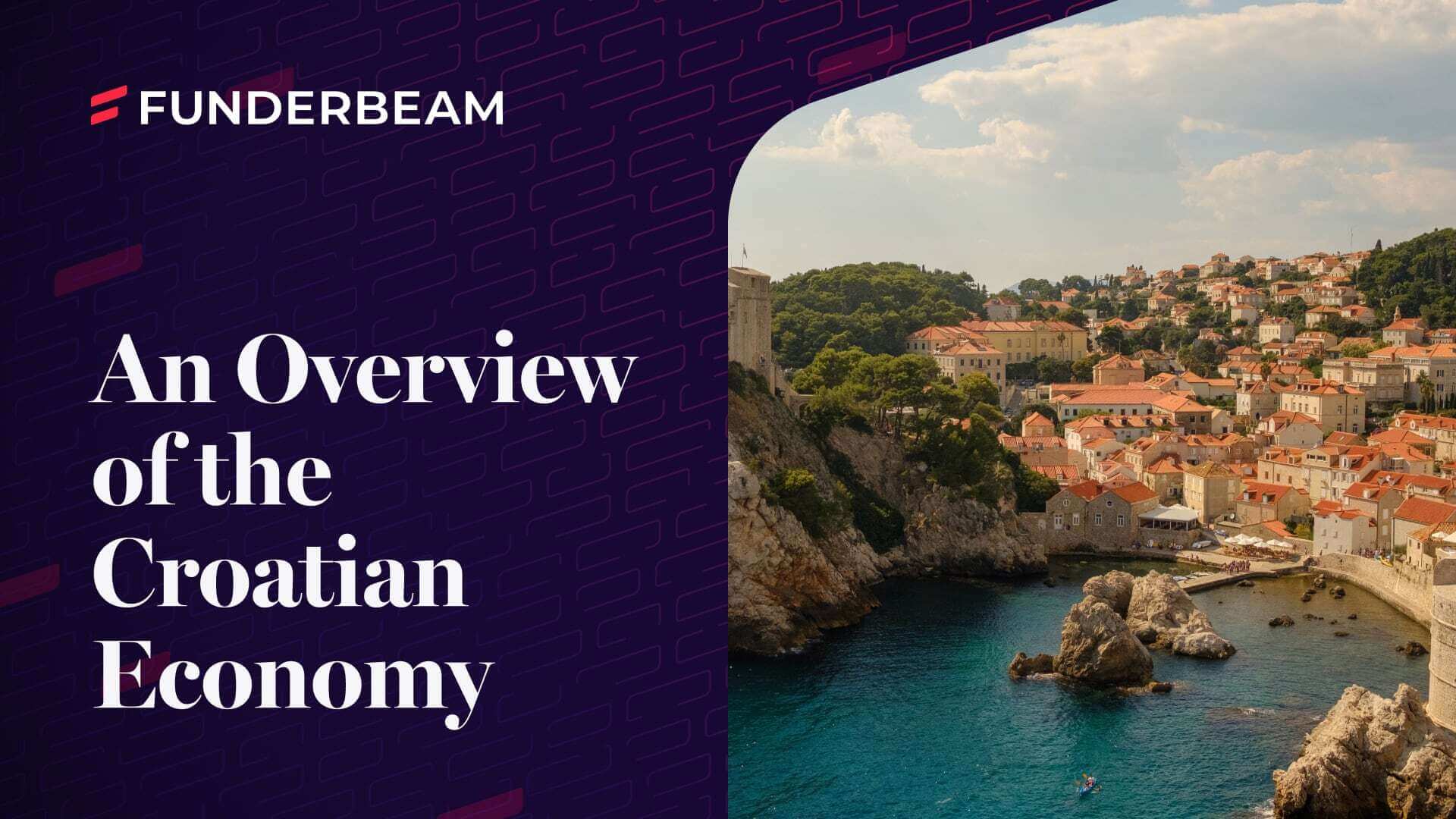 Nestled at the crossroads of Central and Southeast Europe on the Adriatic Sea is the Republic of Croatia.
Their economic freedom ranked as the 79th freest economy in the 2021 Index, with an economic score of 63.6.
In terms of the European region, Croatia ranked 38th among the 45 countries.
Let's take a closer look at the Croatian economy, how it is today and what factors continue to influence it. We will take a look at its progress, what makes it stand out, the industries that are dominating, the Croatian start-up scene as well as the big company names worth mentioning because of their influence on the economy. Finally, we will go over the predictions for the future of the Croatian economy.
Croatia's Country Profile
The Republic of Croatia, or Republika Hrvatska as it is officially known, is located in the north-western parts of the Balkan Peninsula, south-eastern Europe. Even though it is a rather small country, it is still a geographically diverse, crescent-shaped country; it consists of the historically Croatian regions of Istria, Croatia-Slavonia, and Dalmatia, on a total of 56 594 square kilometres (21,851 square miles).
The capital of Croatia is Zagreb and their official language is Croatian. On the 1st of January 2023 the country officially adopted the Euro as its currency and joined the Schengen area.
Like the majority of the European countries, Croatia also is a parliamentary, multiparty republic, with a government structure based on the separation of legislative, judicial, and executive powers. The head of the government is the prime minister (the current one being Andrej Plenković), and the head of state is the president (the current one being Zoran Milanović) who represents the executive power and the state both at home and internationally.
Croatia's population as of 2020 is 4.047 million. Within the Republic of Croatia, a variety of ethnic groups coexist; the majority of whom (90.4%) are Croats, and the rest are Serbs (4.4%), Bosniak (0.7%), and other (smaller groups of Hungarians, Italians, Slovenes, Albanians, Bulgarians, Germans, Czechs, Macedonians, etc. with 4.5%).
Economic Profile of Croatia
The 1990s
Up till the 1990s, Croatia was part of Yugoslavia; after the demise of communism, the Croatian government began a course of reconstructing and restructuring their economy in attempts to move it from the Yugoslav system of socialist self-management to market-oriented capitalism.
This turned out to be quite challenging, largely because of the destabilizing effects from the Croatian War of Independence (1991-1995); this war had deterred foreign investments which are pivotal elements of economic growth and structural changes for many central and eastern European countries, and damaged the infrastructure and production facilities which further took a significant toll on the economy; this reflected with an increase in unemployment as well as significant fostering of informal economy and black markets. Still, Croatia in the following years has devotedly worked on fixing those issues and improving their economy.
2000s and beyond
Currently, Croatia is on a path of becoming a wealthy nation, ranking as 33rd on the list of the world's wealthiest countries; if it weren't for Yugoslavia, or the war that followed from it, their economic progress would have happened a lot earlier and their economy would have been significantly stronger. Nonetheless, currently, Croatia is fully devoted to the improvement of its economy. Statistics confirm this by showing how their economy moved higher in the moderately free category (1.4 points due to improvement in the tax burden score), setting up a new record high for their economic freedom. At the moment, their economic freedom score is 63.6, and ranking at 79th in the 2021 Index.
Croatia's GDP of 2020 is 56.8 billion US dollars, with GDP per capita of $1,101.4 according to the official data from the World Bank.
Croatia has a developed high-income service-based economy. Their tertiary sector accounts for 60% of the total GDP.
So far, Croatia's level of Development is considered in transition. However, together with Serbia and Ukraine, Croatia has one of the most emerging markets with the biggest upgrades from Fitch over the last 5 years.
The most important sectors of the Croatian economy are wholesale and retail trade, transport, accommodation and food services, industry and public administration, defense, education, human health, and social work activities.
The economic output of Croatia is heavily dominated by the service sector which accounts for 66%.
The countries top industries are chemicals and plastics, machine tools, fabricated metal, and electronics.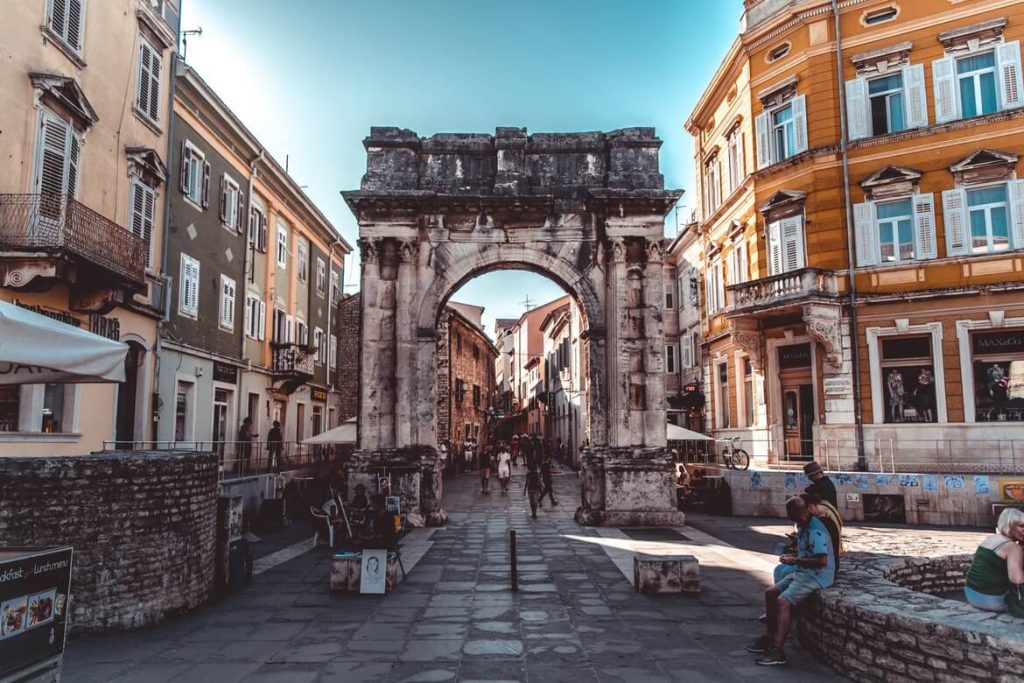 Croatia's largest individual firm is INA – Panorama Oil and gas according to annual revenues. Other companies that need to be mentioned are:
Konzum – a chain of markets;
HERP Group (Hrvatska Elektroprivreda) – national electricity company;
Zagrebačka Banka – bank;
Prvo Plinarsko Drustvo d.o.o. – gas importer, wholesale and retail supplier, and distribution system operator;
Pliva Hrvatska D.O.O.Medika, D.D. – pharmaceutical company
Zagrebački Holding d.o.o – city enterprise
Croatia also has really strong agriculture; due to their 1.3 million ha agricultural land, and 2.2 million ha forests, they are self-sufficient in the production of wheat, poultry, eggs, wine, corn, and wood.
Most of Croatia's exports are with EU countries (in 2018, they accounted for 68% of all exports), and outside the EU, it is with the neighbouring countries Bosna and Herzegovina (9%), and Serbia (4%). The main exports are mineral fuels, electric machinery, wood, iron or steel articles, vehicles, and plastic.
It is a similar situation with their imports, mostly coming from EU Member stated (78%). Outside of the EU, it mostly comes from both Bosnia & Herzegovina and China (3%).
The start-up scene in Croatia
The startup scene in Croatia is modest yet incredibly dynamic and active.
Since the country became part of the EU, the Croatian start-up scene became much more attractive as Croatian start-ups gained access to all the benefits of the European tech scene, their ecosystems, and other benefits. Recently becoming a powerhouse in nurturing successful start-ups.
The rise in success is largely thanks to the "E-Croatia Strategy" – the country's policy aiming at comprehensively digitalizing the country. It eased the process of opening up a start-up in Croatia significantly.
When it comes to conditions, there are no restrictions in terms of starting a business in Croatia, as long as it is lawful and legal, respecting the countries laws. The taxation system is part of the appeal of the foreign investors; there is no dividend tax in Croatia, the corporate income tax is set at specific rates and there are no wealth taxes and few other tax exemptions which are quite beneficial for start-up companies.
Mostly the start-ups in Croatia are in the following sectors: tourism, digital industry, software and data, manufacturing, design, retail, automotive, medicine, e-commerce, etc.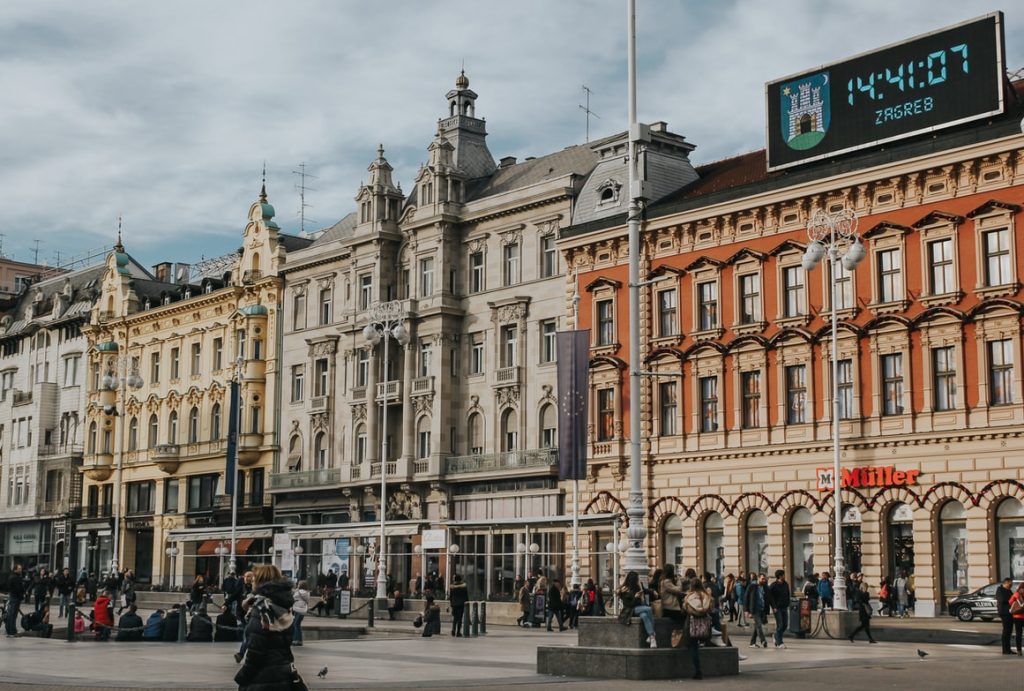 Well known Croatian start-up companies include:
Infobip – global communication platform
Rentl – software and data/cloud
Rimac Automobili – car manufacturer
Agrivi – farm management software company
Amodo – InsurTech company
Mindsmiths – AI systems company
Sportening – social app
Gideon Brothers – company for automate-to-grow robotic solutions
DynamicDivision – robotics and blockchain tech company
Worcon – networking company
Trindero Tech – networking tech company
Roster – software tech company
Spotsie – event real-time management platform
Photomatch – math-solving app
Bellabeat – data-centric health tech company
Spiritus – Digital media, Graphic design startup
Recently, Croatia got its first Unicorn company as well, when it was announced that the US private equity firm One Equity Partners is partnering with Infobip in their $200 million Series. Infobip became the first unicorn company in Croatia.
The future of Croatia's economy
While the GDP of the country has experienced continuous growth since the recession and economic crisis, the Covid-19 pandemic has influenced the Croatian economy significantly; it reached pre-crisis levels in 2019, but the final blow from the Coronavirus pandemic was shown in the 2020 statistics, which showed GDP decrease of 8.4%. This was one of the largest GDP contractions not Just in the EU but in Europe and Central Asia region in general.
The Pandemic has shown that Croatia economy's heavy reliance on tourism is making their economy highly vulnerable to adverse external shocks like the Pandemic crisis. To correct and better prepare, Croatia plans on using EU finding from various sources to help restart the economy and speed up the recovery process; these funds would be used for strengthening the country's digital transformation, and the growth should be headed in a green direction. The economy should be diversified towards more knowledge-based sectors and address the economy's structural issues.
Growth
Nonetheless, Croatians economic activity is expected to gradually recover and grow from the downturn which occurred in 2020 due to the pandemic; the growth is expected at an average annual rate of 4.5% in the 2021-2023 period, according to the World Bank.
This is further supported by the growth experienced in 2021. The Croatian economy has already started to bounce back, which is visible from the progress made in 2021: the strong private consumption, the tourism industry which turned out better than expected and the boom in merchandise exports in the first 3 quarters of 2021 amounted to 13.3 billion euros, an annual increase of 24.6 percent. According to economists, this was a significant improvement as it made 2021 Croatian export record year as the score from 2019 was exceeded by 2 billion euros.
In 2021, the World Bank increased Croatia's economic growth forecast for 2021 to 7.6%. They stated their expectancy Croatia's GDP to grow by 6.1% in 2022 – meaning it could become one of the fastest-growing economies and 4.2% in 2023.
Croatia's recovery and resilience plan is focusing on helping Croatia become a more sustainable, resilient, and well-prepared country, aiming to move towards a greener and digital transitions. The plan which is supported by €6.3 billion in grants focusing on 146 investments and 76 reforms that aim at:
Fostering economic growth and creating jobs (predicting to contribute to increasing the GDP between 1.9% and 2.9% by 2026)
Opening 21 000 new jobs by 2026
Post-earthquake reconstructions and energy renovations of buildings
Switching to renewable energy and energy efficiency
Improving the waste/water management
Sustainable and innovative mobility
Low-carbon energy transition
Digitalization of public administration
Improvement in digital infrastructure (especially in remote rural areas)
Digitalization of higher education
Changes and redesign of the active labour market policies with the goal of boosting employment and self-employment
Improving education and research systems
Improving business environments through reduction of administrative burdens, lowering regulatory requirements for professional services, more business financing, etc.;
All of these plans will help improve the overall business and economy structure of Croatia, leading to strengthening the Croatian economy.
To talk to Funderbeam about investing in Croatian growth companies, please contact our SEE team at see@funderbeam.com
In Funderbeam's tech-powered marketplace, anyone can buy and sell investments in ambitious companies, whilst founders can raise capital without borders.
Please click here to see companies currently raising funds with Funderbeam.
Companies currently trading on the Funderbeam Marketplace – a secondary market for private companies.
Looking to raise funds for your business? Let us help you.
* Capital at Risk
Read Next
In the Hot Seat – Snabb

Thank you for taking our Hot Seat, CEO of Snabb, Kustas Kõiv to take a look back at 2022 as well as discuss the plans and outlook for 2023. How did the year 20

Read more

New Investment Opportunity: DoLand

DoLand is a fintech company based in Denmark that was established in 2017. DoLand aims at disrupting and democratizing sustainable investment, by mobilizing mor

Read more

Funderbeam Private Market: A Guide

Your Guide to Funderbeam Private Market A guide to Funderbeam's Private Market product for Investor Networks. An Introduction to Funderbeam's Priv

Read more