Ark2030 & Funderbeam Announce Partnership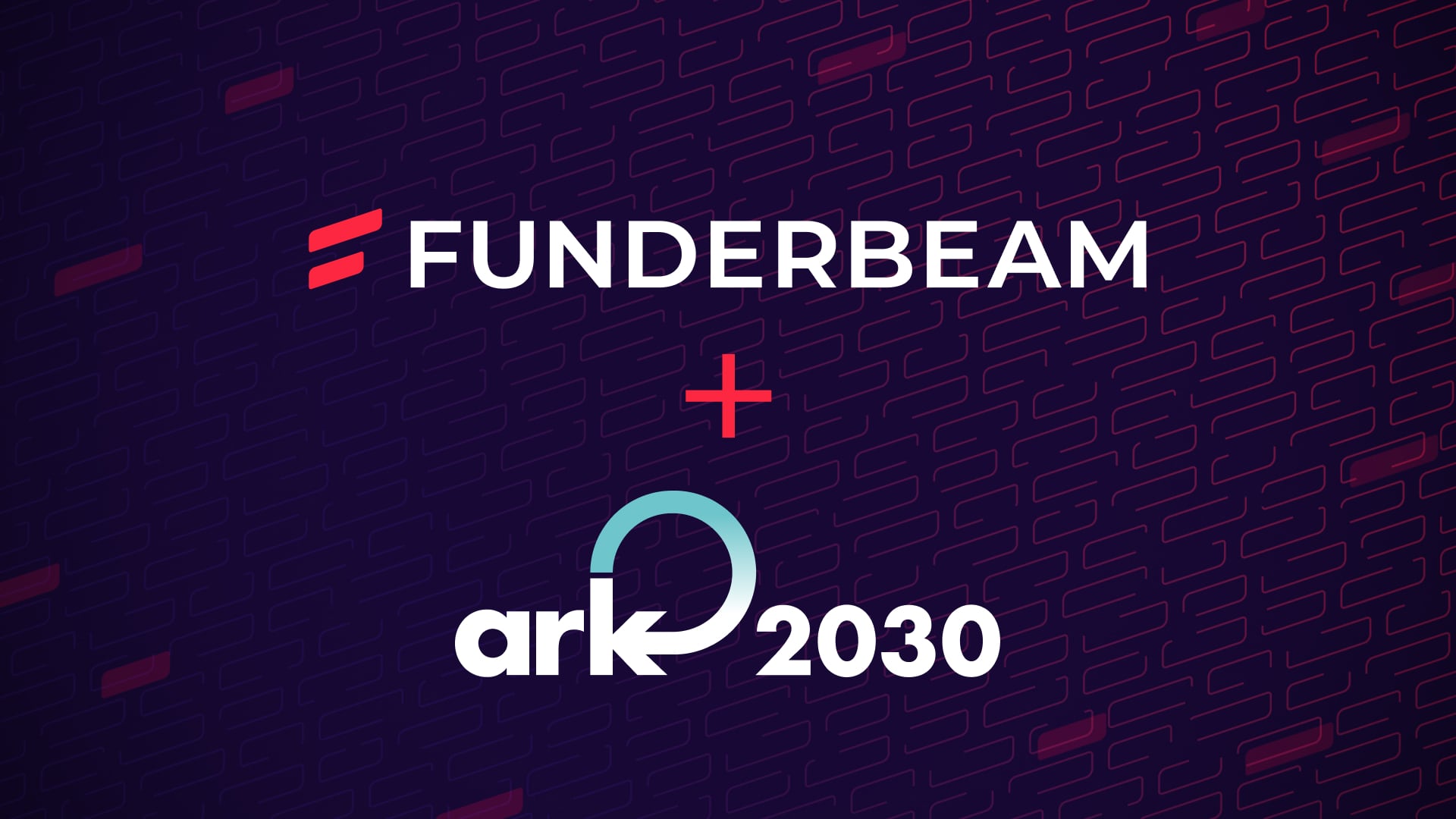 Funderbeam and Ark2030 are proud to announce a partnership that will see Funderbeam provide a Private Market for Ark2030's Investor Network.
The Private Market will enable members to invest in ambitious companies committed to ending the climate crisis, reversing the destruction of our environment and building a sustainable future for our planet.
The collaboration will create a global investment hub focused on Climate Environment and Sustainability (CES)
An initial cohort of 20 companies will launch funding rounds to Ark2030 investors in February, followed by a further cohort towards the end of the Quarter.
Stephen Fern, Chairman of Ark2030 said;
"We have an ever growing network of Partners worldwide who will identify businesses addressing CES challenges, providing on the ground support throughout their journey. We will be bringing these together with a powerful investor base looking to deliver very real and measurable impact. This required us to work with a proven, fully regulated investment platform.
"Alongside its pioneering technology which enables investors to trade shares in their portfolio, providing liquidity, Funderbeam has for many years been my Investment Platform of choice and we are delighted to embark on this ambitious programme with them"
Oli Harris, Managing Director of Funderbeam UK, commented
"Our Private Market product delivers the perfect platform for this pillar of the Ark2030 mission: Climate Crisis Capital. Connecting an impact focussed group of investors with businesses looking to secure funding. Thereby helping to maximise their impact on the global CES challenges which threaten the future of our planet.
We are pleased to be playing our part by providing a regulated platform with which the Ark2030 network can back companies making a difference. My congratulations go to Stephen for his determination and drive to help put this all together."
If you are interested in either raising funds for a CES focused business or becoming part of the Ark2030 investor network please contact Stephen Fern, at Ark2030 or Oli Harris at Funderbeam – oli.harris@funderbeam.com
Learn more about Funderbeam's Private Market Product
*Capital at Risk. Don't invest unless you're prepared to lose all the money you invest. This is a high-risk investment and you are unlikely to be protected if something goes wrong. Take 2 mins to learn more.
About Ark2030 
Ark2030 was presented to the UN Climate Summit in 2019 as a global mission to end the climate crisis and reverse the destruction of planet earth by raising $1tn to fund the restoration of the 500 million hectares of ecosystems destroyed by mankind since the beginning of the Industrial Revolution, invest in the ideas and innovations which will help to prevent future harm to the planet and guide a Global Village of individuals, communities, businesses and schools to work towards a more sustainable future for all.
Climate Crisis Capital (CCC) is the investment and funding platform arm of the Ark2030 mission to restore the planet and end the climate crisis. It connects institutional and private capital to climate change solutions within five climate-focused investment themes: energy transition, sustainable agriculture, net zero real estate, circular economy, and water solutions, giving investors the opportunity to take a stake in planet-saving products and technologies.
Read Next