Funderbeam and Block Dojo announce partnership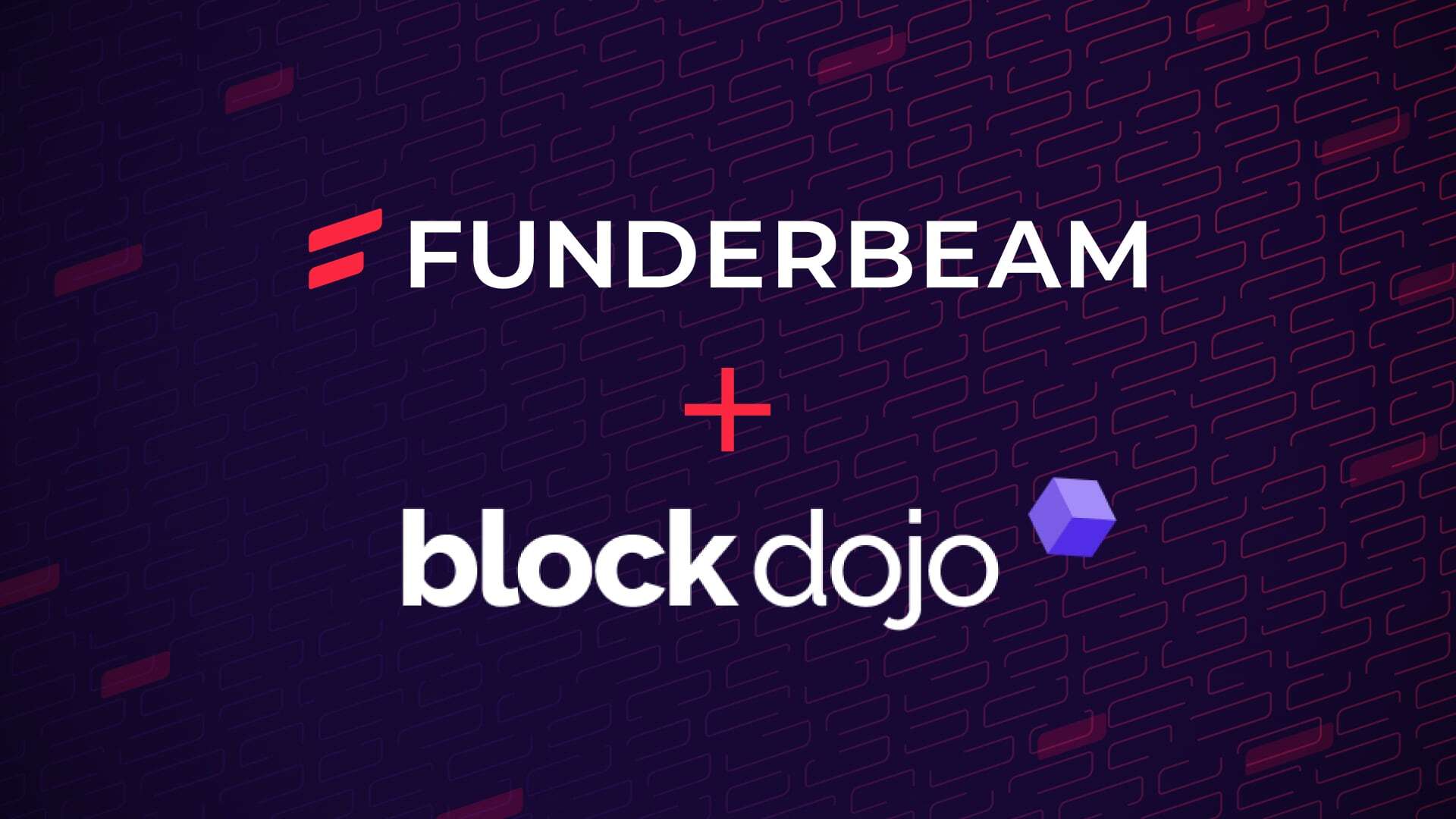 Funderbeam, the global investing and trading platform, and Block Dojo, a global blockchain incubator, are delighted to announce a partnership that will see Block Dojo cohort companies raise funds in a dedicated private market.
Block Dojo is Europe's leading incubator specialising in early stage blockchain companies. Their innovative 12 week programme sees 10 companies partake in a comprehensive process that starts with ideation, and ends with each member opening a funding round.
Those funding rounds will be exclusively available to members of Block Dojo's private market by invitation only.
Oli Harris, UK Managing Director or Funderbeam said
"What Jay and Gareth at Block Dojo are doing is genuinely exciting, and we're thrilled to play our part by helping the next generation of blockchain companies begin their funding journey."
Jay Gujral, UK Managing Director of Block Dojo said
"We are thrilled to collaborate with Funderbeam and create new opportunities for our cohort companies. This partnership will not only streamline their fundraising process but also provide them with exclusive access to a curated network of investors. It's an exciting time for both Block Dojo and the blockchain ecosystem as we work together to shape the future of innovation and investment."


The latest Bock Dojo cohort kicks off their funding rounds on the 27th, 28th & 29th March 2023, with 2 x Dinners and 1 showcase event.
 
You are invited to join the venture-funding community in London for a unique dining event and an incredible start-up showcase! 
10 amazing early-stage companies will present from sectors including ​Tokenizing Cars, Event Promotions, Politics, Employee Engagement, Metaverse, Book Publishing, Online Reputation, Property Management, Farm-to-table food, and Financial Services.
Secure your Funderbeam exclusive invite before spots run out:
Investor Dinner: Monday 27th March, 5:30 pm @ Holborn
Investor Dinner: Tuesday 28th March, 5:30 pm @ Holborn
Start-up Showcase: Thursday 30th March, 5:00pm @Hackney Wick https://www.eventbrite.co.uk/e/block-dojo-cohort-four-showcase-tickets-523691384027

If you are interested in finding out more about Block Dojo please visit https://blockdojo.io or contact Jay Gujrat at Jay@blockdojo.io 
To learn more about Funderbeam Private Market services please visit https://funderbeam.com or contact Oli Harris at oli.harris@funderbeam.com
Read Next
Head of Trading-Jason Ow

If the saying, "Money never sleeps" is to be believed, we're lucky to have the most watchful pair of eyes in the industry. Our Head of Trading and gateway

Read more

Funderbeam - 2021 Results and Review

2021 was a growth year for Funderbeam. We look back on Q4 and the year as a whole. To wrap up in brief – what a year! 2021 was a breakout year for Funderb

Read more

System Engineer- Roman Pikalo

"My dear Watson, you were born to be a man of action. Your instinct is always to do something energetic." — Sir Arthur Conan Doyle Behind every great char

Read more