news
Funderbeam launches first pilot collaboration with Financial media portal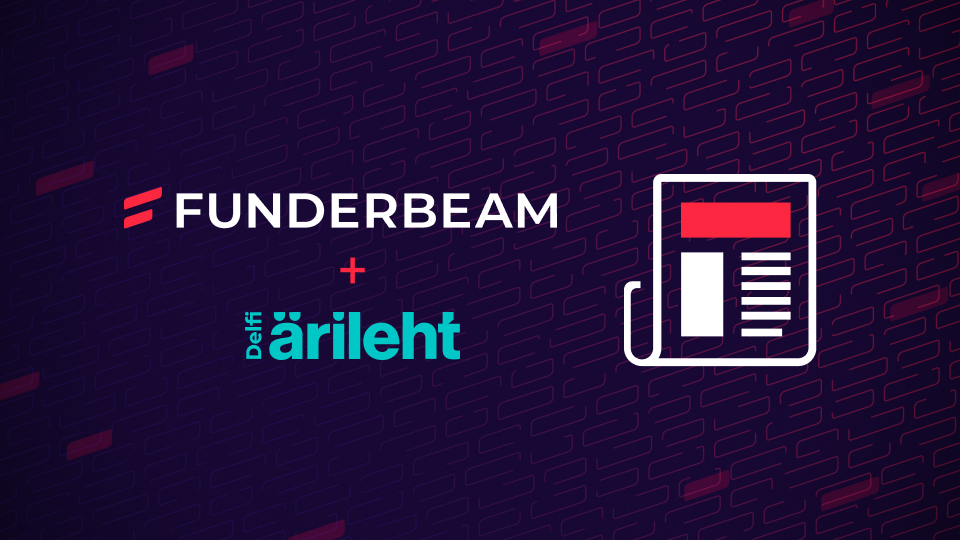 Funderbeam has launched its first pilot with a financial and business media portal to make the Funderbeam marketplace and its companies more visible.
This first pilot was developed and launched together with Ärileht to provide live market data for Ärileht readers.
Ärileht is the business focused arm of Delfi, a major internet portal in Estonia, Latvia and Lithuania, and is one of the most popular websites in the Baltic Region.
The pilot begins with the availability of market prices (advancers and decliners), market statistics and the Funderbeam Venture index. In the future, new investment opportunities and market news will also be published in an automated and coordinated fashion.
The pilot will be developed further to add more data and ensure that Funderbeam investments opportunities and marketplace companies get the business media coverage they deserve.
Funderbeam's strategic goal is to agree similar collaborations in our priority markets and also align more closely with global business and financial media to support companies fundraising and trading on the platform.
As a tech powered global marketplace, Funderbeam enables founders to raise funds across borders, whilst offering investors the opportunity to invest in cool companies with unique liquidity via our secondary market. Our ambition to partner with global media outlets will be of huge benefit to the Funderbeam community.
We welcome all your feedback.
Please visit https://arileht.delfi.ee/ to learn more.
Kristjan Raude
Chief Growth Officer
Read Next