Press release: Mink Campers seek €500k funding via Funderbeam to meet the high demand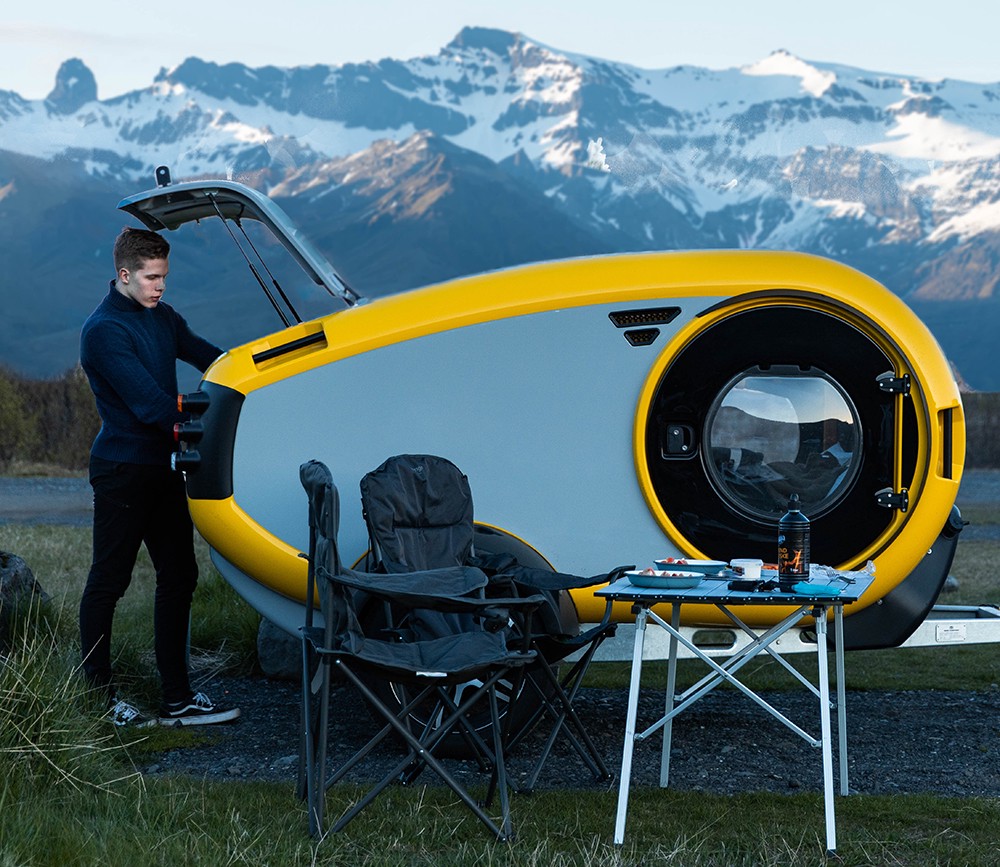 Innovative Scandinavian travel company — Mink Campers — is raising a minimum of 500 000 euros on the global funding and trading platform Funderbeam. The aim is to meet the growing demand for light frameless campers that fill a gap in the market for an environmentally friendly and a simple alternative to traditional caravans and campervans. New financing enables the company to relocate the production from Iceland to Latvia, where the new assembly line production facility will be set up.
Mink Campers is a vast improvement upon what camping in trailers is considered to be like. It provides an environmentally and economically friendly way of travelling, with an appealing and functional design. The sporty camper is sturdy enough to reach remote destinations year-round while being light enough to hook up to electric vehicles without significantly impacting their driving range.
At 490 kg, the Mink Campers is compatible with compact and electric vehicles. That is especially relevant now as the new laws on diesel engines in Europe are being introduced, which will have a negative effect on larger motorhomes in the near future since these vehicles are fossil fuel-powered.
"We see peoples' growing ecological consciousness overall and especially while travelling, and their wish to be able to reach and stay in remote destinations without having a negative impact on the environment," described Anna Ingimundardóttir, the representative of the lead investor Eldhrímnir.
Goldstein Research states that recreational vehicles are becoming popular in nature-based tourism as many travellers are beginning to prefer tourism through their own private transportation.
"This trend is likely to continue and even strengthen in the wake of the Covid-19 crisis. International travel has been severely limited, and social distancing might be the new norm for a while. Travelling locally through a private mode of transportation will probably be more popular than ever," said Anna Ingimundardóttir.
According to The Caravanning Industry Association report, Europe saw a record in 2018 in the registration of new motor caravan registrations of 125,000 units. The increase was all over Europe, including Denmark (+70.6%), Sweden (+12.7%), Norway (+14.8%), Finland (+13.2%), Germany (+13.7%), and Spain (+38.2%). Also, the first four months of 2019 alone, a total of 79,634 new leisure vehicles were sold in the European market, with virtually all national markets registering sales increases.
Read more about the campaign here.
Capital at Risk
Read Next