Press release: Promoty, an influencer marketing platform, raises €1,2 million on Funderbeam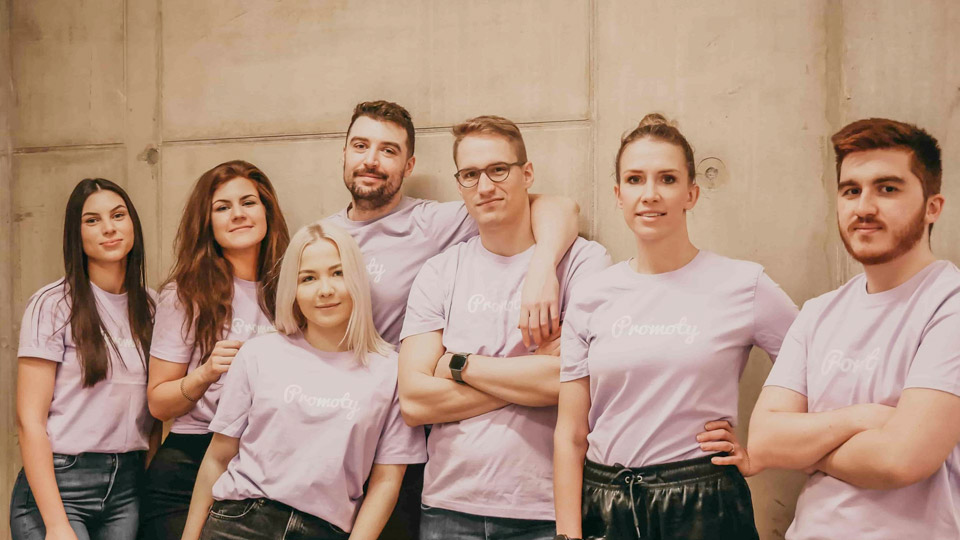 Promoty, a marketplace connecting social influencers to retail brands, has closed a €1,2 million funding round to strengthen their market position and integrate other social platforms.
This week, Promoty announced raising a round of €800,000 with the goals of strengthening their position in the newly expanded countries of Scandinavian and Baltics and expand laterally to other platforms like TikTok and Youtube.
Within 28 hours, investors indicated their interest worth over €1,7M and due to the overwhelming support, the funding round size was increased to €1.2M. "We're humbled and happy for the big interest in our current funding round," says Aleks Koha, CEO and Co-founder of the company.
The extra capital raised will be invested in technology development. "Our product development goals include polishing the product for mainstream mass adoption and adding integrations with other popular social media platforms like TikTok and Youtube," Koha says. "The extra capital will help us to reach those goals faster."
Established in late 2017, the influencer marketplace focuses on creating authentic partnerships between brands and influencers. "We strongly believe that the best collaborations are born when the brand finds influencers who are already their fans," Koha explains.
According to their customers, Promoty has completely changed how influencer marketing is done. "Promoty enables doing influencer marketing in-house," says Andres Paomees, Communication Manager of Solaris. "Previously, we always had to use an agency which made the whole process costly, both time- and money-wise. Now we are using influencers in almost every campaign."
The main lead for this funding round was Vijay Sharma, an experienced entrepreneur, angel investor and also a strategic investor in the previous round. "The rise of the influencer is something marketers cannot ignore," Sharma says. "Promoty provides the toolkit to leverage this phenomenon. The strategy to focus on the "long tail" of micro-influencers coupled with solid execution and achieving targets is a combination one simply cannot ignore."
"He has given us a lot of good input in the past year," says Koha. "Also, he has already helped open some doors for us in Asia that may lead to something interesting."
Promoty's initial seed investment €65k was engaged from Kristjan Raude and Madis Müür, both members of Estonian Business Angels Network (EstBAN). In February 2020, Promoty raised a funding round of €445,000 on the Funderbeam platform.
An Estonian-based startup Promoty has created an influencer marketing platform, focusing on micro-influencers. So far, the platform has been used by over 46,000 influencers and 3,400 marketers on eight markets. The present customer portfolio includes Wolt, Circle K, Orkla, Swedbank, SEB, Halva and many others.
Read Next
In the Hot Seat – Xolo

Xolo is the platform for solopreneurs: bringing together the functionality and tools needed to run a business remotely. We asked Allan Martinson, CEO of Xolo, t

Read more

System Engineer- Roman Pikalo

"My dear Watson, you were born to be a man of action. Your instinct is always to do something energetic." — Sir Arthur Conan Doyle Behind every great char

Read more

Presenting: New portfolio view

Based on your feedback, we keep on improving and are delighted to introduce you to several changes and improvements made to the portfolio view. One important ch

Read more