Press release: Software development powerhouse Helmes makes company shares privately tradeable on Funderbeam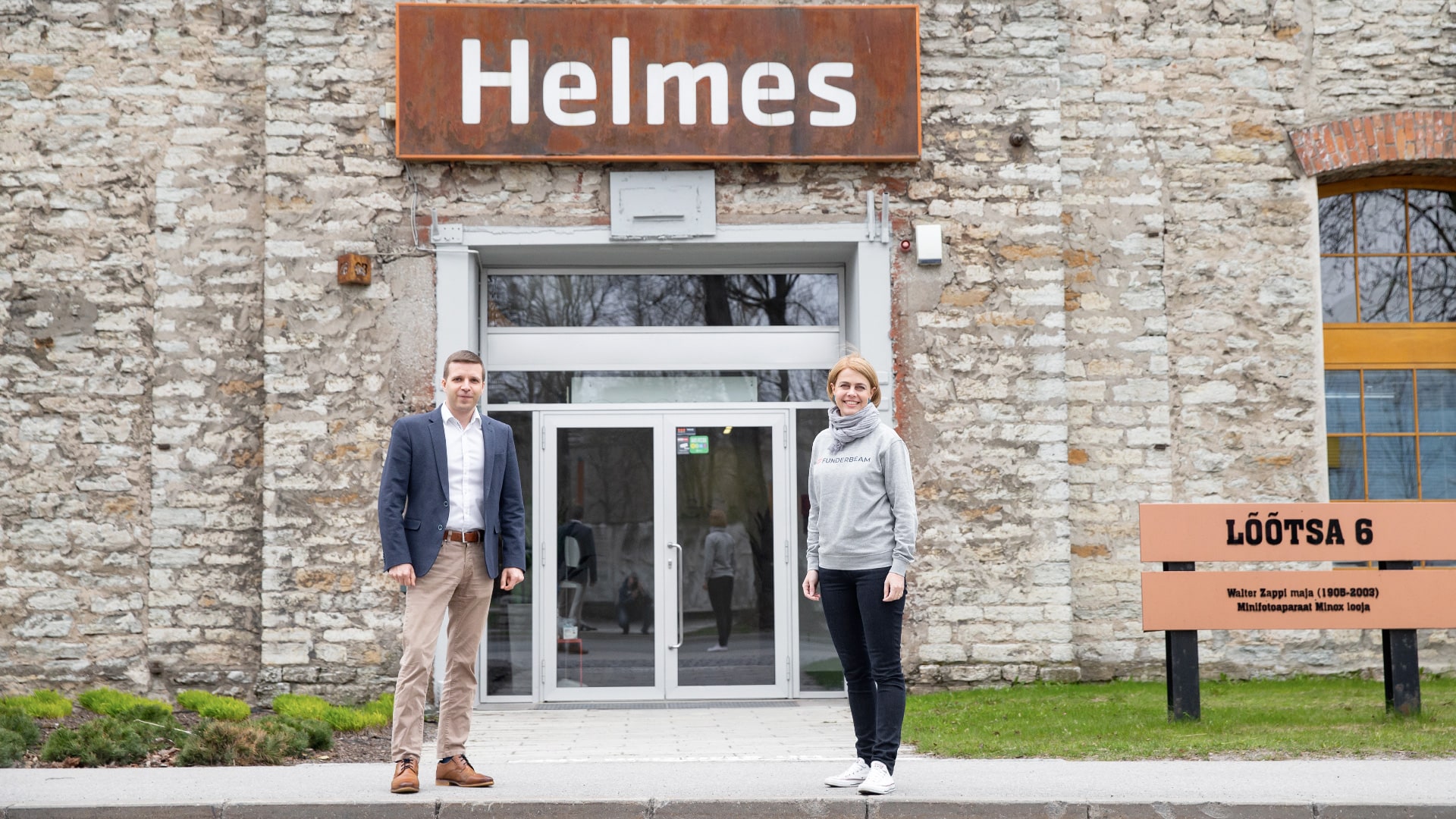 Software consulting company Helmes makes the shares privately tradable on Funderbeam, the global marketplace for private companies. Helmes makes company shares tradeable to current shareholders and to employees who have purchased shares through the options programme.
Software development company Helmes has been active for over thirty years and has provided business-critical software development services to more than 500 organizations. The clientele includes long-term collaboration with customers like Kühne-Nagel, OECD, ServiceChannel, Solera, Telia and others. The option programme of Helmes is outstanding in the IT sector, engaging a considerably larger number of key employees than industry average.
Andres Kaljo, Member of the Management Board at Helmes, sees private trading as a fundamental addition to its employer brand value proposition. "We partner up with the most ambitious customers. At the same time, our customer portfolio requires top talent, and our options programme is instrumental in making ourselves attractive to the finest IT professionals. Our options programme provides the opportunities to share the benefits of business growth with the people who have contributed the most to create it. We were looking for an innovative solution to enable hassle-free trading among the shareholders – comparable with the best trading platforms. While Helmes is not yet a stock-listed company to enable trading for all shareholders on a conventional stock exchange, private trading on Funderbeam is a perfect solution for us. Funderbeam also offers many other useful functionalities, for example an advanced and easy-to-use platform for shareholder annual general meeting voting," he said. 
Funderbeam enables to secure liquidity for all cap table participants regardless of the size of their stake. All shareholders can trade transparently 24/7, 365 days a year, without the corporate bureaucracy between other shareholders, board members, legal consultants and notary.
Funderbeam's founder Kaidi Ruusalepp considers the main value proposition for Helmes to be the pioneer among their competitors. "Helmes has taken the brave and revolutionary step to be a mainstream company but at the same time to provide private trading of its shares in the novel global marketplace. Employee shares are a crucial part of modern employers' offer, but there's always a question from stockholders – what do I actually get. Management should not spend hours or not even minutes to admit and manage orders to match transactions within the company's cap table. Simultaneously, that's what would have happened in the future without the private trading on Funderbeam. Secondly, matching orders manually without a live transparent marketplace would always be undemocratic, and shareholders would never have liquidity guaranteed at the time they need it," she said.
About Funderbeam
Funderbeam serves investors from 129 countries and companies across Europe and Asia. Funderbeam Marketplace offers live and direct auto-match trading, allowing buyers and sellers to interact 24/7, 365 days a year. Trade settlement has a revolutionizing T+10 minutes cycle provided uninterruptedly. The Funderbeam Venture Index reflecting assets listed on the marketplace has grown over 100% in the last six months. Funderbeam marketplace market cap is approximately €700M. The company has investment firm licenses from the UK, Estonia (EEA) and Singapore. Funderbeam, founded in 2013, is led by Kaidi Ruusalepp, a former CEO of Nasdaq Tallinn Stock Exchange and Central Securities Depository. Funderbeam has offices in London, Singapore, Copenhagen, Tallinn and Zagreb.
About Helmes
Helmes is an international software development company focusing on business-critical software solutions and complex system integration projects. For over 30 years in business, Helmes has provided custom software development services to more than 500 organizations. The clientele includes long-term collaboration with customers like Kühne-Nagel, OECD, ServiceChannel, Solera, Telia and others. Helmes has development hubs in Estonia, Belarus, Latvia, India and the USA, with customers all over the world. The long-term success of Helmes is built on lasting partnerships bringing tangible business gains. Helmes helps customers to build IT backbones to their business operations.
Contacts for media:
Kaidi Ruusalepp
Founder and CEO at Funderbeam
+372 528 6351
kaidi.ruusalepp@funderbeam.com
Andres Kaljo
Member of the Management Board at Helmes
+372 510 1712
Read Next