Press release: Funderbeam launched the simplest way to provide liquidity for private shares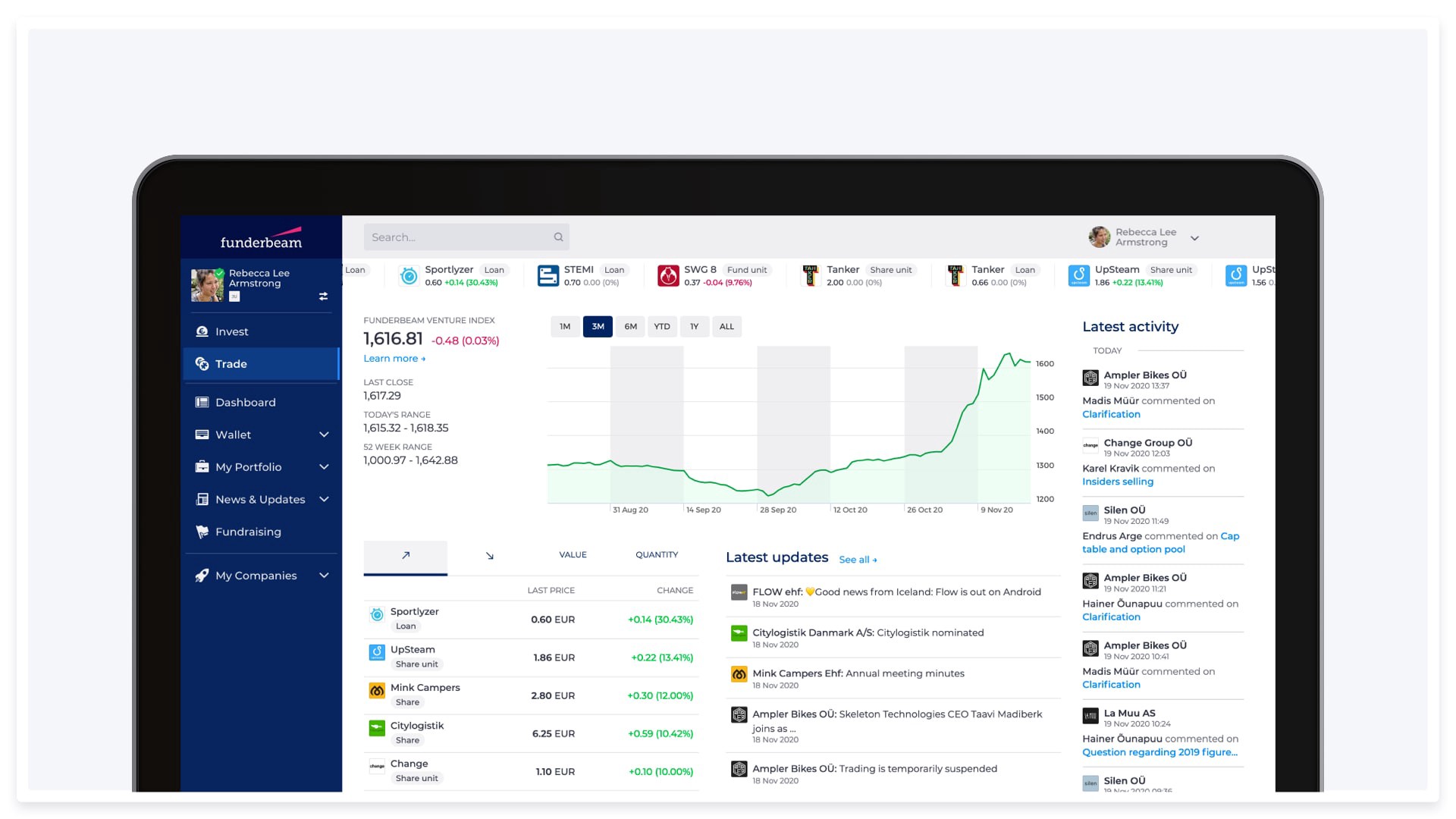 The global funding and trading platform Funderbeam today unveiled its Listing product enabling companies to list their shares on Funderbeam. Listing on Funderbeam may take as little as a few weeks if basic due diligence can be completed, and the shareholder's agreement enables a prompt process. Listing expects no intention to fundraise.
Companies can also list privately, meaning they will not engage investors of Funderbeam marketplace but will enable trading among their existing shareholders or investors with invitation-only (Private Listing). According to the founder and CEO of Funderbeam Kaidi Ruusalepp, the new listing product is the next step to bring liquidity a giant leap closer to all private businesses.
"Alternative stock exchanges require extensive paperwork and input from advisors, accountants and legal professionals. These preconditions extend the time frame of the listing process to a year. Listing on Funderbeam is also accessible for private limited companies. We have worked hard to make our internal procedures and technology capable of completing pre-listing procedures in a few weeks or a month, and we know what private companies need. Secured by the secondary market license from Singapore, Funderbeam just made the listing of a company easier than ever before," she said.
The first company to list its shares on Funderbeam is a blockchain-based mobile cryptocurrency trading platform Change. The company has raised over 17 million dollars from seven thousand investors and offers trading services in 31 countries.
The CEO and founder of Change, Kristjan Kangro, considers listing on Funderbeam a logical step forward as he wants to hand liquidity for all investors.
"Our mission is to make investing in cryptocurrency easier than ever before. We do need to consider that managing the interests of seven thousand investors is not a simple task. In addition to that, a significant proportion of our shareholders possess convertible notes with a maturity date in 2021. Many of these investors may want to convert their bonds into shares. We want to avoid spending resources of the company and the resources of our investors for spending on lawyers and notaries to process all those acts. Listing our company also opens a door for all our present customers to become shareholders," he said.

"Change as the first listing company is significant not only as the first client, but we also plan to introduce links with digital brokers like Change soon," added Kristo Sepp, Chief Product Officer of Funderbeam.
Funderbeam, the global funding and trading platform launched its Marketplace in 2016. Up till now, it has only enabled trading the shares of companies that have fundraised through Funderbeam. Its Marketplace offers live and direct auto-match trading, allowing buyers and sellers to interact with one another 24/7, 365 days a year without the need for brokers or other third parties via a fully regulated trading platform. Trade settlement has been revolutionised with a T+10 minutes cycle offered uninterruptedly. Funderbeam operates in Europe and Singapore, whilst also covering neighbouring countries in the ASEAN region.
Funderbeam serves investors from 132 countries and companies from Europe and Asia. It has traded more than $5M in the past 24 months on its exchange and has regulatory approvals both from FCA (UK) and MAS (Singapore). The assets listed on Funderbeam are reflected by Funderbeam Venture Index, that is a Price Return Index dating back to January 1, 2019. The index enables investors to track price changes of tradable equity securities on Funderbeam and compare its correlation and return against other asset classes.
Funderbeam was founded in 2013 and is led by Kaidi Ruusalepp, who is a former CEO of Nasdaq Tallinn Stock Exchange and the Central Securities Depository. Funderbeam has offices in London, Singapore, Copenhagen, Tallinn and Zagreb.
Capital at Risk.
Learn more about Funderbeam here: www.funderbeam.com
Read Next