How does the voting work on Funderbeam?
If a shareholders' meeting is scheduled and the meeting agenda involves operational alterations and decision-making on strategic corporate matters such as fundamental structural changes or administrative issues, it may be necessary for a company to organize a voting session.
Usually, a corporate action is an event carried out by a company that materially impacts its stakeholders (e.g. shareholders or creditors). Common corporate actions include the payment of dividends, stock splits, tender offers, and mergers and acquisitions.
Video Walkthrough
Watch a video walkthrough by our funding manager Louise.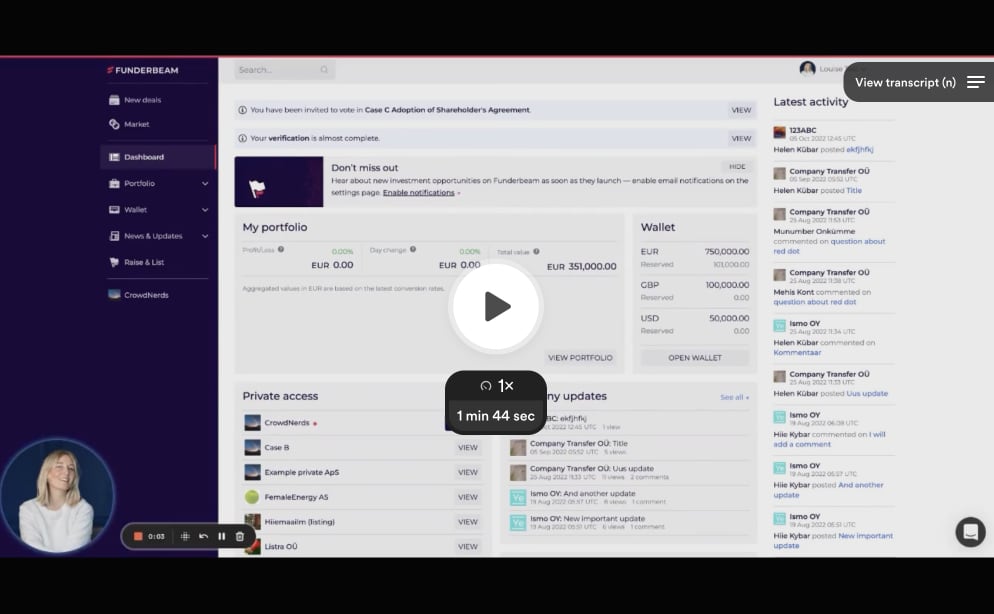 Step-by-step guide
Funderbeam has developed tools to ease the voting process. As an administrator on the platform, you can simply use the "Voting" tool to prepare and cast your vote.
Note: you need to have representation rights for a company to be able to set up a vote.
Step 1
On the left sidebar, find the company you wish to set up a new vote for and navigate to the "Voting" tab.
Here you can see and manage your previous and ongoing voting sessions. To create a new voting session, click on the "New Vote" button.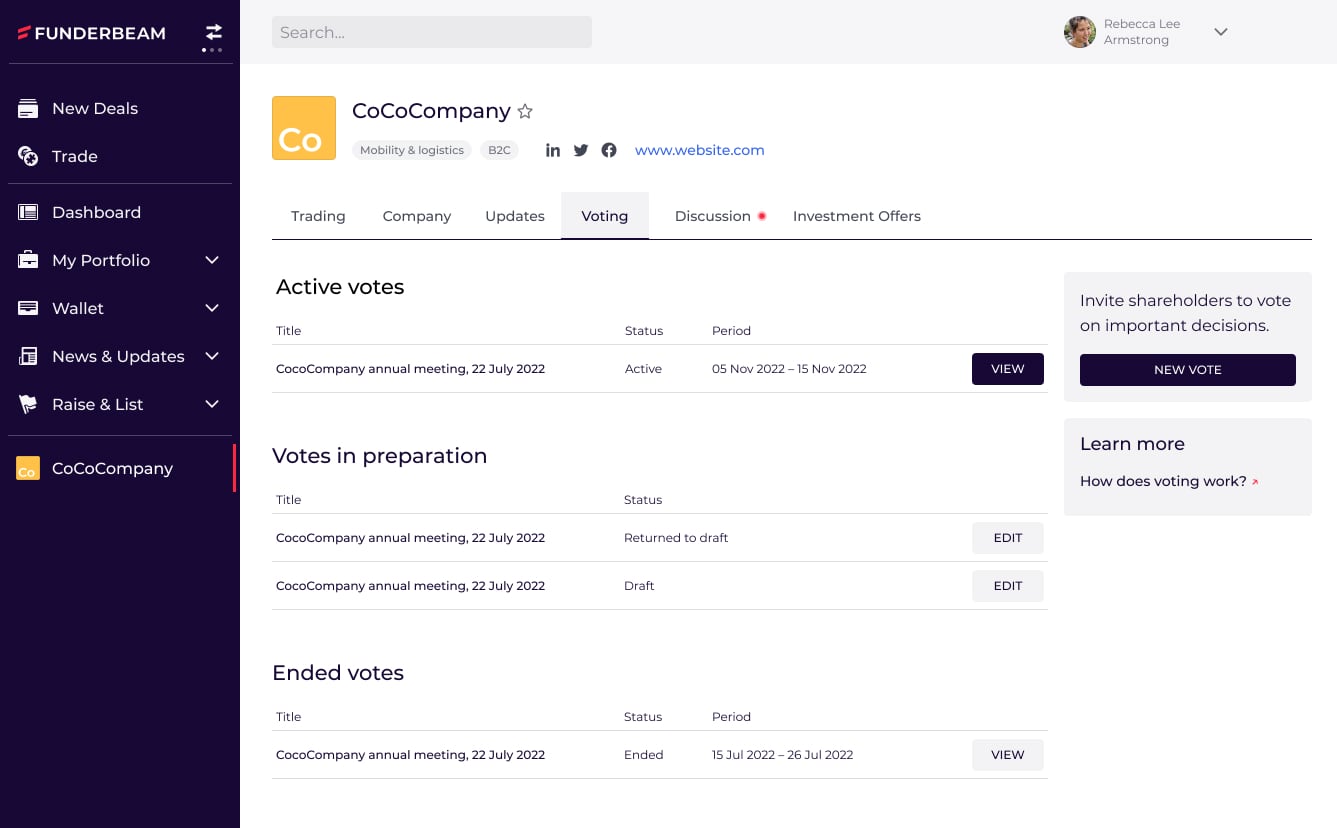 Pick the instrument(s) the vote applies to and give it a title and a description.
Note that the company has to have at least one instrument on the platform to start a new vote.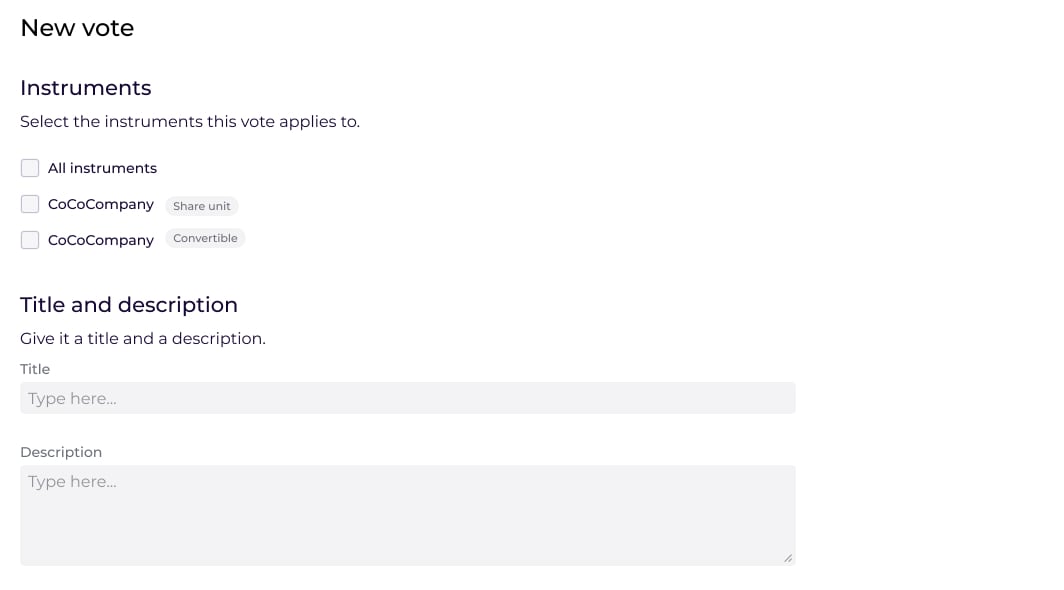 Step 2
Next, specify the shareholder record date – this is a cut-off date that determines shareholders that are eligible to cast votes.

Step 3
Set the voting period during which the voting session will be open for votes.
Please note that the voting period should be set for at least seven days.

Step 4
Enter the question(s) using the question boxes. Make sure to keep the questions simple and straightforward.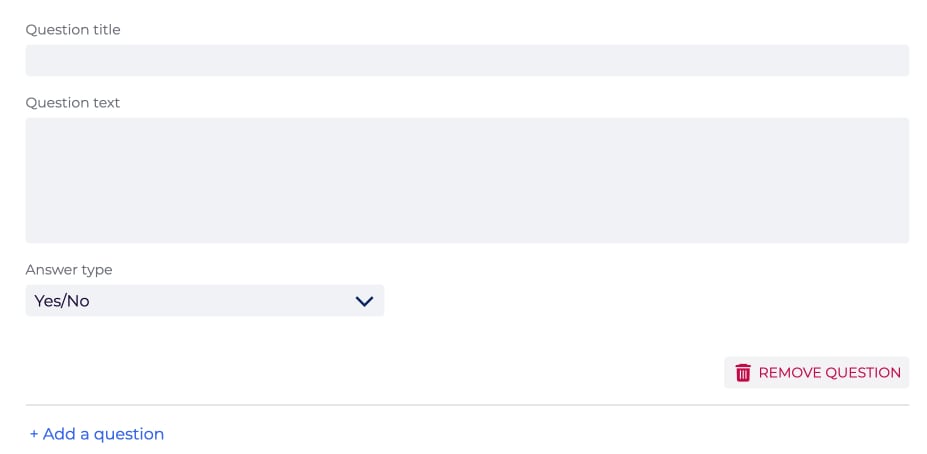 Use the drop-down menu to select the type of answers you expect:
Yes/No – a simple yes or no answer.
Single choice – enter the answers to select from. You can add as many choices as needed, only one can be selected.
Multiple choice – enter the answers to select from. You can add as many choices as needed, any number can be selected.
Free text – allow the voters to type in their answer.
You can add questions by clicking "+ Add a question", and remove a question by clicking the "Remove question" button.
Step 5
Once you have entered all dates and questions and verified that everything is correct, Click "Submit for review" to continue. We will review it within one working day and if there are no issues, your vote will begin at the specified time and your investors will be notified accordingly.