How to update my company profile info?
To keep your investors informed about any changes in the company, navigate to your personal profile on Funderbeam.  
As a company representative you may click on the name of your company on the left side of your dashboard. From there you can access the description of your company and its general profile & information.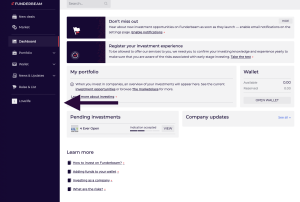 You may click on the "edit profile" button to adjust your profile and keep it up to date. Make sure to list your new rounds and new employees to make sure Funderbeam users are aware of your growth.