Making a payment via Wise
How to add funds to your Wallet using Wise.
Funderbeam is an international platform which means many of our investors don't live daily with the currency a company raising funds uses. We believe this shouldn't prevent anyone from being able to invest and have partnered with Wise to provide a quick and affordable option to investors who need to convert their domestic currency into the currency in which the company is raising funds.
Click the "Wise Payment" button on the Add funds panel in your wallet to see detailed instructions for making a Wise payment.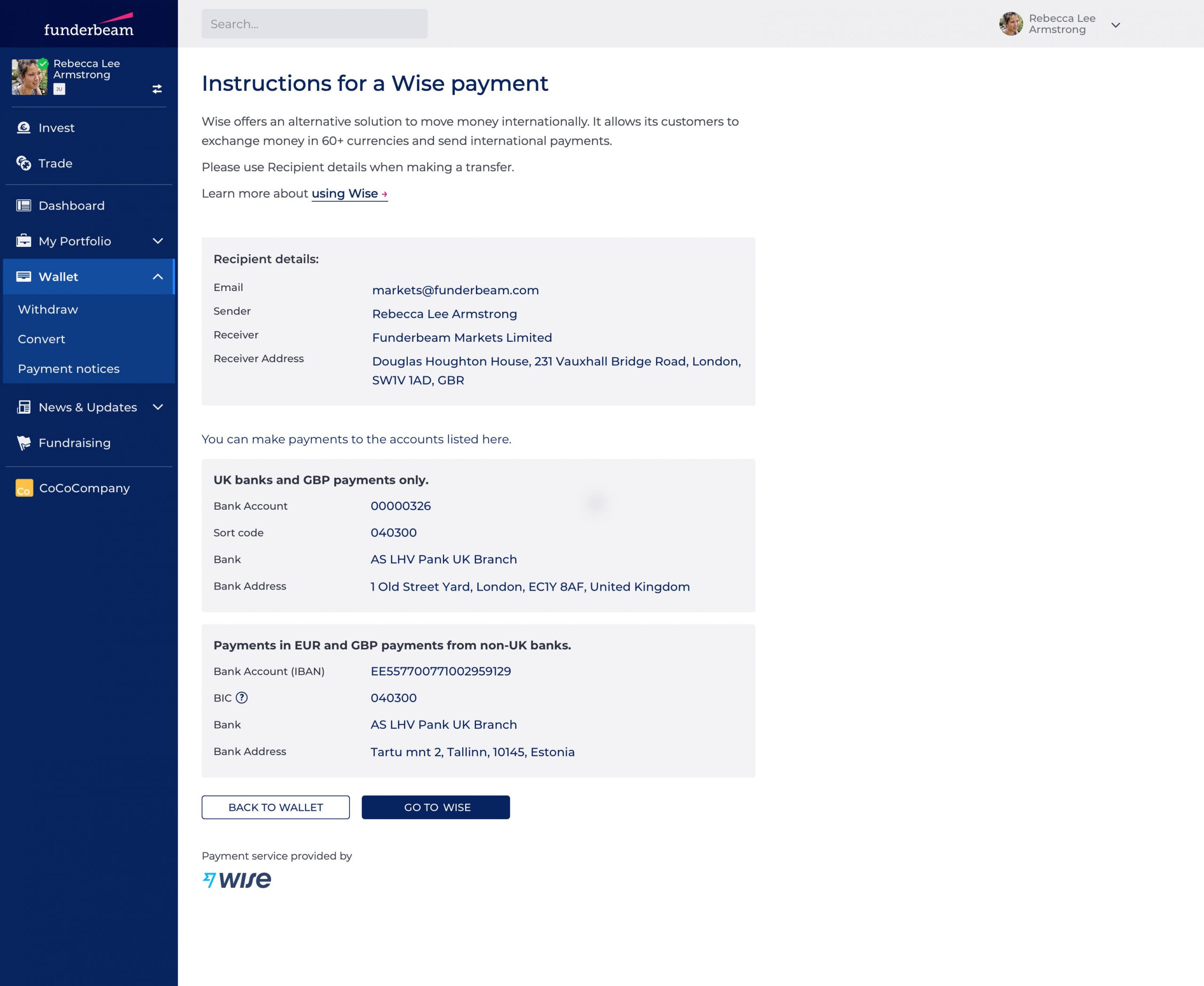 Please note that you need to create a Wise account to use this payment method.
We have added a short video walk through showing how simple and easy it is to make a payment.
In the video, you may notice the narrator sends the payment to "Someone else". For Funderbeam payments, you will select "Business or Charity" and then add the bank details shown on your dashboard. Please remember to add markets@funderbeam.com as the notification email so we will know to look out for the payment coming in.
Wise does have restrictions on currencies and countries and we recommend confirming before proceeding.
Funderbeam will do the best we can to answer questions. However, we would always recommend asking Wise directly, if there is something specific you'd like to know.