What is the process of raising funds in private mode?
Running a fundraising offer in private means that a company has an initial investment interest from your own investor network – the amount the company is looking to raise will be fully covered by the investors they can source.
_______________________________________________________________________________________________________
1. Application and evaluation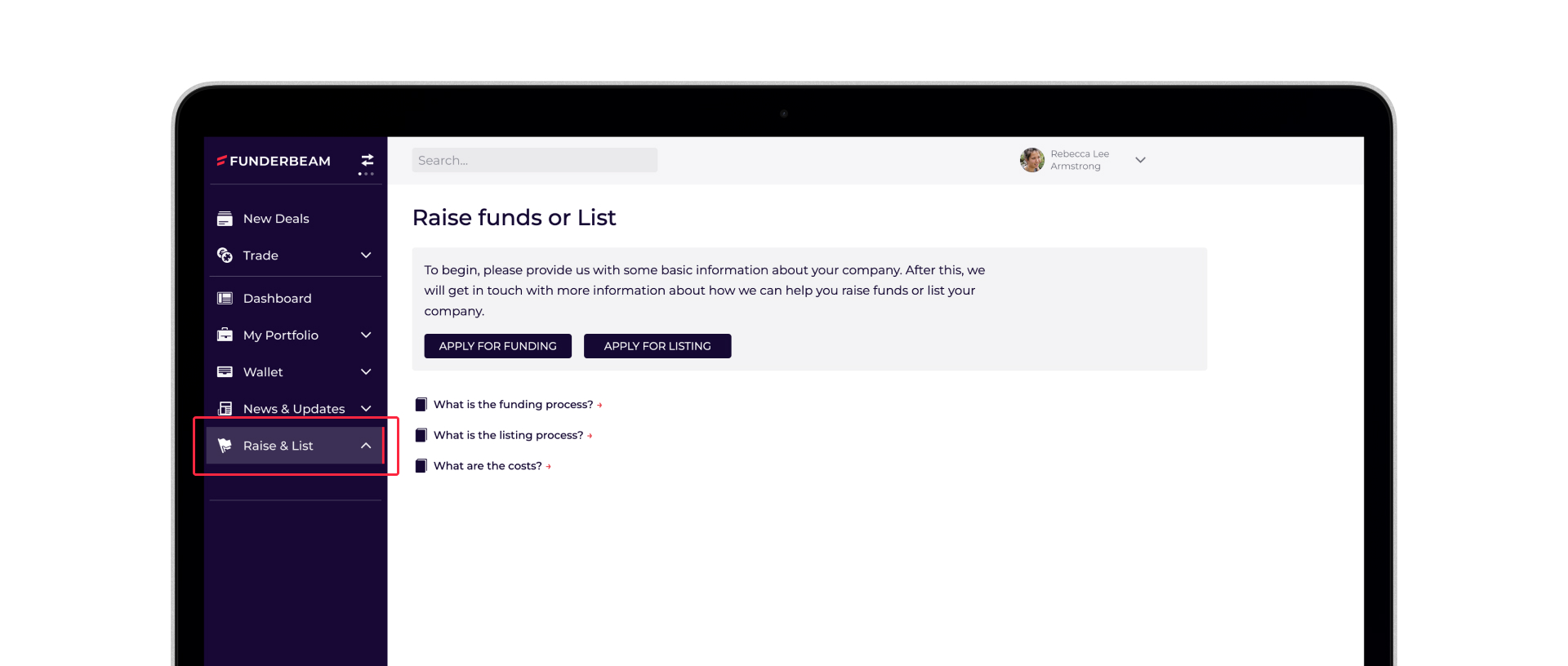 The company (Issuer) signs up to the Funderbeam platform and starts a fundraising application from the Dashboard or by navigating to the Raise & list page.
We ask the company to provide:
basic information about the company;
legal documents;
financials;
a basic description and factsheet of the deal and the company.
Based on the above, Funderbeam carries out the required due diligence on the company.
Check out further information:
What are the documents needed when we get our first approval?
2. Preparation and agreements
If all is well, the process will continue with sharing the legal draft documents.
Service agreement
Investment agreement
SHA appendix
The company can also start filling the investment offer template.
Read more about investment and admission agreements.
3. Launch
After review, the investment offer can be launched for collecting indications from investors. Read more about access sharing.
4. Closing
The company approves the indications of interest and then formal, legally binding investment proposals can now be sent to investors, and payments are collected.
Meanwhile, the SPV/nominee is created and required agreements are finalised and signed. Funds collected from investors can now be transferred to the company.
The company registers new shares and the instruments are issued and shown in investors' wallets.