funderbeam
October 21, 2022
Funderbeam Impact Awards 2022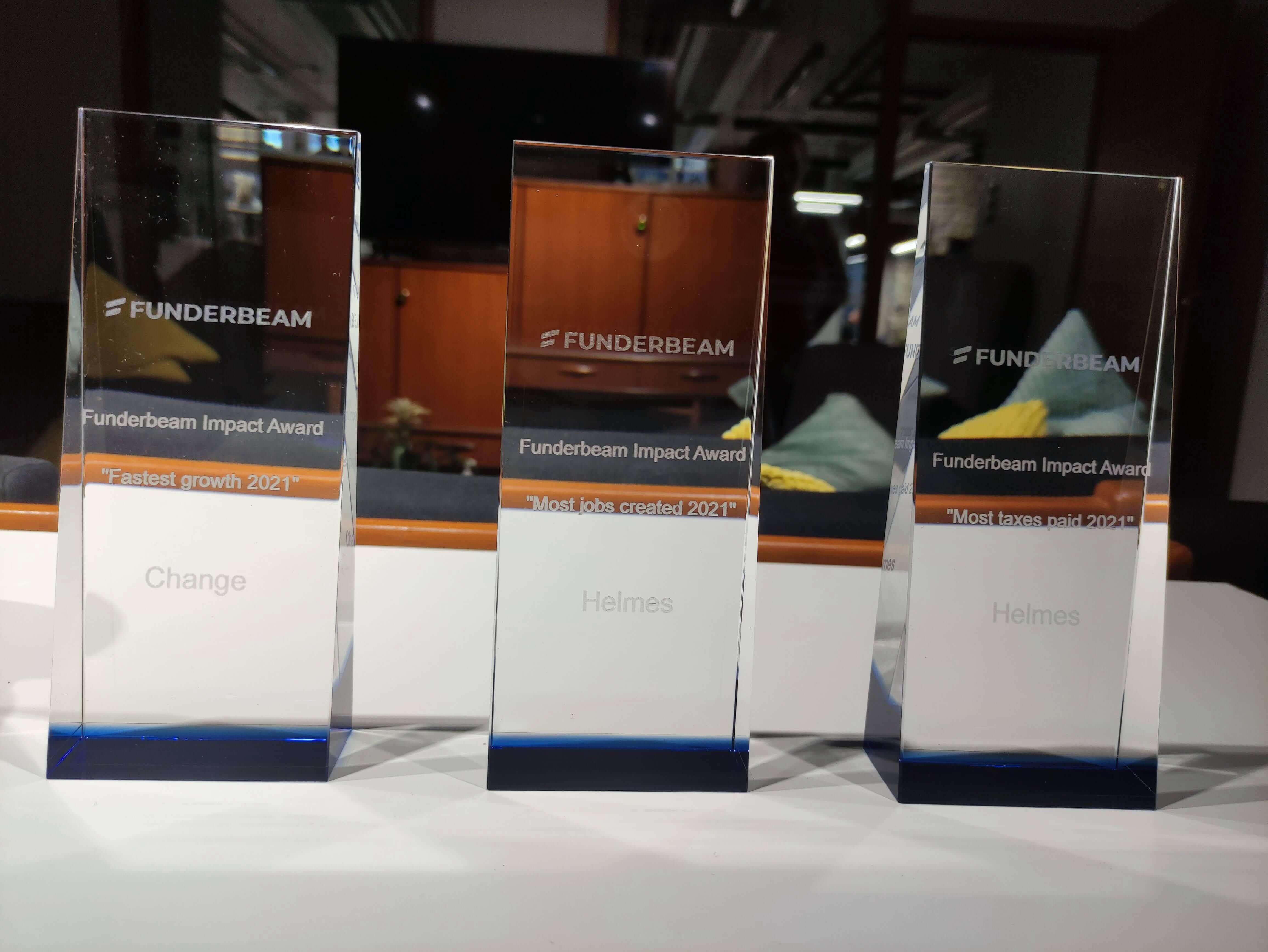 Delighted to launch our new Funderbeam Impact!
Our Funderbeam Impact assessment shows the real impact of the growth companies trading in public and private modes on Funderbeam to the Estonian economy.
"Funderbeam Impact assessment shows very well that start-ups and growth companies are not some "out-of-the-blue market value" but the community that keeps on creating jobs and paying taxes to the state budget", says Kaidi Ruusalepp.
According to the 2021 annual reports of Estonian companies (trading in private and public mode on Funderbeam):
📍 €119.1 million – the total turnover of companies last year (+45%)
📍 1 640 people, employed a total of (+471)
📍 €26.7 million in taxes paid (+34%)
And here are the winners of the Funderbeam Impact Awards: 🚀
🏆 Fastest growth 2021: Change
Increase in turnover: +1000+% year to €6.3 million. Change was followed by Latitude59 winner Ender Turing, Cityntel, Promoty and HUUM.
🏆 Most jobs created in 2021: Helmes
Helmes created 247 jobs last year, followed by Ampler Bikes (+53 new jobs), Change (+36), Xolo (+19) and Silen (+19).
🏆 Most taxes paid 2021: Helmes
Helmes also paid the most taxes last year €11.66 million, followed by Xolo (3.3 million), Ampler Bikes (3.0 million), Change (1.0 million) and Chaga (0.7 million).
Congratulations!
Read Next