Presenting: New portfolio view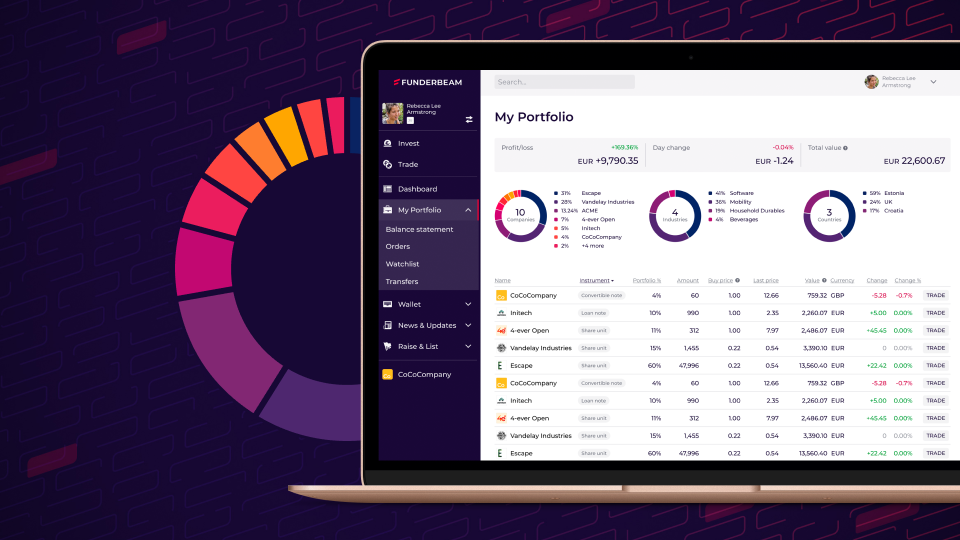 Based on your feedback, we keep on improving and are delighted to introduce you to several changes and improvements made to the portfolio view.
The most important portfolio totals are presented at the top of the view.
We have added doughnut splits per instrument, country, and industry to show if and how diversified your portfolio is.
We have revised the data presented in the instrument list and added an aggregated total in EUR for better visibility.
One important change in figures: we have switched to the market standard, and instead of FIFO, we present buy price at a simple volume-weighted average. Complete transaction data is available for you under the Balance statements, so you can still calculate the profitability at FIFO if required.
We prepared the simple view, especially for those that are always on the run.
We hope you appreciate our improvements!
Read Next