FitSphere – New Investment Opportunity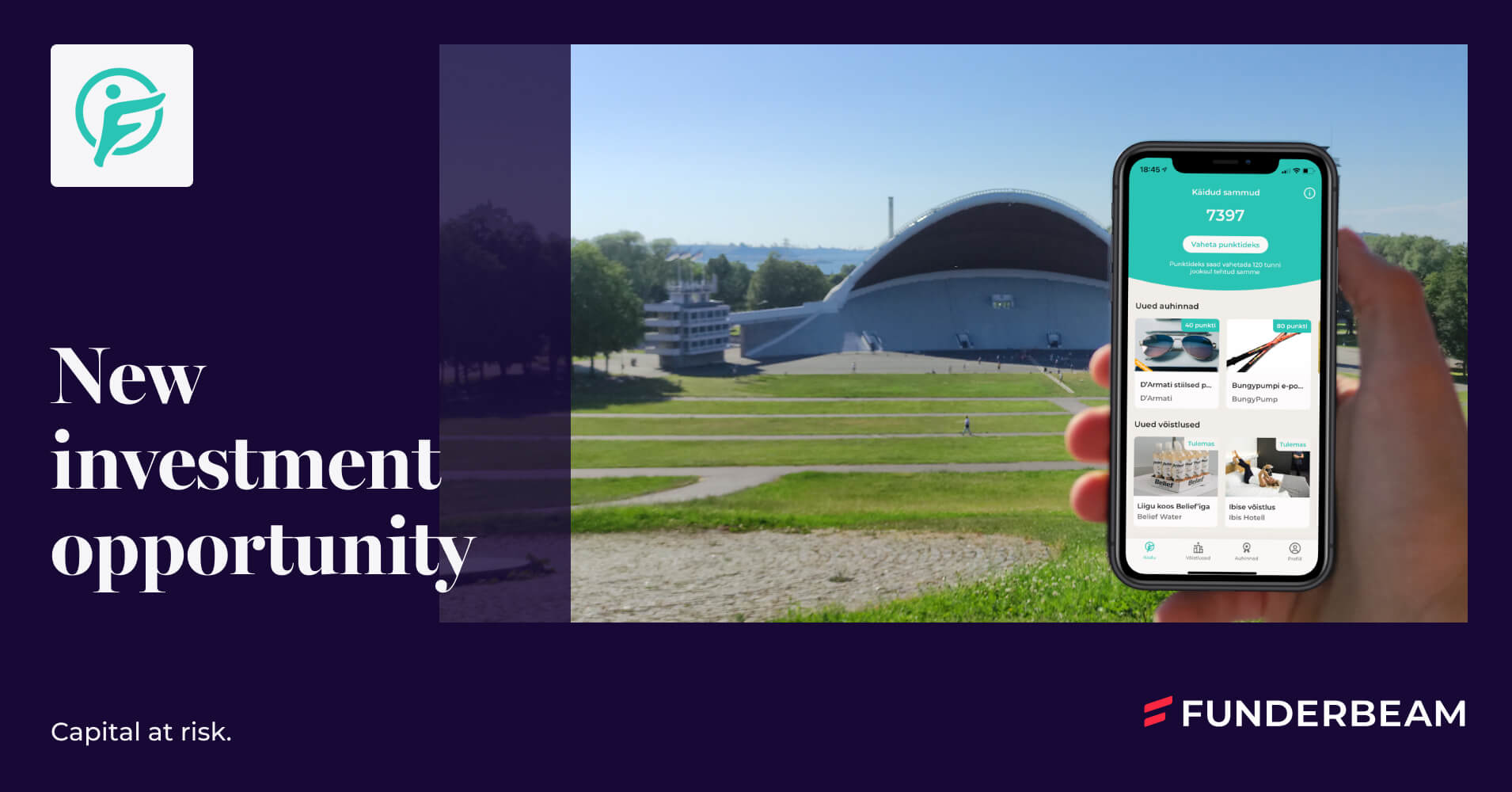 FitSphere is a Health and Fitness app based in Estonia, established in 2020.
The company's ambition is to revolutionise the motivation business. That's why they developed a physical activity rewarding application – FitSphere.
FitSphere connects users with their favourite brands and rewards them based on their step count. Companies are willing to give out free sample products and exclusive offers, because FitSphere works as a high engagement marketing platform – a place where people are intentionally coming to see and purchase what they have to offer.
Five months after the launch of the application in the Estonian market, FitSphere gained over 15,000 installs and signed contracts with over 130 business-to-business (B2B) partners.
Use of Capital
FitSphere aim's to raise between €230,000 and €600,000 with Funderbeam, to achieve the following goals:
Further develop the application by launching features which lift the gaming element and provide in-app socialisation
Improve the effectiveness for current and future B2B partners – improving the desirability and efficiency of the app
Enter the Swedish market to scale the business and learn how to remain competitive in the market
Modify the app to offer workplace wellness solutions – as requested from current partners – allowing entry into the fast-growing employee wellness market, which is growing at a compound annual growth rate (CAGR) of 5.9% from 2020 to 2027
Click here to find out more about the FitSphere investment opportunity
To learn more about investing with Funderbeam click here
*Capital at Risk
Read Next