5 Danish Companies that have hit the Unicorn valuation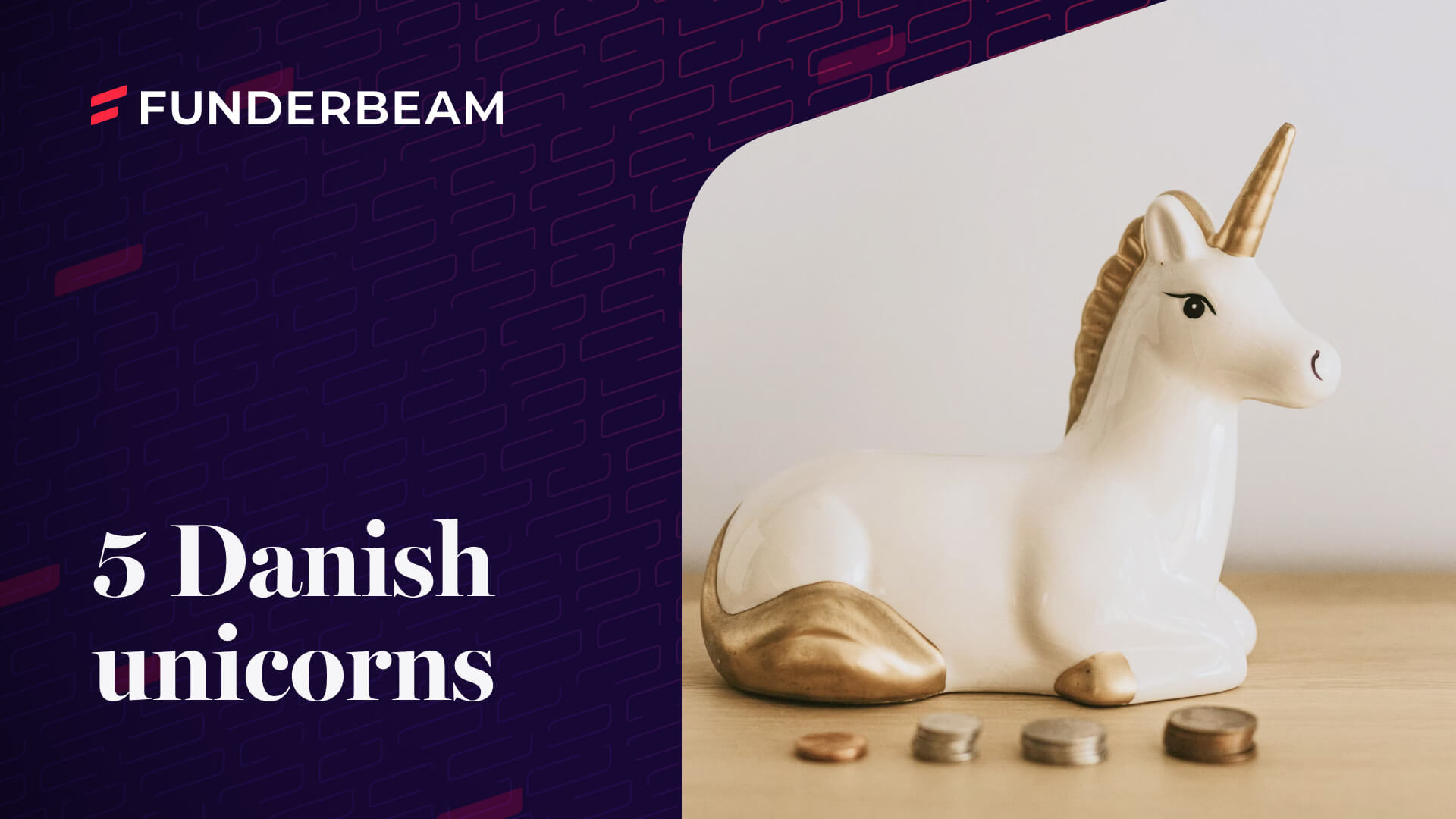 The Danish economy is known for its business growth and development. From Just Eat to Skype (Janus Friis was a co-founder), Danish entrepreneurs have played an important role in bringing creative and unique business ideas to the rest of the world.
Danish companies are at the forefront of start-up entrepreneurship, and there are currently eight companies that have reached the coveted unicorn valuation: $1 billion.
In this article, find out more about five of these forward-thinking Danish unicorns, including what they do and their valuation on the current market.
Trustpilot
What does Trustpilot do?
Trustpilot is a well-known website where customers can review businesses from across the globe. From gyms to healthcare stores, Trustpilot allows users to leave reviews of their recent experiences at businesses, shops and restaurants.
Trustpilot opened up the market for consumers to learn about a business from a trusted source before trying it out for themselves.
A brief history of Trustpilot
Trustpilot was founded in 2007 by the current CEO Peter Holten Muhlmann- and it has since developed into a worldwide reviewing platform
Between 2008 and 2010 Muhlmann raised $3 million of funding, and Trustpilot also received capital from SEED Capital Denmark and Northzone in 2011, with a further investment of $13 million in 2012
In 2013, Trustpilot was awarded Danish Startup of the Year, and the business really took off in 2014
One year later, Trustpilot received $73.5 million in Series D funding, which led to more investments from all current investors and a further boom in revenue for the website
In March 2021, Trustpilot was listed on the London Stock Exchange, and one million new reviews are posted on the site per month
Current valuation: $1.5 billion
To find out more about Trustpilot check out their website here.
Pleo
What does Pleo do?
Pleo is a modern and innovative way for employers to manage expenses in their organisation or company, offering smart or digital company cards and expense reports for employees.
Pleo is a subscription service, and it allows employers to stay on top of company spending, ensuring visibility for any work purchases.
A brief history of Pleo
Pleo was founded in Copenhagen in 2015 by Jeppe Rindom and Niccolo Perra. These entrepreneurs had previously been involved in the successful startup Tradeshift
Pleo have joined with several business giants, including Mastercard and Apple
Since May 2016, Pleo has received a few huge investments, including a record-breaking $200 million in Series C funding in December 2021
During the Covid pandemic, Pleo's customer base grew by 125% as it became more and more important to monitor employee activities online
Reaching unicorn valuation in just six years, Pleo has achieved this milestone faster than any other Danish company.
Current valuation: $1.7 billion
To find out more about Pleo check out their website here.
Zendesk
What does Zendesk do?
Zendesk is a software system which provides software-as-a-service products, helping companies and clients with customer service issues and other important communications.
Customers can ask questions via support tickets or social media channels, and customer service agents will deal with these queries. Zendesk optimises the customer experience and allows organisations to keep track of their customer interactions.
A brief history of Zendesk
Zendesk was founded in 2007 by Morten Primdahl, Alexander Aghassipour and Mikkel Svane. They developed the software in Svane's house, and each founder invested their own money, working on the project while doing other jobs to support themselves
This software system really took off in 2008, with more customers signing up after the company's emergence on social media
In 2009, Zendesk moved to the United States to gain more funding, creating its base in San Francisco. Here, it raised $500,000 in seed funding.
In 2010, Zendesk raised $19 million in Series C funding, with a further $60 million in 2012
The company continues to grow with social media and AI innovations
Current valuation: $12 billion
To find out more about Zendesk check out their website here.
Unity
What does Unity Technologies do?
Unity Technologies is a software development company, and it is most famous for Unity- a game engine that is used across the world to create video games, as well as other online and virtual features.
The Unity engine can be used to create 2D or 3D video games, virtual reality and other simulations.
A brief history of Unity Technologies
Unity Technologies was founded in 2004 by David Helgason, Nicholas Francis and Joachim Ante
The company released its first game in 2005. Although the game wasn't a huge success with the public, it allowed the founders to further develop their gaming tools
Helgason, Francis and Ante wanted to use Unity to make interactive games more accessible
Unity Technologies produced one of the first engines that could be supported by mobile consoles, and the company has since teamed up with Apple to bring their software to iPhone users
Unity Technologies have acquired various large companies. In November 2021 Unity acquired Weta Digital for $1.6 billion.
Current valuation: $13.7 billion
To find out more about Unity Technologies check out their website here.
Tradeshift
What does Tradeshift do?
Tradeshift helps clients to digitise payments to suppliers, and from their buyers.
The tradeshift platform allows companies to use cutting edge technology to organise supplier payments, connecting all the interactions between buyers and sellers with a modern "open business platform".
This simplifies chain payments, and provides a safe and secure platform for any transaction details.
A brief history of Tradeshift
Tradeshift was founded in July 2009 by Christian Lanng, Mikkel Hippe Brun and Gert Sylvest. These entrepreneurs had originally created an e-invoicing platform called EasyTrade
In 2011, Tradeshift raised $17 million in Series B funding
Since then, the company has received notable investments from 13 funding rounds, raising a total of $1.1 billion in investments
In December 2018, Tradeshift acquired Babelway, a platform that automates business-to-business data for companies and clients.
Tradeshift currently services more than 1.5 million companies across 190 countries
Current valuation: $2.7 billion
To find out more about Tradeshift check out their website here.
To discuss raising funds or investing in Danish start-ups on Funderbeam, please email markets@funderbeam.com or take a look at companies from Denmark trading on the Funderbeam Exchange.
Find out more information about investing in early stage companies here
Read our risk disclosure statement here
Read Next