insights
February 1, 2022
An Overview of the Danish Economy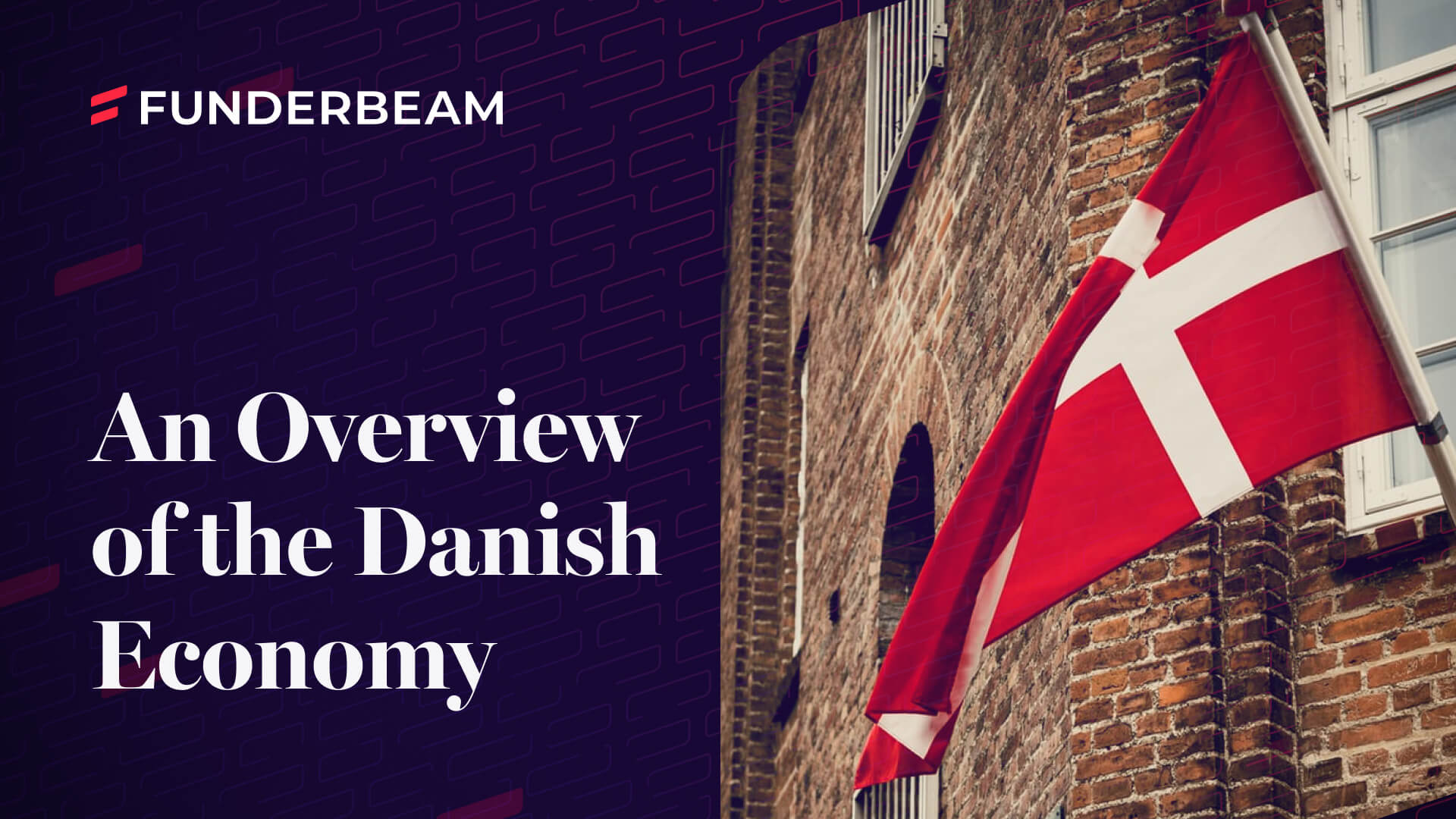 Albeit small geographically, the Denmark's economy is one of the strongest in Europe
The economic score of Denmark is 77.8 making it the 10th freest economy in the 2021 Index. Furthermore, Denmark's score is ranked 5th if we are looking solely at the 45 countries from the Europe region; this makes Denmark's economy score above regional and world averages. 
Denmark's Country Profile
Denmark is the smallest, southernmost of the Nordic countries, part of the northern European region known as Scandinavia; Denmark occupies the Jutland peninsula, as well as 443 named and 1419 overall islands above 100 sq. meters (1100 sq. ft.)) Denmark's size is 42,933km² (462.13 billion ft²); Jutland makes up most of the country's total land area, almost two-thirds or 29,767 km², while the islands combined form area of land 13,317km².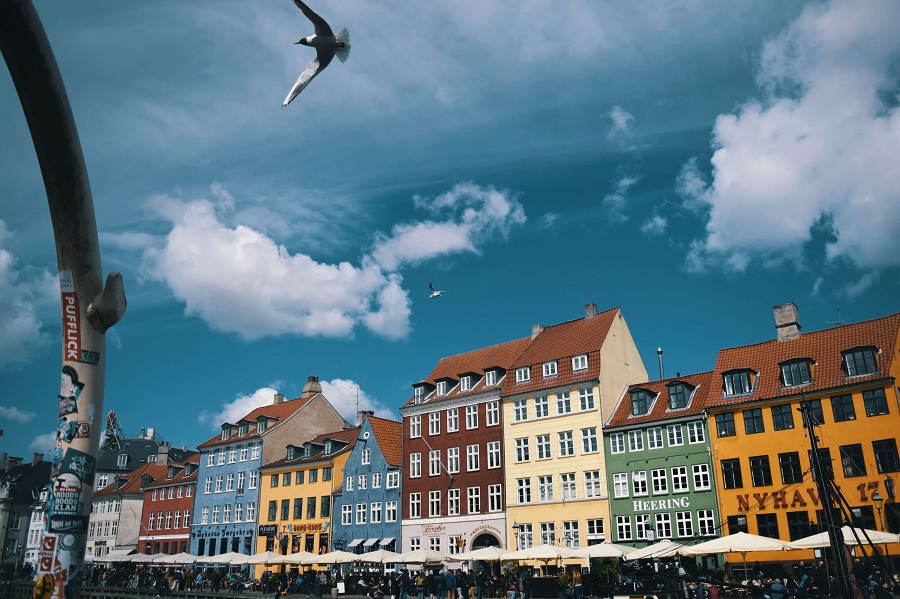 With a population of 5.831 million (in 2020), Denmark is one of the most densely populated countries in the Nordic region. Interestingly enough, one-fifth or around 1.3 million people of the total population live in or around the capital city Copenhagen. 
Most of the population is ethnic Danes, and only a few Faroese or Greenlanders (despite their status as Danish citizens) and a rather smaller minority of Germans, Turks, Poles, Swedes, Norwegians, Somalis, Iranians, and Bosnians can be found. 
The official language of the country is Danish also known as Dansk; however, many educated or urban Danes have also learned to speak a second language –particularly English. Religious freedom is unchallenged value in Denmark; still, the Evangelical Lutheran Church of Denmark is the official state religion with the vast majority of Danes (71.7%) being Christians (60% are Lutheran, 2.2% are Orthodox, 1.2% are Catholic, and 8.3% of people practice another denomination of Christianity). The rest of the population identifies as Atheist or Agnostic (25.7%), and the remaining 2.6% are other religions (Muslim, Buddhism, etc.). 
The official currency of Denmark is Danish Krone (plural kroner), abbreviated as DKK, with the symbol KR., since 1st of January 1875 when it was officially introduced. Although Denmark is part of the EU and borders countries like German (where the euro is the official currency) and Sweden (obliged to adopt the euro in the future), Denmark has successfully managed to negotiate the right to opt-out from participation under the Maastricht Treaty of 1992, meaning they will continue to use Danish Krone as its official currency in the future as well. On January 1st, 1999 Danish Krone joined the ERMII (Exchange Rate Mechanism II), observing a central rate of 7,46038 to the euro with narrow fluctuation margins of ±2.25%.
Denmark has parliamentary representative democracy, but also constitutional monarchy and a decentralized unitary state in which the monarch of Denmark – currently Queen Margrethe II, is the head of state. The head of government is the prime minister, currently Mette Frederiksen, from the Social Democrats. 
Economic Profile of Denmark
According to the country's central bank data analysis, Denmark has the richest households in the European Union: stating the average household had 1.88 million Danish kroner ($300,000) in financial assets as of the fourth quarter of 2020. Denmark's wealth is largely due to its support of a high standard of living, well-developed social services, and economy. With one of the highest in the world GNP per capita, the economy in Denmark is booking. According to Trading Economics analysts' expectations, Denmark's GDP is expected to reach 325.00 USD Billion by end of 2021. Their econometric models also project Denmark's GDP in 2022 to trend around 340.00 USD Billion.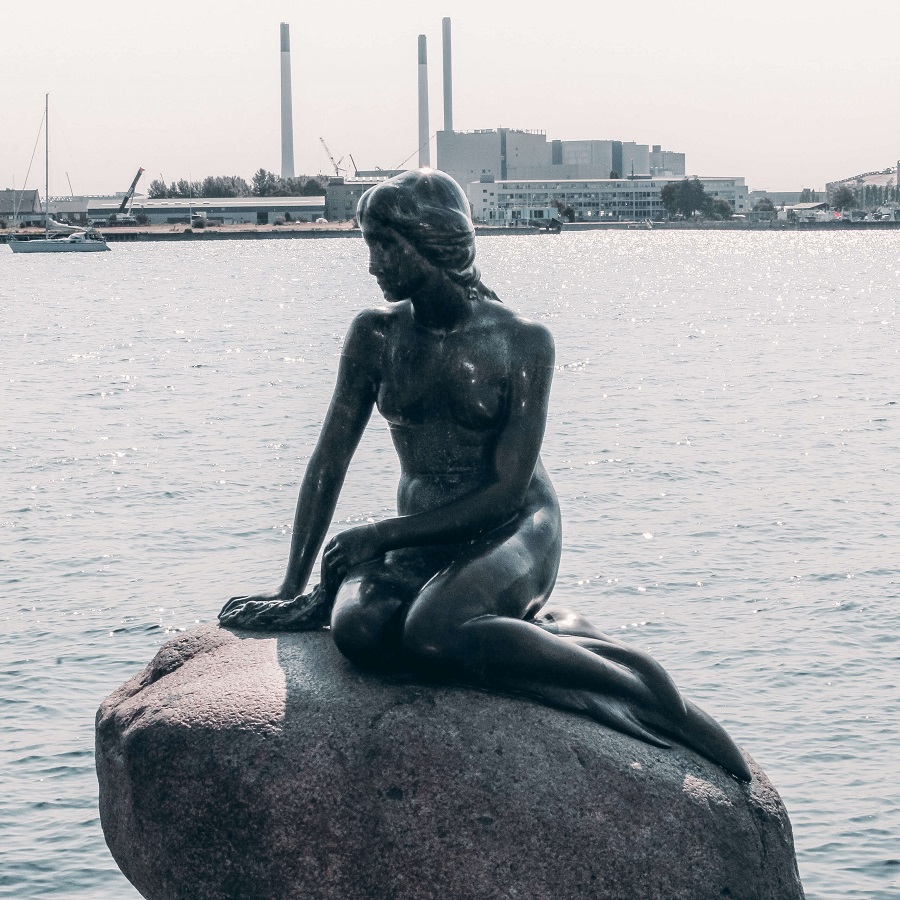 The official data from the World Bank states that Denmark's GDP in 2020 was worth 356.08 billion US dollars, representing 0.32% of the world's economy. They further state that the GDP per capita also stated a decline in 2020 due to the pandemic, going from 57553.13 USD to 56202.17 USD in 2020. 
Denmark's economy is a modern mixed economy that has comfortable living standards, high dependence on foreign trade, and a high level of government services and transfers. 
The most dominant industries in Denmark are service industries, trade, manufacturing, and smaller but still noticeable, are agriculture and fishing. Most of their economy relies on the service sector (80% of jobs), then manufacturing (11% of jobs), then agriculture (2% of jobs), and the other 7% are in other sectors. Even though the Danish economy heavily relies on human resources, it is not exclusively reliant on them, as there are also a few significant and valuable natural resources available, including mature oil and gas wells in the North Sea (Esbjerg – main city for the oil and gas industry).
Income distribution is relatively equal, inequality has increased in the last couple of decades, largely due to a larger spread in gross incomes and various economic policy measures. 
Their drastic changes in energy consumption are also worth mentioning due to their impact on their economy. In 1972, Denmark's energy consumption was 99% from fossil fuels (92% oil (all imported) and 7% coal) and 1% biofuels, while in 2015 it went to 73% fossil fuels (37% oil (all domestic), 18% coal and 18% natural gas (all domestic)) and 27% renewables (largely biofuels). They have a rather ambitious goal of reaching full independence of fossil fuels by 2050.
Denmark also has a long tradition of cooperative production and trade with neighbouring countries on large scale, one of the many reasons Funderbeam is focusing on Denmark for future opportunities.
In 2019, Denmark's top exports were:
Packaged Medicaments ($13.1B)
Electric Generating Sets ($3.03B)
Pig Meat ($2.86B)
Refined Petroleum ($2.39B)
Blood, antisera, vaccines, toxins and cultures ($1.95B)
Exporting mostly to Germany ($14.6B), United States ($11.3B), Sweden ($10.3B), United Kingdom ($7.43B), and Norway ($5.8B).
Top imports this same year were:
Cars ($5.2B)
Refined Petroleum ($4.5B)
Packaged Medicaments ($3.34B)
Crude Petroleum ($2.36B)
Broadcasting Equipment ($2.13B)
Importing mostly from Germany ($21B), Sweden ($11.1B), Netherlands ($7.43B), China ($6.97B), and Norway ($4.43B).
The main export partners of Denmark in 2020 were: Germany, USA, Sweden, Norway, Netherlands, China, United Kingdom, Poland, France and Monaco, Italy, Japan, Finland, Spain, etc.; while their main import partners were: Germany, Swede, Netherlands, China, Poland, United Kingdom, Italy, Belgium, Norway, France and Monaco, USA, Spain, Czech Republic, in those specific orders. The biggest trading partner for export and import in Germany. 
The success of Denmark's economy lies in its well-developed infrastructure, efficient workforce, and advanced welfare system. The country is one of the world's leaders in wireless communication, the internet, and new media, and further has one of Europe's most efficient distribution systems. 

Notable Danish Companies
Denmark is home and has fostered many multi-national companies in various sectors, some of them worth mentioning are:
Arbejdernes Landsbank – bank
Danfoss – climate, and energy
Lego – construction toys
Pharma Nord – pharmaceutical and biotechnology
H. Lundbeck – pharmaceutical and biotechnology
Kopenhagen Fur – world's largest fur skin auction company
FLSmidth – a global supplier of equipment and services to the cement and minerals industries
Vestas – wind turbines production
Bang and Olufsen – hi-fi equipment
Danske Bank – commercial banking and mortgage lending
Terma A/S – aerospace and defense
A.P. Moller-Maersk Group – shipping
USTC – shipping and trading
Danish Crown – meat production
Carlsberg – brewing company
OBH Nordica – electronics
Pharmacosmos – pharmaceutical products
DLG – Dansk Landbrugs Grovvareselskab – agricultural supply and trade
Rockwool – mineral wool producer
Linak – electronics production
Velux – windows and skylights production
Unity Technologies – leading game-creating software
Siemens Wind Power – wind turbines
Nordea – bank
Arla Foods – dairy production
Skype – technology and communication
Eat Just, Inc.– food ordering company
NKT Cables Group A/S – power cables, subsea umbilicals
Danfoss – climate and energy technology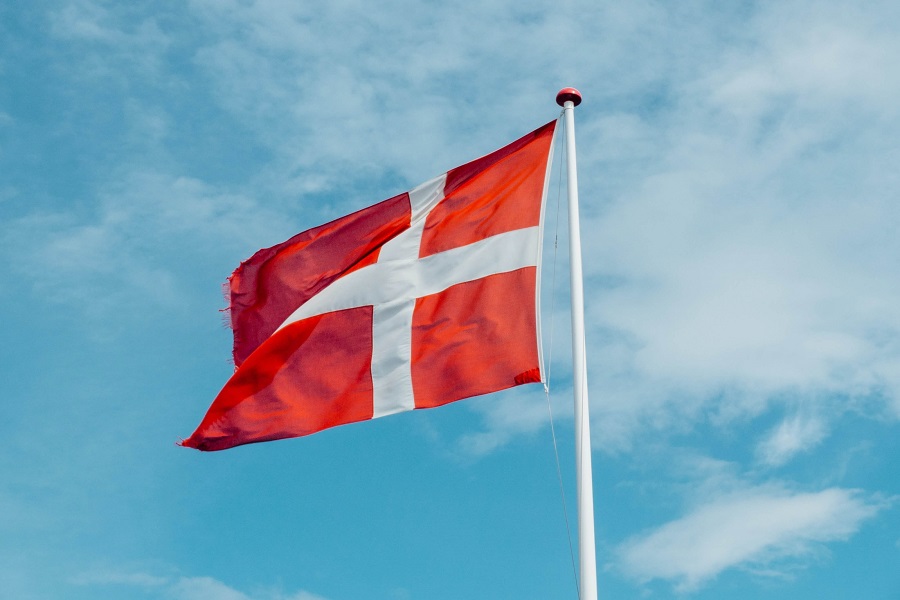 The Start-Up Scene in Denmark
Considering that the World Bank in 2020 has ranked Denmark for the seventh year in a row as the best country in Europe for doing business and that the Global Entrepreneurship Index also ranked Denmark's ecosystem for entrepreneurs as the fifth-best in the world, it is safe to say that Copenhagen and Denmark, in general, are one of the best countries for start-up businesses. This is largely due to Denmark's strong social welfare network, the flexible labour market, and the lower litigations compared to other developed countries. 
The start-up scene is rich in resources which makes networking easier; further, there are online resources, local investor/venture capital firms (such as Innovation Fund Denmark – publicly owned and managed venture capital fund which offers grants) which provide assistance with a start-up which also come in handy.
Moreover, they have one of the lowest bureaucratic regulations for businesses in the world, and it takes less than 24 hours to set up a company and the procedure is really simple. The country's policies of flexible schedules and light working hours contribute to making the Danish workforce one of the most productive ones in Europe. 
The Danish government also provides extensive support to foreign entrepreneurs, (for example the VC Vækstfonden – a government-supported investment fund) because in return they get to receive economic growth, employment, and global start-up connections. There are also initiatives (such as Start-up Denmark) that provide the necessary tools required for building up businesses for talented entrepreneurs. 
This makes no surprise that Denmark is one of Europe's unicorn factories, and the Danish tech ecosystem has produced several unicorn companies:
1. Zendesk – Software-As-Service-Products
2. Unity – Software Development Company
3. Tradeshift – Platform for Digitizing Payments
4. Trustpilot – Website for Reviewing Businesses
5. Sitcore- Digital Experience Software
6. Netcompany – IT and Business Consulting
7. Chainalysis – Blockchain Data Platform
8. Pleo – Services That Help Business Managing Expenses
The future of Denmark's economy
The future of Denmark's economies heavily is headed in the direction of green, renewable energy as well as digitalization and improvement of technology. Following the pandemic and the unprecedented crisis which it has caused, Denmark like other countries has adjusted its recovery and resilience plan to respond to the urgent need for fostering the recovery of Denmark's economy. There are 33 investments and 6 reforms that would be supported by €1.5 billion in grants. From there,
• 59% (€923 million) of the plan will go to supporting climate objectives
• 25% (€375 million) of the plan will go to fostering the digital transition
These are balanced combinations of reforms and investments that will target the specific challenges that Denmark is facing.
The goals of these investments and reforms are to:
• Foster economic growth and create jobs;
• Increase Denmark's GDP by 0.4% to 0.6% by 2026;
• Create 8 000 new jobs for citizens;
• GHG emissions reduction target of 70% by 2030;
• Help lead the country in the direction of reaching climate neutrality by 2050;
Key measures for green and digital transitions
Investment window of the green tax reform component and reprioritization of the registration tax of vehicles and low electricity tax on charging vehicles;
Research programs in green solutions & measures related to carbon-rich soils;
Energy efficiency measures;
Green tax reform – increase in taxes on businesses' energy consumption in the short term;
A targeted GHG emission tax that is under preparation which is expected to replace the energy consumption tax;
Tax schemes which support frontloading digital investments of Danish companies, extending rural broadband coverage, and pursuing digitalization of the healthcare sector;
Digitalization of SMEs and the public administration, as well as strengthen the digitalization of the healthcare system;
Support for the development of solutions to store and reuse personal information by public administrations and increase the share of public innovation fostered by the public and private partnership;
All of these and many more are included with hopes that they will bolster Denmark's economy and help ease their green and digital transition.
Danish companies listed on the Funderbeam Marketplace
DoLand – A sustainable investment platform for the future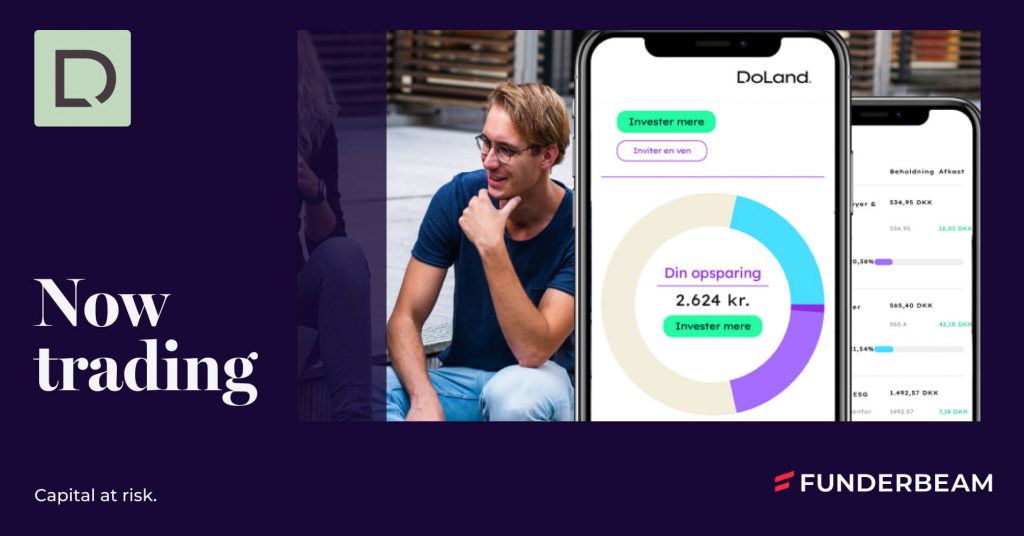 Lendino – One of the first crowdlending platforms for companies in the Nordics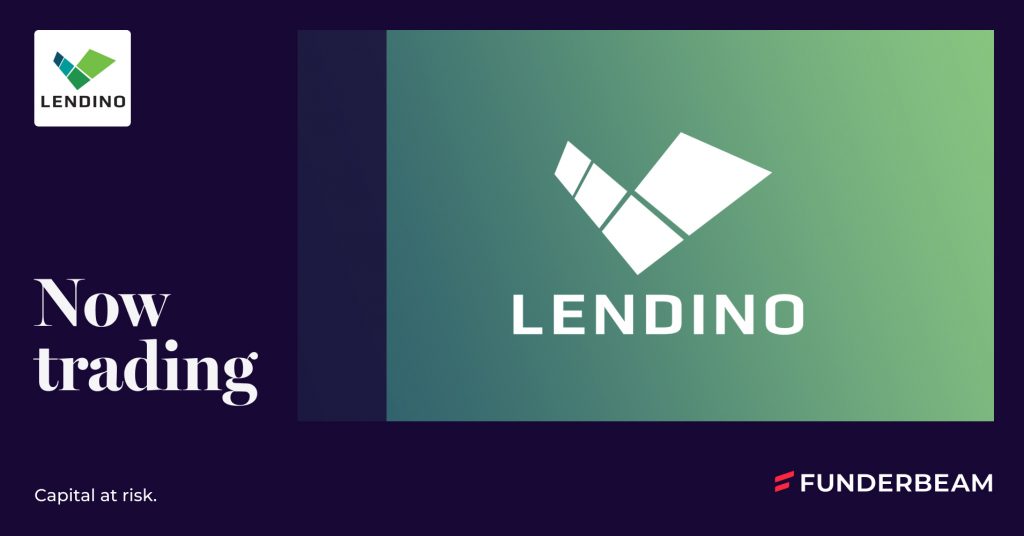 Invisible Walls – A game development studio creating social games, embracing viewership as the future of gaming.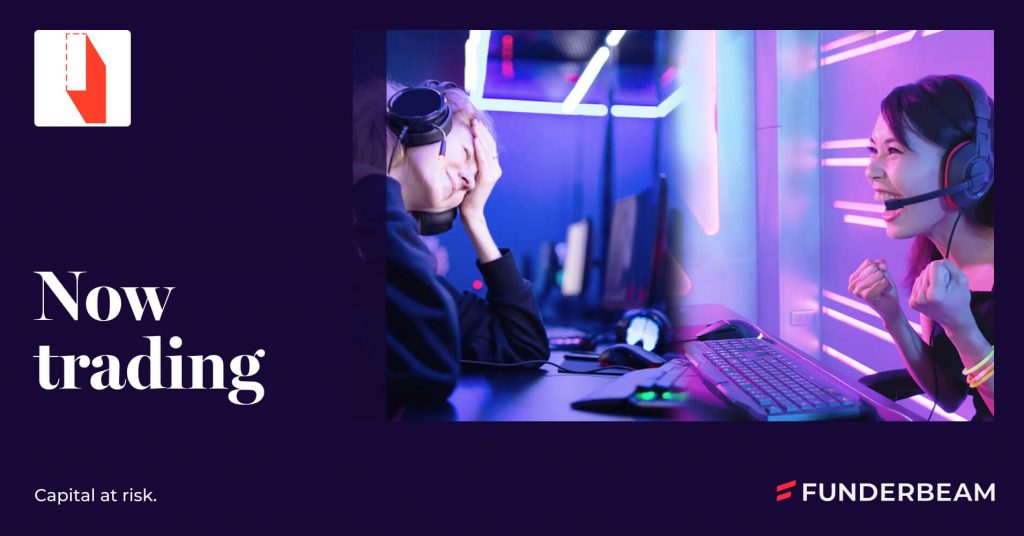 In Funderbeam's tech-powered marketplace, anyone can buy and sell investments in ambitious companies, whilst founders can raise capital without borders.
Please click here to see companies currently raising funds with Funderbeam.
Companies currently trading on the Funderbeam Marketplace – a secondary market for private companies.
Looking to raise funds for your business? Let us help you.
* Capital at Risk
Read Next